Your Guide to Girls Fashion: How to Dress Up Your Little One
Many people love dressing up their kids in the latest fashion trends. Doing stylish vintage photo sessions, going on walks with cute dresses and hats, and creating cute vacay pics of their little ones dressed up in adorable swimsuits on the beach. But fashion for kids is more than just making them look good; it's more about making them feel comfortable and confident in every skin and building up their confidence.
Tips for Choosing the Right Clothes for Kids
Girls have always been more fashion-forward than boys. They like to put on cute dresses and tops, combine them with nice shoes and accessorise with hair garments or handbags.
Tops
When buying girls tops, the first thing to consider is the material. Avoid synthetic materials that can cause allergies and rashes to your little one's delicate skin. These materials don't let the skin breathe and trap sweat and moisture inside, making the child uncomfortable. Natural materials such as cotton, linen, satin, fleece and wool are breathable, absorb moisture, are allergy-free and durable. They are perfect for both hot summer days and cold winter walks. Plus, they're easy to wash and don't deform.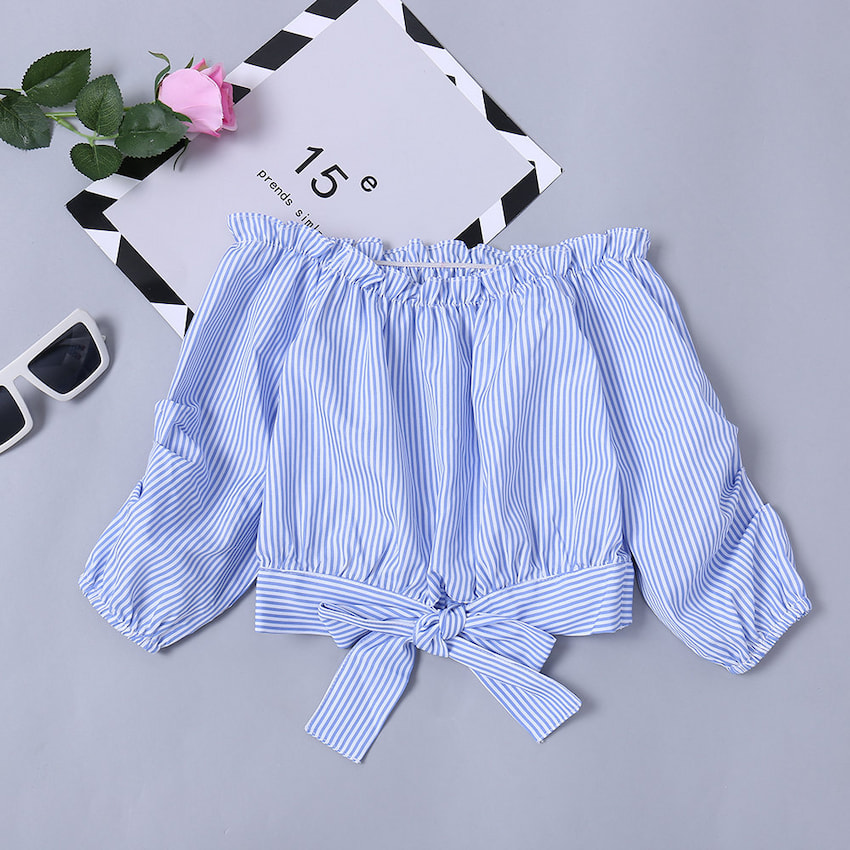 Comfort is one of the most critical aspects of tops. That's why you should always choose comfortable girls tops for your princess. Whether it's a cute floral blouse or a mini lace top, you know what's the priority. Oversized shirts and knit sweaters can be a great choice, jumpers and tees will also work perfectly, and hoodies are the ultimate comfort wear for their everyday activities. Because kids' clothes are washed more than adults, you should consider machine washable materials that do not fade easily. Durability is also important because kids fall, scratch, play and constantly move around.
When it comes to colour and style, it seems as if the opportunities are endless. There are so many cuts, styles and forms for every occasion. Tees and sweaters for school, shirts and cardigans for celebrations, jumpers and off-shoulder girls tops for relaxed family gatherings, etc. Every colour from the pallet is allowed. You can mix and match patterns, designs and textures and combine them with jeans, pants and skirts.
Trousers
The classic choices are denim and jeans. They are comfortable, durable and can go with anything. Jeans have been around for a long time, and as it looks, they will never go away. Girls can wear them throughout the whole year, for playing outside, going to school or just sitting around the house. You can choose soft and light trousers for the summer and spring and comfortable and practical ones for the autumn and winter.
Leggings and tights are the perfect garments to mix and match styles and designs. They are soft, comfortable and convenient. Girls can wear them independently or under a skirt or a dress. Because they're flexible, they can serve as undergarments in the winter period. Many kids use them as pyjamas as well. They have an elastic waist that allows for free movement without restrictions. Leggings are available in every colour, with some combinations of patterns and textures.
Shorts are a real blessing for the summertime. Young ladies can wear them at parties, to the beach and the park and at school. They are suitable for girls of all ages and are made from different materials such as cotton, polyester, denim and more. Every pair of trousers you buy for your girl has to be functional and comfortable, and she'll love them right away. Get a pair with a floral print to brighten up the room, a casual neutral colour for school and denim for every occasion.
Shoes
Are you overwhelmed by the number of shoes available for your children when you go shoe shopping? While it's easy to go for the cutest pair, the perfect shoe for your little girl will depend on its fit and function rather than fashion. Don't buy shoes that are too big for your girl. This is the most common mistake parents make that can influence the child's walking and running abilities. Always check if there is enough space in the toe box. The child should be able to wiggle their toes inside comfortably.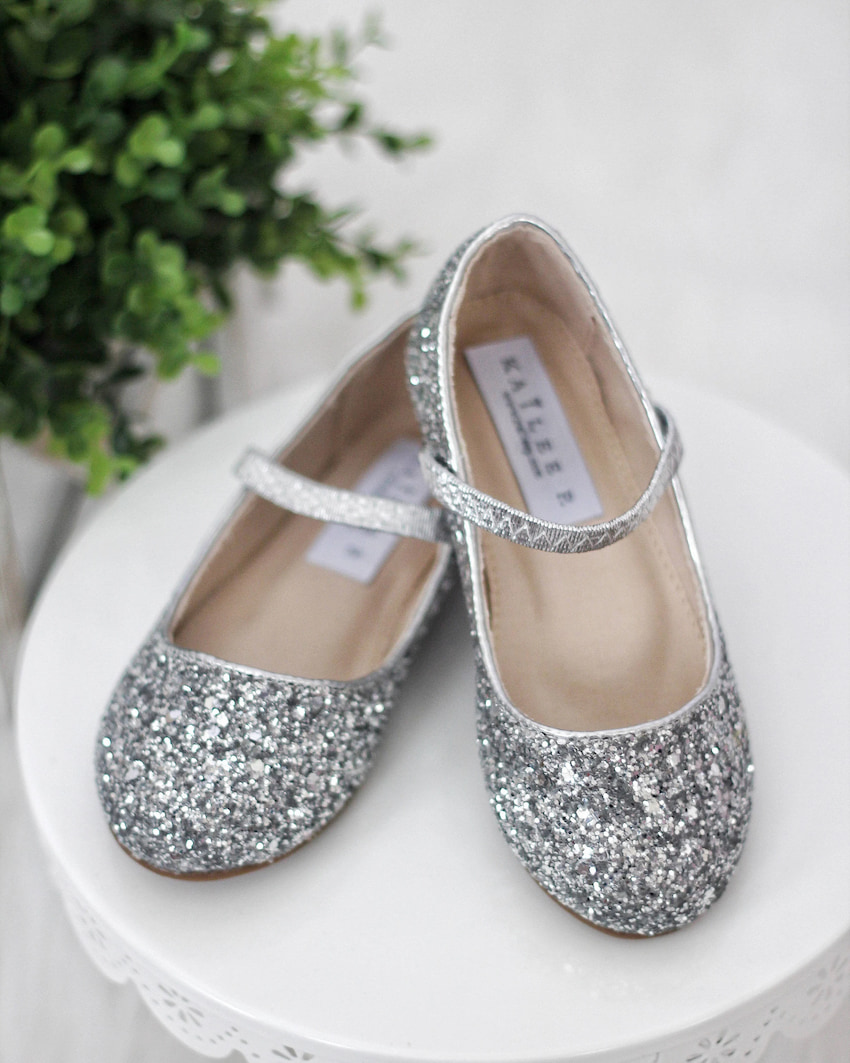 Kids love to be active, move around, run and dance; that's why they need the best possible shoe sole you can find. Good arch support with rubber soles is a perfect combination for comfort and stability. Nowadays, there are so many brands that match comfort and style, which means you can easily find stylish and supportive shoes.
Accessories
This is the broadest category of them all. Girls have so many choices regarding accessorising and completing their looks. One of the most beloved accessories among little girls is sunglasses. Thanks to their diverse range of options, they're a perfect choice for the summer days spent at the beach or the park.
Hats can act as the perfect accessory to upgrade their outfits, all while protecting your little one from the sun. Bags and backpacks are also very handy. They come in many shapes, sizes, materials and textures, each one unique on its own. And finally, jewellery. This is the dreamiest accessory of every girl. They all want to have a nice pair of earrings, rings and necklaces to complement their girl top and elevate their style.