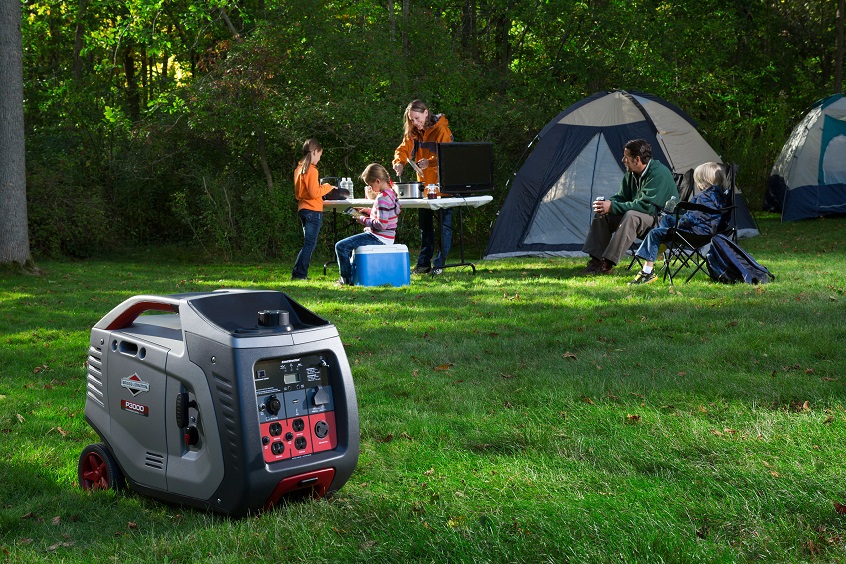 4 Things to Consider When Buying a Power Generator for Camping
Camping can be one of the best ways to enjoy the great outdoors in your spare time. Every journey is an adventure of its own, and spending time in the wild surrounded by greenery lets you relax mentally. If you're looking to take a break from your everyday monotonous and mundane routine, camping is the perfect getaway. But preparedness is key to having a pleasant experience in the Australian outback.
If you're going camping during the colder months, or up in the mountains, then a power supply in the form of a remote start generator can be one of the most essential pieces of camping equipment. This device will provide you with electrical energy to keep all of your other appliances powered. But buying a generator isn't a straightforward task, as there are many details you need to pay attention to in order to get a unit that will satisfy your particular needs. The right remote start generator will help your appliances run with safe, clean power while you're away from a power means. But in order to get the right model, there are a few things you will need to keep in mind.
The Application
First and foremost, you need to consider why you need the generator. The Australian outdoors is very unpredictable, power outages may occur or electricity may simply be scarce. With a generator, however, you can rest assured you can power everything you need for a considerable amount of time even in worst-case scenarios. Your phone will always be powered, your car's battery will always be charged, and you'll have power for your lights at night. You can also entertain yourself by watching TV or working on your laptop. With that said, consider which appliances you will need to be constantly connected to the generator, and which ones will only be used occasionally. That way, you will have an easier time picking a generator with sufficient watts to safely power everything you need.
Power Demands
Make a list of all the appliances you'll need to power, and add the total wattage. If you only need to power some lighting fixtures to make your way around the camp or trailer, then you won't need a powerful generator. However, if you need to power entertainment and kitchen appliances, you'll need a 3500 watt inverter generator or more. When looking at the wattage, take into account that some devices require more power to start before they go down to their continuous wattage use. Generally, the more power a generator can provide, the more expensive it will be, so you shouldn't go overboard with the wattage. If you find a generator that meets your price range but doesn't provide enough power, consider reducing the number of camping appliances you'll use at the same time.
Noise Levels
Generators have a reputation of being noisy devices, which has discouraged many people from buying one. Using a noisy unit outdoors if you have neighbours nearby may be disturbing. Conventional generators are more affordable but they're not the quietest option. Fortunately, there are some affordable models nowadays that provide efficiency and quietness for a peaceful outdoor experience. Inverter generators, however, feature cleverly-designed engines that vary in speed based on the load they're taking. They regulate their speed according to the amount of power they need to supply. As a result, this makes them quieter than conventional generators. The noise created by generators is measured in decibels (dB), and the higher the decibels, the louder the generator.
Fuel Consumption and Type
Gasoline is the most common type of fuel, as it's the most readily available. However, it's not the most efficient one. Gasoline-powered inverters consume more fuel, which is why you'll find most portable units to be running on gasoline. Further, gasoline is unsafe for the environment and is flammable. Generators using petrol are the most fuel-efficient, and petrol, just like gasoline is readily available. However, unlike gasoline, petrol has a longer lifespan as long as the engine is properly maintained. These generators are more expensive than gasoline generators, but they're easier to operate. Lastly, there are battery-powered units which are the most portable type, and they're rechargeable through solar panels. These operate very quietly and smoothly, producing zero emissions. However, they are also the most expensive option, and they recharge very slowly without delivering as much power as their gasoline and petrol counterparts.
Size and Weight
Portability is key when choosing a generator for camping, which is why you need to pay attention to the weight and size of the generator. A bulky model will take up more space, but it will likely be more powerful than a smaller unit. That being said, you need to strike a balance between power and portability. You want the generator to fit inside your 4×4, RV or camper trailer, so think about space constrictions. Also, look for ergonomic handles, wheels, etc. Some models feature raised or recessed handles while others have telescoping handles.