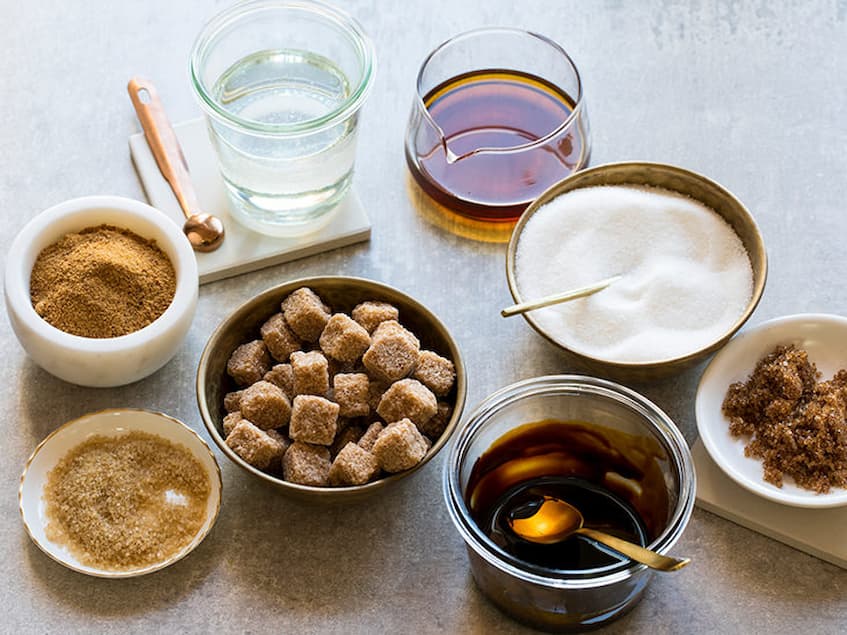 5 Healthy Alternatives to Replace White Sugar
Nowadays more and more people are cutting off white sugar from their diet plans and looking for other, less processed substitutes. Although white sugar has some benefits, such as providing energy and preventing food spoilage, it also has a lot of drawbacks. It can cause tooth decay, weight gain, and blood sugar spikes.
With all these negative effects, it's no wonder that people are trying to find something that will satisfy their sweet tooth without all the harmful consequences. Luckily, there are a few options out there that can do just that.
What Are the Healthiest Sugar Alternatives?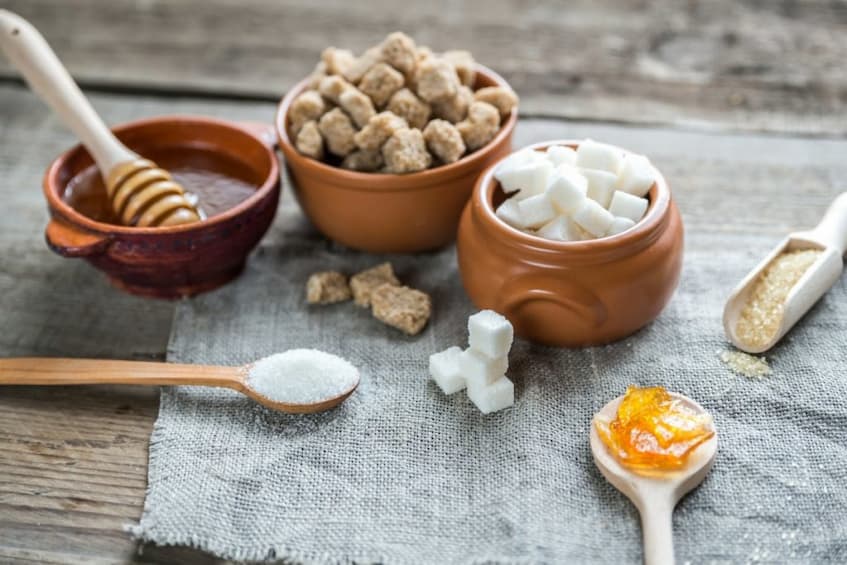 While there are many different sugar substitutes on the market, not all of them are created equal. Some may have harmful side effects, while others simply don't taste very good. That's why it's important to know which ones are the best for your health before making a switch.
Monk Fruit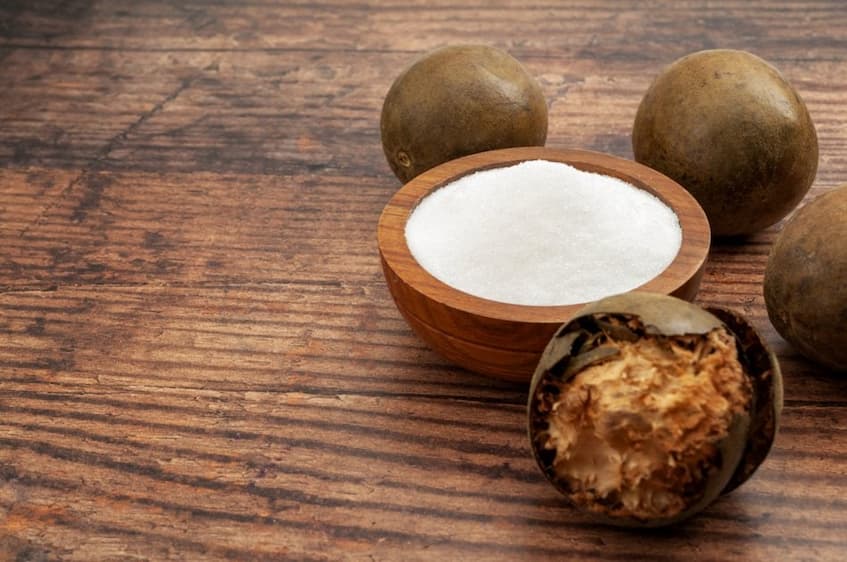 Even though this particular substitute is fairly new to the Western world, it's been used in traditional Chinese medicine for centuries. The incredibly healthy monk fruit powder is produced by removing the skin and seeds of the fruit and crushing them to extract the juice. It's then dehydrated to create a sweet powder.
It's composed of no calories whatsoever and has a glycemic index of zero, meaning it won't cause blood sugar spikes. The main sugars of monk fruit are glucose and fructose, but the powder's sweetness doesn't come from them. Instead, it comes from the antioxidants called mogrosides that are separated from the juice during the processing.
In order to minimise the intense sweetness, which is about 200-300 times greater than regular sugar, manufacturers often mix this power with insulin or erythritol. Besides using it as a standalone sweetener you can also incorporate it in desserts, coffee, yogurt, fruits, baked goods and much more.
There is evidence that shows this natural sweetener can aid in your weight loss journey and minimise cravings thanks to its low-calorie composition. The more weight you lose, the lower your risk of developing obesity-related conditions such as type 2 diabetes, heart disease and certain types of cancer.
While there's no harm in consuming moderate amounts of monk fruit powder, there is not enough research to support its long-term safety. Therefore, it's best to consume it in moderation and always consult with your doctor before adding it to your diet, especially if you have underlying health conditions.
Maple Syrup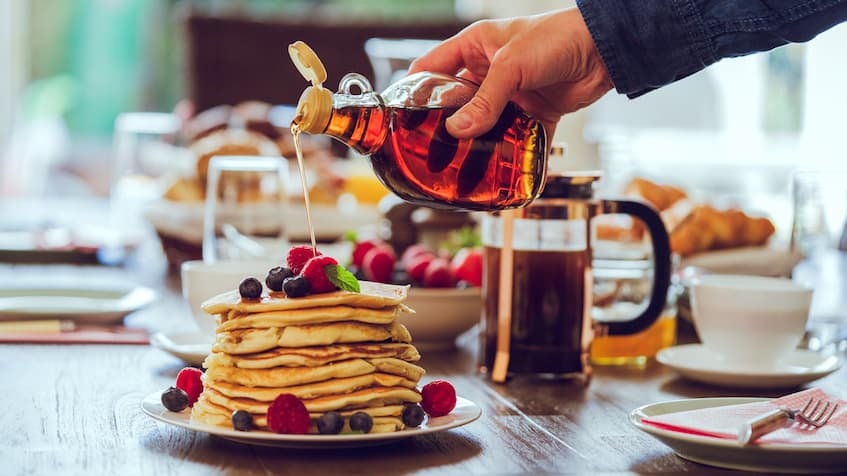 This is another natural sweetener that has a thick consistency and comes from the maple tree sap. It's produced by drilling a hole in the tree and collecting the substance that comes out. The sap is then boiled to evaporate the water and concentrated into syrup.
While it does have a high sugar content, maple syrup contains more nutrients than white sugar. It's rich in antioxidants, vitamins and minerals such as zinc and manganese. These nutrients are important for boosting your immune system, maintaining bone health and preventing chronic diseases.
Additionally, maple syrup has a lower glycemic index than white sugar, which means it won't cause fluctuation in your blood sugar levels. The main type of sugar found in maple syrup is sucrose, but it also contains smaller amounts of fructose and glucose.
You can use maple syrup as a 1:1 replacement for white sugar in most recipes. Just keep in mind that it might alter the taste slightly and make your dish less sweet. You can also drizzle it on top of pancakes, oatmeal, yogurt and other breakfast items.
Stevia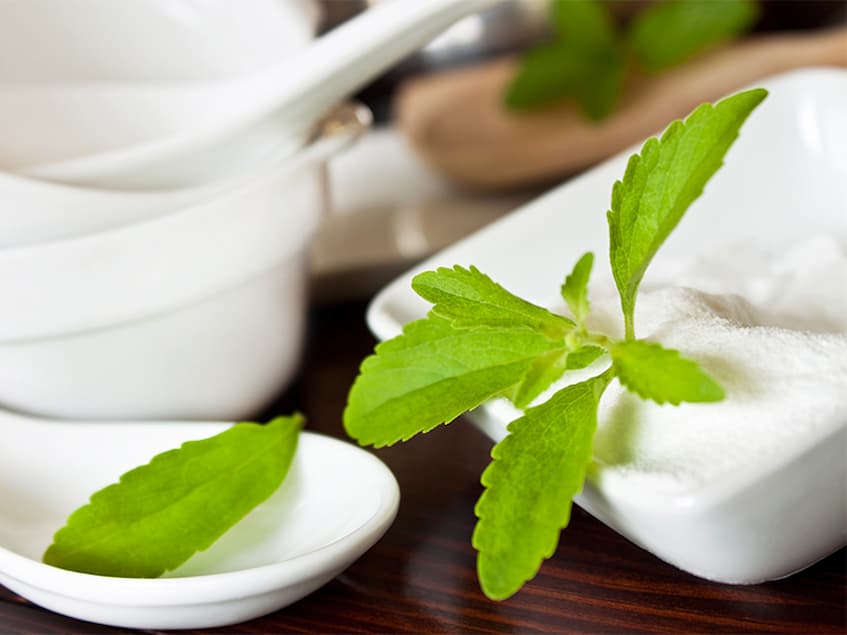 This natural sweetener is extracted from the Stevia Rebaudiana plant that grows in South America. Its main active compounds are steviol glycosides, which are 250 times sweeter than white sugar but without the associated harmful effects.
These compounds are heat-stable, meaning they won't lose their sweetness when exposed to high temperatures. This makes stevia a great sugar alternative for baking or cooking. However, it's important to note that stevia doesn't caramelize like sugar does, so it might not work as well in certain recipes.
Another great thing about stevia is that it has a negligible effect on glucose and insulin levels, making it a safe option for people with diabetes. Additionally, it doesn't promote tooth decay like other sweeteners do since bacteria can't use it to produce cavities.
Honey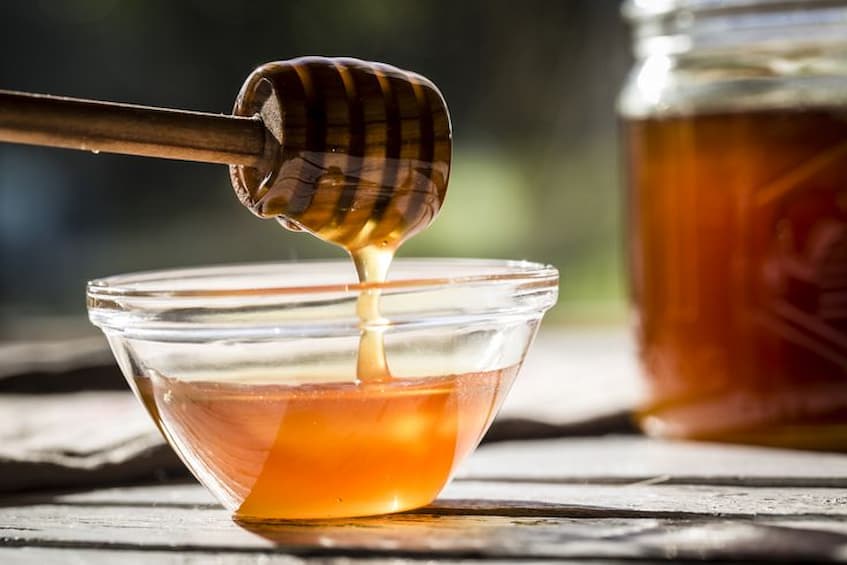 This age-old sweetener is made by bees from the nectar of flowers. Once collected, the bees store the nectar in their stomachs and regurgitate it back into the hive. The stored nectar is then broken down into glucose and fructose, which gives honey its characteristic sweetness.
Honey is a great alternative to white sugar due to its high nutrient and antioxidant content. These nutrients are important for boosting your immune system, reducing inflammation and preventing chronic diseases.
Saccharin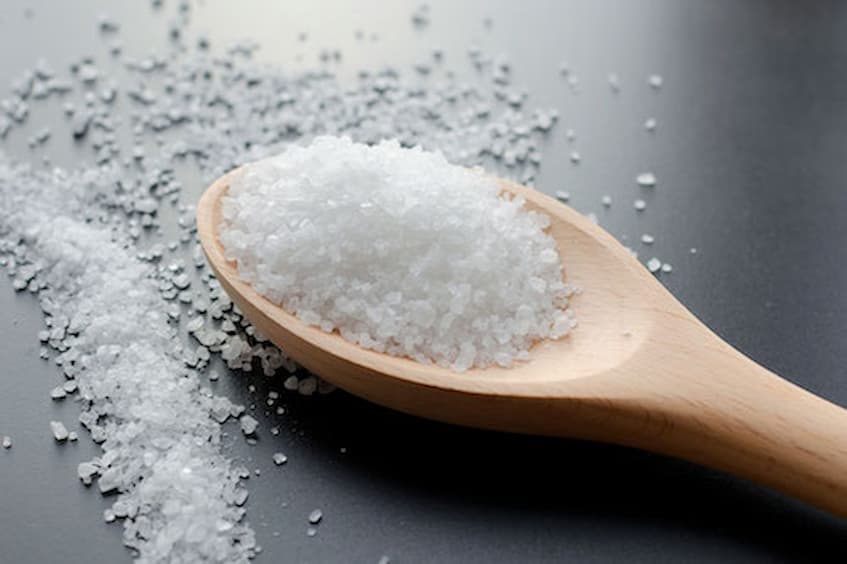 As opposed to the other sugar alternatives on this list, saccharin is a man-made sweetener. It's made from Coal tar and was first introduced in 1879. Nowadays, it's often used as a tabletop sweetener or added to foods and beverages.
Many processed foods, including sodas, chewing gum, and tinned food, as well as various medications and vitamins, contain it as an ingredient. You can also use it in baking as a replacement for white sugar. According to experts, the maximum daily intake of saccharin is 5g for every kg of body weight, which translates to 350mg for a person weighing 70 kg.