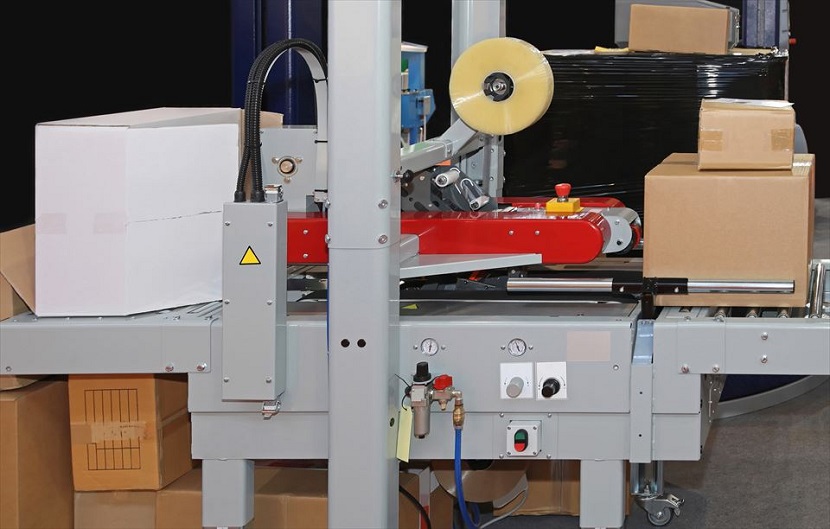 A Complete Guide to Carton Sealing Machines
Shipping products and merchandise is best done in large containers and boxes. Both need to be sealed with the latter requiring special machinery that does not only make it more convenient when you do large-scale shipments but a lot quicker too. Why get one though? Well, a carton sealing machine is used for the same reason you organise your warehouse – to stay on track with all your shipments and improve productivity. Also known as a case sealer, this type of machine is a piece of packaging equipment that can tape and seal different sizes of cartons. This is all done thanks to sensors that adjust the tape accordingly. You can benefit more than you think from such a small machine.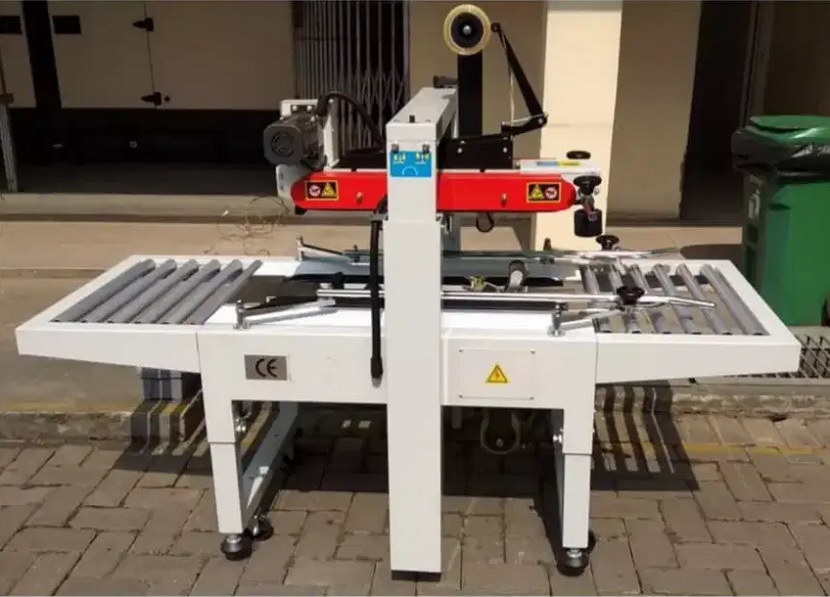 Benefits of Carton Sealing Machines
Simple
The main reason why you or your employees would want a carton sealing machine is the simplicity it offers. To start the machine you just plug it in and switch it on. A quality carton sealer also doesn't have a complicated process when it comes to changing the tape. This is thanks to their threading cartridge.
Flexible
Another big reason why you would want a sealing carton machine is the level of flexibility it offers. You can fit one with casters and move it around your warehouse, and they also require very little training before you start to operate them. They are very easy to install and can accommodate various tape widths.
Safe
Since there is less input by the user there are also fewer chances of human error. Further, they include safety features such as a protected knife guard and interlocked safety gates usually found on automatic models.
Maintenance
Since their function and design is simple, carton sealing machines are very simple to maintain too. Parts that get worn out are only the rollers, springs, belts, and knives. All of these replacements are simple and quick, meaning these machines are more or less maintenance-free.
What is Carton Sealing Tape Used For?
A carton sealing tape is mainly used for packing and sealing carton boxes. But there are also come tapes made to be used with corrugated cardboard boxes which are better at maintaining the integrity of the box as well as the contents inside it.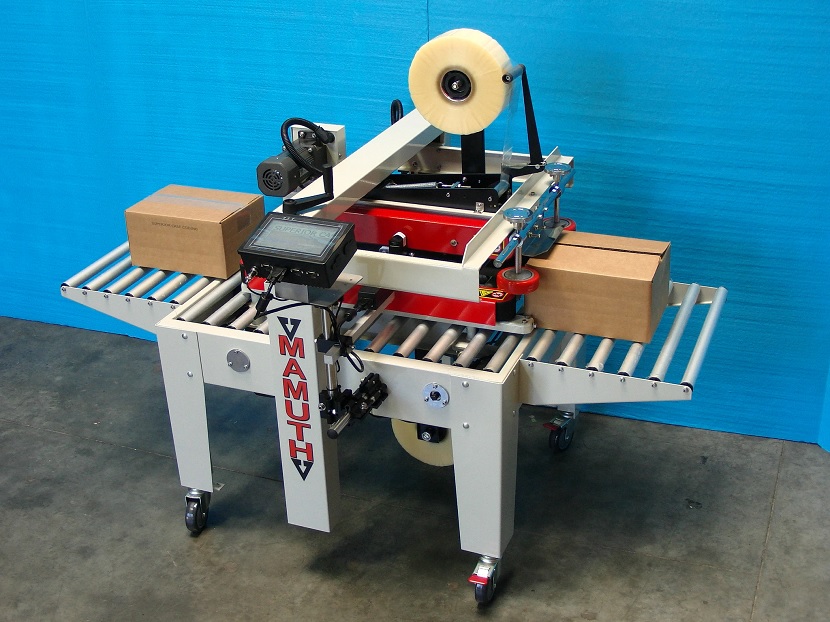 Different Carton Sealing Machines Explained
Semi-Automatic Uniform
If you are after a sealer with the least level of automation then you should go with a semi-automatic uniform sealer. These machines require an operator to adjust its height and width for every carton size and to fold the flaps of each carton too. These are ideal when you need cartons of the same size to be sealed all at the same time.
Semi-Automatic Random
With a semi-automatic random sealer, you get flexibility as their core feature. While the adjustment of the height and width of each carton is done automatically by the machine, an operator is still needed to fold the flaps of each carton. A semi-automatic random sealing machine is ideal when you want different-sized cartons to be sealed at the same time.
Automatic Uniform
An automatic uniform sealing machine does everything from you from loading the carton to folding its flaps and obviously sealing them. One downside here is that an operator is still needed to adjust the width and height of the machine when different carton sizes are used. Like a semi-automatic uniform machine, an automatic uniform one is best used when you need to seal cartons of the same size at the same time.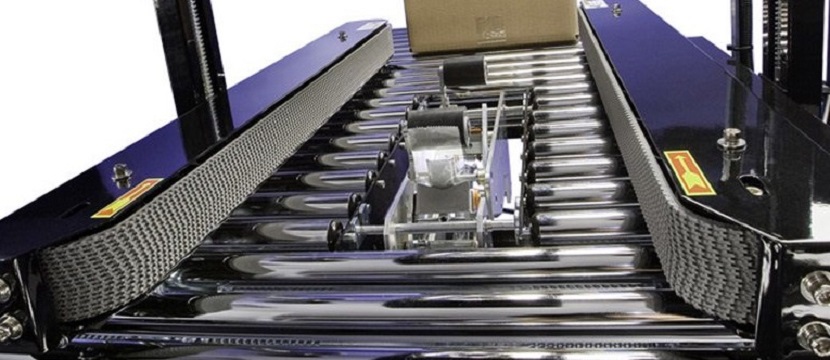 Belt Drive Options of Carton Sealing Machines
Side
With a sealing machine that relies on a side belt drive option, you can seal cartons that are longer in length and shorter in height. This means that the lower part of each side comes into contact with the machine. This type of sealing machine gets a hold of the carton with the moving side belts as the carton is moving past the lower and upper tape heads. This type of method is preferred when using narrow cartons that are lightweight.
Top & Bottom
Using a top and bottom drive belt sealing machine is best done for taller cartons that have a short length to them. The belt drives are, as you would expect, located below and above the carton. With this type of configuration, there is maximum stability as the force from the machine is being applied to the strongest areas of the carton. This is the direction of corrugated cutting.
Tips for Optimising Carton Sealing Machines
For a carton sealer to be running at its best you need to take care of its simple components. This includes inspecting the taping head and its blades for any loose parts, grease, and over-stretched springs. You should also check if all the rollers and guides are set up accordingly to the carton that's being sealed. Make sure to check the brushes of the machine and their position. This will ensure that they're applying enough pressure to the tape as it is sealed onto the box.