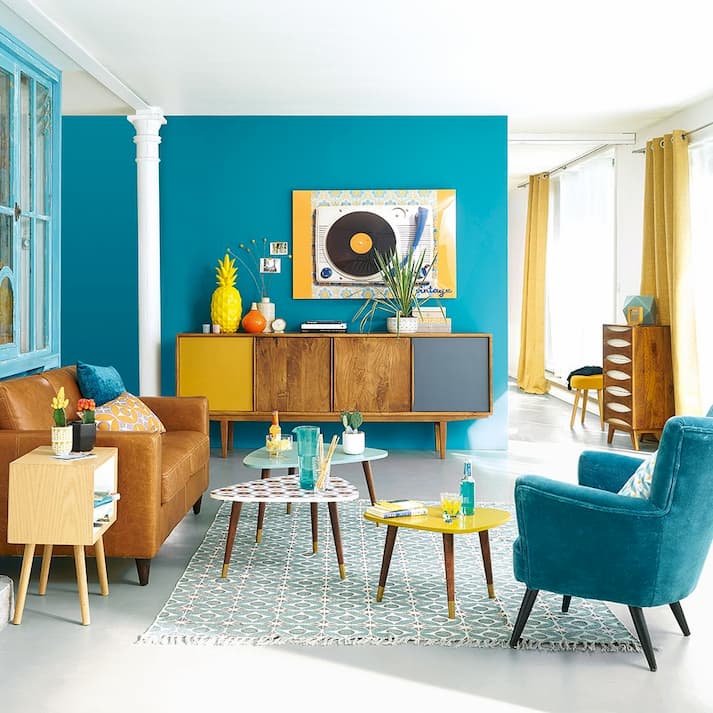 A Dreamer's Dream Come True: Time-travel with Retro Furniture
Have you ever found yourself thinking about the beautiful things gone by, eras you admire, imagining how you'd have lived then? Congratulations, you're a dreamer! It's not rare for dreamers to experience feelings of nostalgia, even for eras they haven't lived in; thankfully, there are ways to overcome these feelings, one of them being spicing up the décor.
Yes, you read this right, the décor of your home can be the means to travel in time as in the case with relying on stylish pieces of retro furniture that would also allow you to express your own unique personal style.
At first glance, the style seems pretty uniform, retro referring to the past, however, when you get to know it better it becomes clear it's very versatile as it encompasses various decades like the 50s, 60s and 70s and might even cross over with vintage, preceding the 50s. The great thing is retro never goes out of style!
Apart from the fun and lively colours you'd love the seamless design, there's quality based on the craftsmanship, as well as the durability of the furniture – all the more reasons to go for it. Perhaps best of all, besides the sturdy furniture and vibrant textures, is you get to use your creativity and showcase your personality by capturing the essence of retro in your abode.
Wondering how to spice up your interior with some old flavor? Maybe these following elements would be of help in guiding you!
The Furniture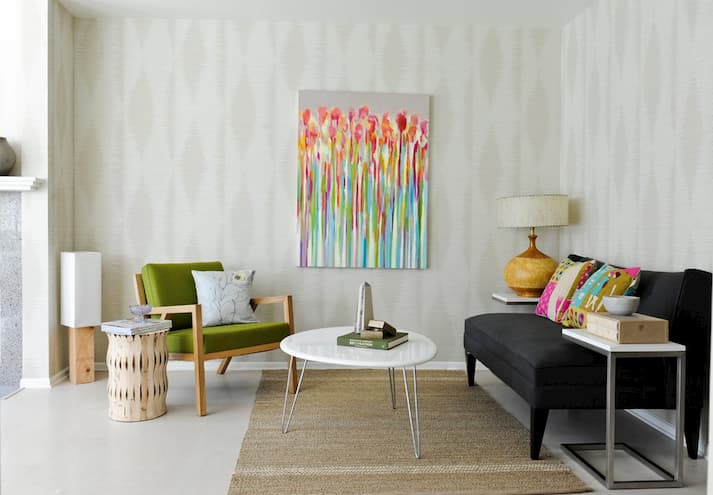 Yes, as mentioned, the way to start adding some of the style in your nest is by counting on the elegance of retro furniture. Even if you don't have the space or the budget enough for a grand makeover, like getting big pieces of the style, be it a huge sofa in a combination with a coffee table, you could buy just the sofa especially considering there are even custom-made options available, or get a coffee table placed beside bean bags and go from there later on.
The thing with such furniture is there's no doubt it would easily become the focal point, even more if you choose mitt chairs that can serve as accent pieces adding much more than interest to a room when used in any way, as extra seating, reading nook or even to fill up an awkward corner.
The Textures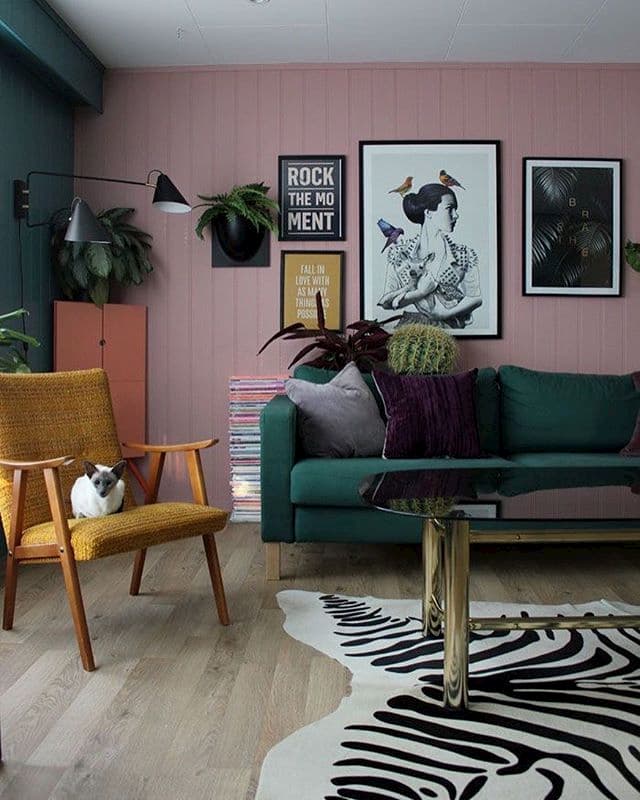 Sure, the furniture itself is enough to get the gist of the style however textures are crucial pieces of the decorating puzzle that help when you want to make the interior seem warmer, more inviting and homely. This is why you simply can't consider the design project finished unless you include them because they have a huge effect on how a room feels.
Likewise, the world of textures is endless, so you have plenty of choices and best of all is you can go as bold as you want since this style is all about striking designs, elaborate prints and shapes. When adding cushions to a sofa immediately you make it cosier and warmer, which can be said about the addition of a carpet too.
Having fun mixing those textures is also allowed which is great if you like velvet, plastic, wood, metal, and soft vinyl as much as you like mixing them, so the secret isn't in just using the charms of fabrics but other materials as well.
The Colours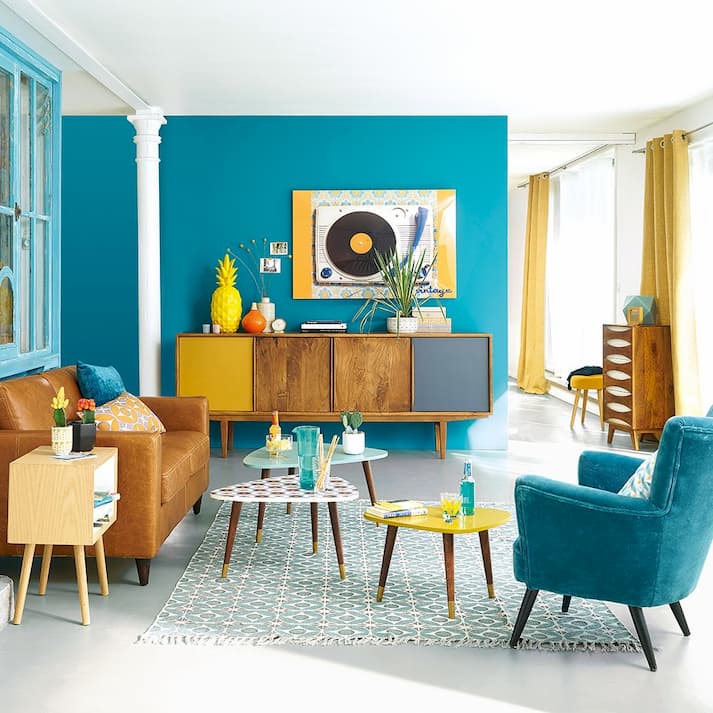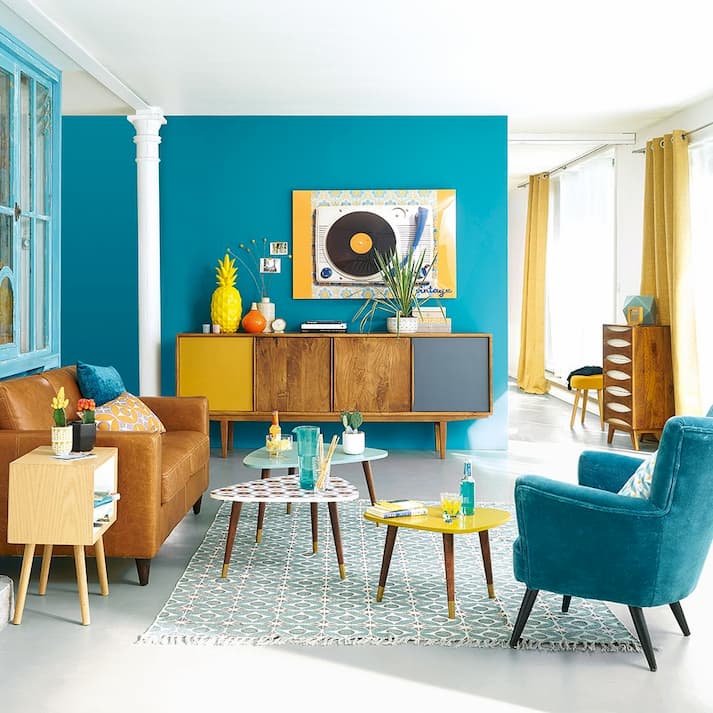 Ahh, the colours! Yes, this style is about having fun mixing colours too having in mind that same as with the textures they're meant to influence the vibe of the interior. As it happens, this is the simplest way to introduce more of the retro feel, well other than getting retro furniture, because there are so many retro colours you can choose.
What makes them considered as such is the less saturated outcome, unlike with other hues which don't have that vintage look though despite the somewhat muted feel they aren't to be confused with pastels. Some of the typical colours of the style are green, orange, purple, pink, red, yellow and brown, in all of the shades they come in, including the stronger ones.
Don't be afraid to mix various shades, that's the fun of creating an aged interior. On an additional note, so is mixing various geometric shapes, be it in the form of the furniture or the design patterns.
The Accents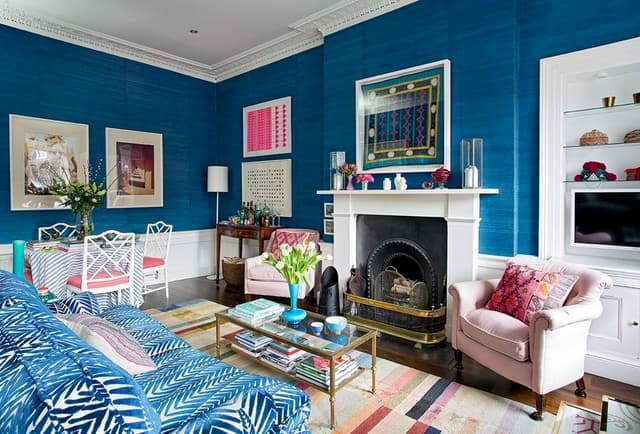 Want to take things even further? You can do so playing with different artworks, stylish pieces and lighting fixtures. For instance, choosing colourful awkward paintings is the easier way, and so is opting for lamps in odd shapes but you'd get the same result if you include stylish (even to the point of eccentric) mirrors in the decorating process too.
The secret to getting it right is to incorporate pieces that go well together, and if one is eye-catching enough acting as an accent, then you don't have to go overboard adding more of the sort.