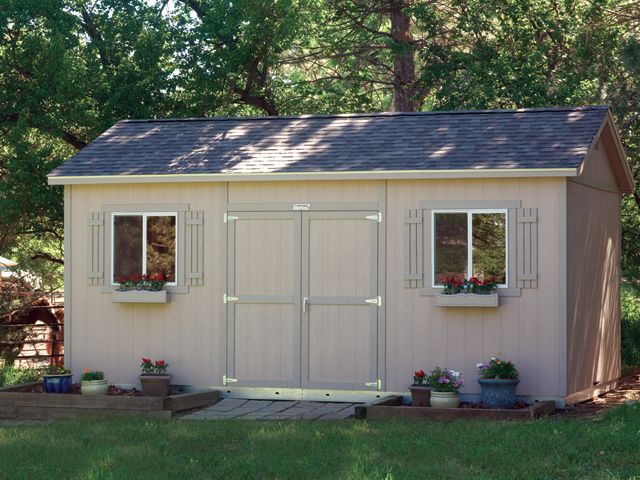 A Guide to Choosing the Right Outdoor Shed for Your Needs
If you are a garden owner and you are planning to invest in an outdoor shed so you can hide away your tools, accessories and furniture, there are a few important consideration you need to know before making a purchase. Here's what you need to pay attention to.
Size and Prices
This depends on how many things you are planning to store and how much available space you have in your garden.
Sheds under $300 – These are the tiniest sheds on the market, so the most you can expect size wise is 1.5m x .8m.
$300-$450 sheds – This is the price of the most sought after size which is 3.7m x 1.5m.
$450-$750 sheds – This price range allows you to choose between more options, the best scenario being a 3×3 shed that offers great storage (if you need more storage, that is).
If your budget is above $750, then you are able to consider some of the largest outdoor sheds, and the more you go towards $1000, the more workshop-like the sheds will get. In that case, you are looking at something that won't serve you for storage purposes only, but a place where you can actually get some projects done.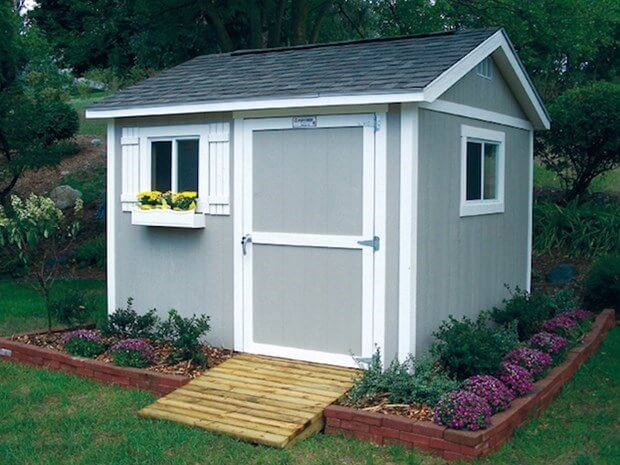 Window Options
Whether it is better to get a shed with windows or not is actually the biggest buyer's dilemma. However, coming to a decision is not that difficult if you have your priorities in mind. That being said, if you want to feel more safe about the belongings you'll be spacing in your shed, then I suggest you choose from the outdoor sheds range without windows. This way, all of your garden essentials will be hidden away and quite safe. Sheds with windows, on the other hand, come with their own set of benefits – they look quite appealing and can let sunshine in which can be beneficial if you need to get a job done inside the shed.
Roof Type
There are two main types of roofs to choose from. There's the classic apex style which features two roof panels fitting together, thus creating a triangular point at the top. This is without a doubt the most popular type. Next we got the pent roof sheds which are the best choice for gardens with lots of trees, due to their slanted panel. These sheds offer a lot of internal space for storing items of all sizes.