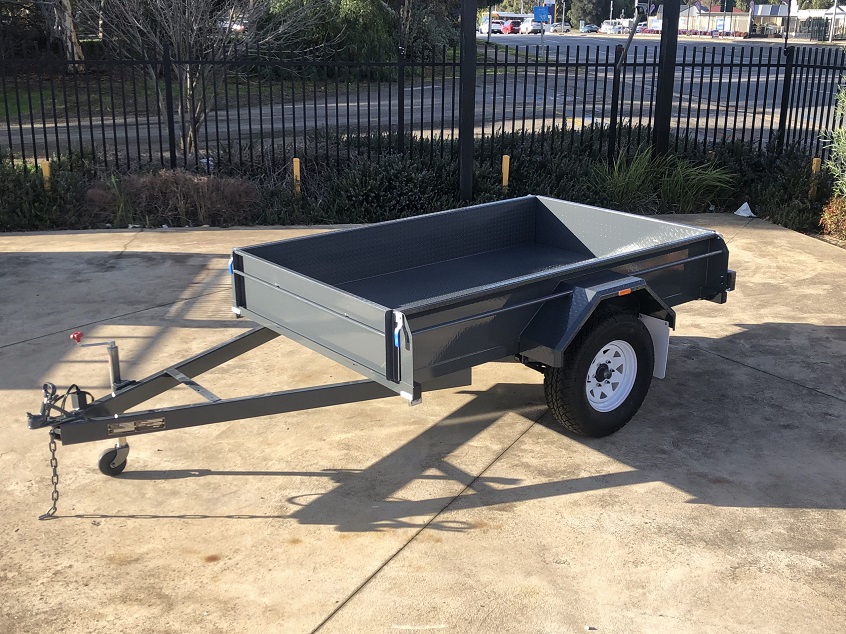 Advantages of Custom-Made Trailers
With so many trailer options out there, one might think that it's not worth making your custom trailer. While it's true that it's quicker, and sometimes more convenient, to simply buy or rent a trailer, there are undeniable advantages to making a custom one. It's not only about designing it on your own or having a unique trailer, even though that can play a role. There are a lot of practical reasons to make a custom trailer because loading cargo on trailers and vehicles can be difficult on its own, and with a custom-made trailer, you can easily mitigate that. There are also many other advantages, as you'll soon see.
Increased Efficiency
The whole idea behind trailers is that they're supposed to be very useful and help with efficiency. You might think that premade trailers are designed to be as efficient as possible, but that's not always the case. Sure, they're efficient, but that's not saying much because the trailers' design is to be useful by default. One thing you can be certain of is that custom trailers are incredibly efficient at what they do, which is working exactly the way you intended them to. There are no excuses on why something won't work the way you wanted it to, simply because someone else made the trailer. With a custom trailer, you get exactly what you put in, and that's increased efficiency.
Carry Bigger Loads
Now, you might think that trailers were meant to carry large loads, and you would be right. You might even think that you could get a tandem axle trailer and be able to carry even larger loads, and you'd still be right. However, there's something you might want to consider first. Carrying large loads also depends on the trailer's size, which is something that you have a hand in defining when you're creating your custom trailer. That means if you want to be able to carry even larger loads than you would with premade trailers, all you have to do is specify how large you want your custom-made trailer to be.
Added Security
Security is always a factor in trailers, especially in premade trailers where you're not always sure if they're safe and secure enough. If you have an open trailer, then you can simply say goodbye to security in total. However, if you were to design your custom box trailer, then you'd be in charge of exactly the type of security you'd want to have. You'd have the final say in how many locks and security systems you want to have, or what type of materials to be used for securing items. That goes for having lock boxes installed inside for maximum security. That's something you can't always rely on premade trailers for, at least not without paying a double premium, anyway.
Custom Materials Used
Sometimes, you might be able to find an ideal trailer in terms of design, but you notice that the materials it uses aren't exactly ideal. It could be too heavy, it could be too light, or it might not be efficient at all. Here's where creating your custom trailer comes in. You can customise exactly which materials you want for each part of the trailer. You can sometimes even mix and match what you want to have for maximising efficiency, safety, and/or security. Picking your materials is incredibly important because it influences what the trailers are used for, and you want to be able to use the trailer the way you had always intended to.
Branding
If you were planning on using your trailer to help you with your business, then you can cosmetically touch upon the trailer to create and showcase your company's brand image. That's something you can very easily do on your own, but there are also a few things that you can do that might require the help of a professional. Showcasing your brand image under the ideal light is something that you should consider. After all, you're not only using the trailer for something practical, but also for promoting your company. Even though premade trailers can be customised this way too, custom ones have a leg up because they can be designed from the start to do this.
Great for Business
Trailers are inherently practical, true, but they're not just for personal passion projects or camping trips. They can easily help out your business for pretty much anything, from carrying tools to transporting materials. Creating your custom trailer can be perfect for pretty much any type of business, from carpentry, construction, agriculture, and anything else you might think of.
Animal Comfort
If you have to transport animals often, why not make it as comfortable for them as possible. That's something that's a huge boost in the agricultural business, where you need to transport animals as quickly and as efficiently as possible. You could make a custom trailer with more windows and better airflow, or you can even install full-width loading doors for extra room. You can even make the trailer as safe from injury as possible by making the trailer with insulated roofs and padded walls. On top of that, you can even add ramps to safely lead animals down from the trailer.