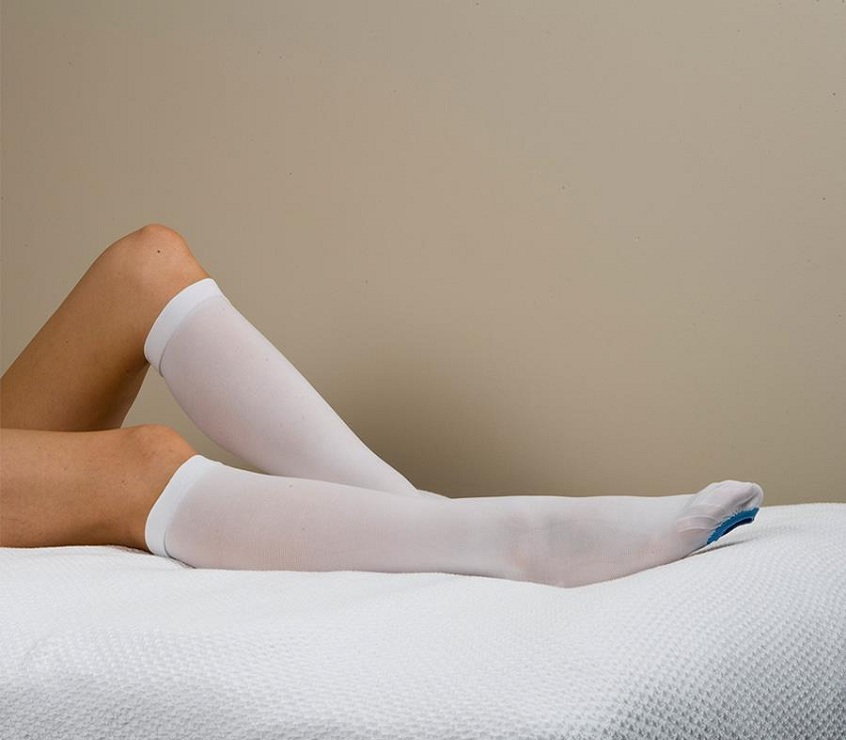 Features and Use of Anti-Embolism Socks
Anti-embolism socks are elastic garments which are designed with the purpose of minimising the risk of blood pooling in the legs in cases when people are not able to move as much around. Blood pooling in the legs may easily be the cause for forming blood clots, which can consequently form a deep vein thrombosis (DVT), which is a life-threatening condition. This is so dangerous because the small clots, also known as 'emboli', can travel to your brain, lungs or heart.
Blood clots can develop in people of all ages, especially in the elderly, in people who are not able to move around that easily, people who had a thrombosis in the past, or are overweight. Furthermore, women who are taking contraception pills, pregnant women, people with cancer or heart disease have a higher risk of developing a blood clot.
Anti embolism socks are made of elastic and can be either knee or thigh-length. By gently compressing your legs, anti embolism socks help increase blood flow and prevent the veins in your legs from expanding, which stops the pooling of blood and the forming of clots.
Before buying, it is important that a trained professional measures your legs using a fitting chart. If over time the size of your leg changes, or you find that the sock has become uncomfortable, you should have your limb re-measured and check again if you still need to wear the anti-embolism sock.
Thigh-length anti-embolism socks are the best and the preferred choice as they provide a great protection against forming of clots. However, knee-length socks are also commonly used in certain surgery cases, or in situations when the thigh-length sock does not fit comfortably or correctly.
If you are in a hospital, you should wear them day and night, while at home you should wear them until you feel better and are back to your normal level of mobility. Whatever the case, pay attention to the advice your doctor gives you and do not do anything to impede your progress.
Make sure that the anti embolism socks you are wearing are fresh and clean. Change them and wash them every two to three days and avoid using greasy oils and ointments on your skin as that will damage the elastic fibres of the socks. Also, bear in mind that these socks can be very slippery, so make sure to wear slippers when moving around to be safe.