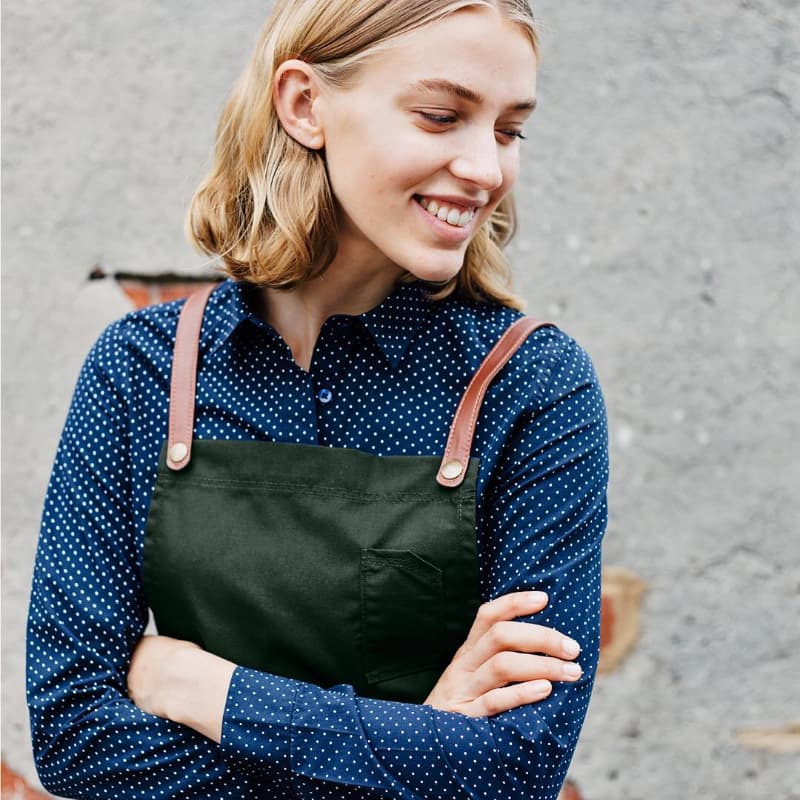 Aprons: The Types and Details That Matter
Staff uniforms serve to make the employees look sharp and professional, and aprons make sure that the uniforms are kept clean and neat while perfectly complementing them along the way. There are various types of aprons that are made to fit various different needs. Read on to find out more details and make sure that you purchase the design your employees need.
Bib Aprons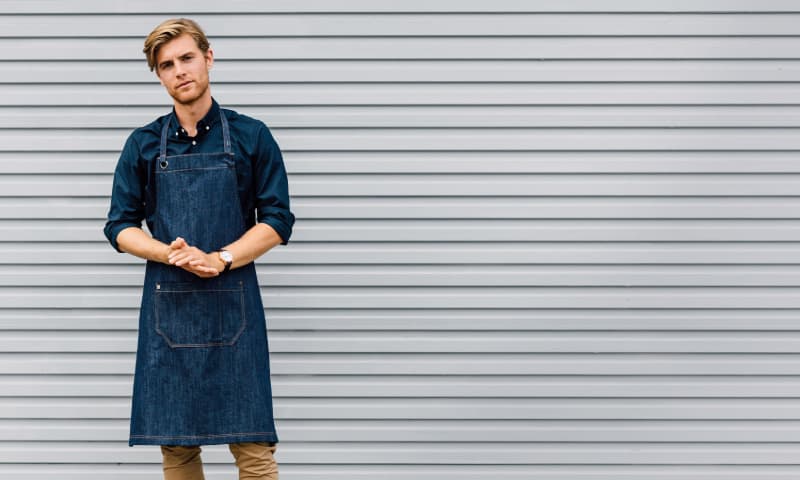 This is probably the most traditional type of apron. It ties around the back of the waist and comes with an additional loose loop that is placed around the neck. You can find these in a variety of materials, the most common ones being cotton, denim, polyester and poly-cotton blends. Each has its own advantages. Cotton, for instance, offers comfort, poly-cotton offers durability, whereas polyester is wrinkle-resistant. When it comes to who is most suitable to wear this type of apron, chefs, servers and waiters come first on the list. One reason is that the bib apron provides space where users can wipe their hands. Secondly, it offers full body coverage that offers protection against annoying spills or backsplash.
Apart from being able to choose among different types of materials, another way you can furthermore make your choice unique is to go for custom design aprons models. You can hire professionals that can create custom design apron pieces by either putting a unique stamp of your brand's logo on them, or you can opt for embroideries.
Waist Aprons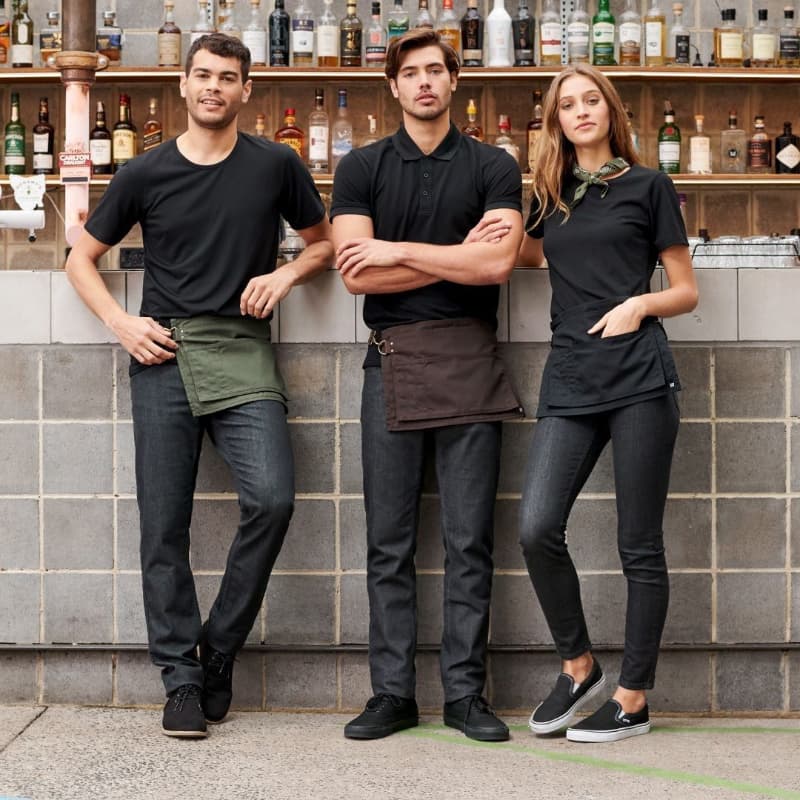 Unlike the bib model, these half aprons don't provide upper body coverage and spill-protection. They are shorter in length, making them especially comfortable for servers who constantly move around your venue. For additional convenience, these aprons should include pockets. These are most often used for pens, guest checks, and maybe some straws or a piece of paper too. This description entails that most suitable for waist aprons are front-of-the-house servers, bussers, and head waitresses or waiters.
Dishwasher Aprons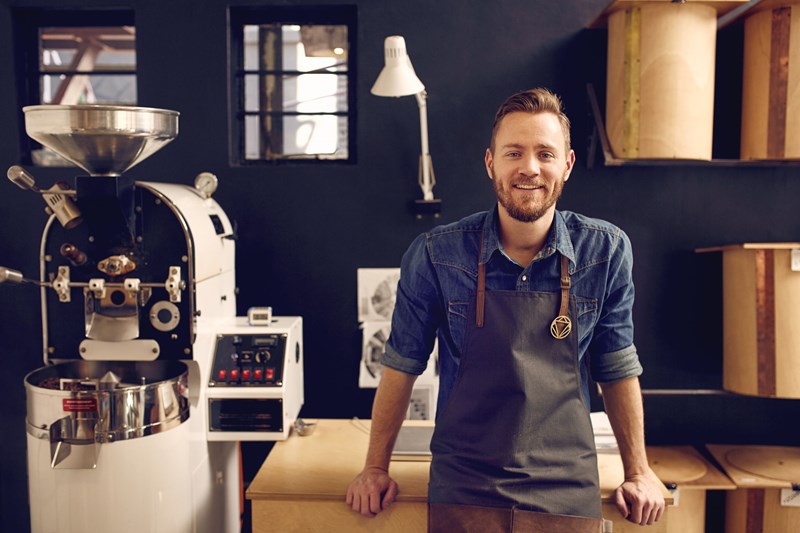 What makes these aprons unique is the fact that they are water-resistant and their main purpose is to keep the worker dry while washing dishes. Dishwasher aprons most often come in full-length designs that extend past the knees. These are made of special material that besides being water-resistant is also heat resistant, fire retardant and cut resistant as well. The materials used are usually neoprene or vinyl. Because of all these features, a dishwasher apron offers a great level of protection for both the clothing and the skin. This is especially useful when employees are exposed to build-up on pots, equipment dirt and all sorts of debris, grease, and chemicals. Regardless of the type of business you own, if it includes a kitchen and dishes – then you surely need at least one.
Cobbler Aprons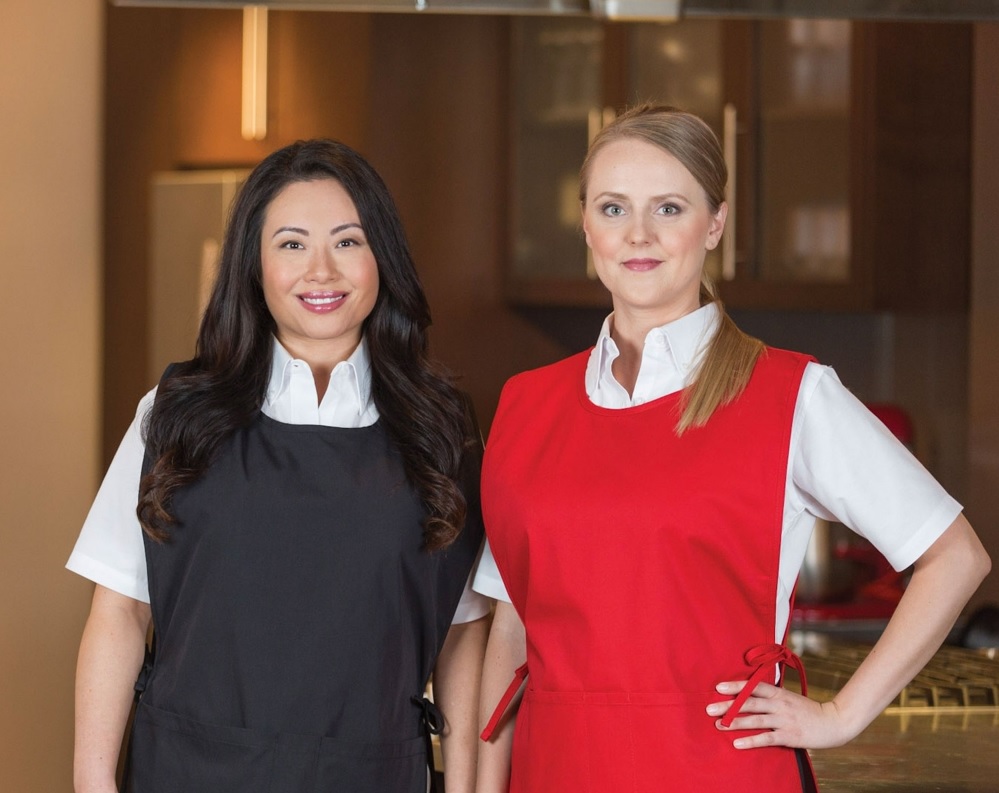 Cobbler aprons are also known as smock aprons and are in a way quite similar to bib aprons. The difference is that these come with back coverage as well. Cobbler aprons are not tied at the back but on the side. The side-ties are easily adjustable so your employees can choose how to wear it – either more tight or looser. They will surely keep the shirts clean, but their only disadvantage is that they are shorter and end around the waist or mid-thigh.