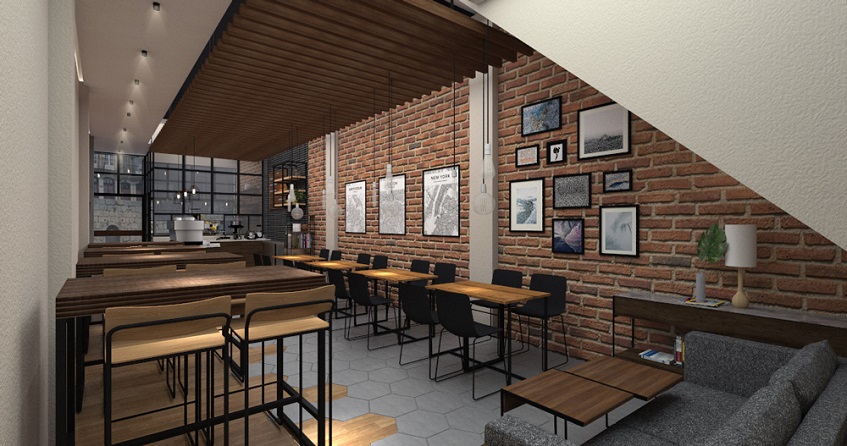 How to Create an Attractive & Comfortable Cafe Interior
People visit cafes for different reasons. Some find it easier to meet people there instead of having to invite them over to their homes. And some just love having a place to relax away from their home and responsibilities. Then there are the ones that go there to have one-on-one conversations in privacy. But regardless of their motivations, what all the different cafe visitors would like is for the setting to be comfortable and speak to them.
Cafes with interiors that are comfortable and relaxing make people want to linger for a while and make them feel so good that they want to come back. Now that you have a vague idea of the general atmosphere your cafe's interior needs to evoke, the question is: How do you achieve this? The following interior design tips can help you create a beautiful space that people love so much that they become regular customers.
Go for Cafe Chairs That Offer Comfort and Durability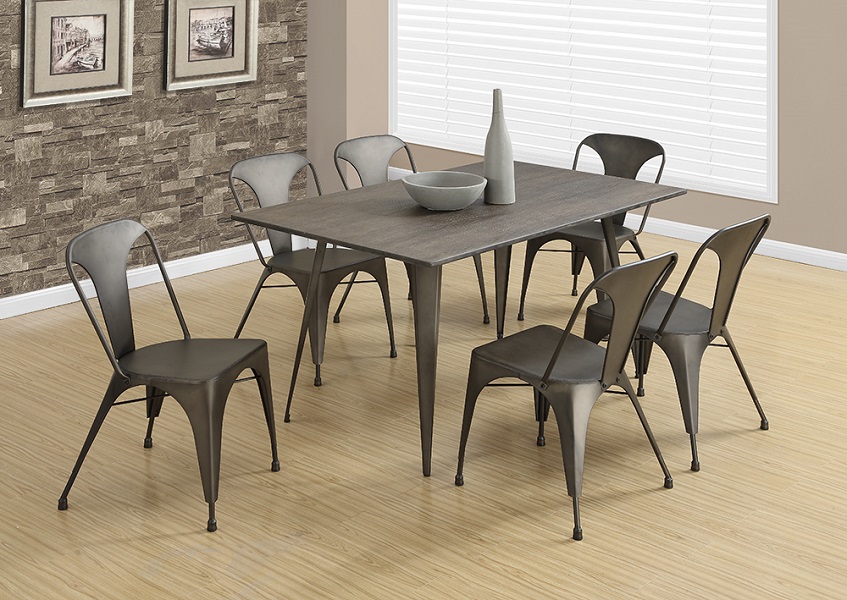 If you want your customers to stay longer, you need to make sure that the furniture offers them a decent level of comfort. That's why contemporary cafe chairs with premium features are usually a better choice than traditional designs such as the Crossback chair which makes people feel uncomfortable when using it too long. With that being said, when purchasing contemporary cafe chairs, make sure to go for designs that are upholstered and include such features like armrests and padded backrests and seats for maximum comfort. And if you're going to install a bar, outfit it with barstools that in addition to these features also have footrests.
In addition to being comfortable, you also want to invest in chairs that are built to withstand the wear and tear that comes with frequent use. After all, you don't want to risk it with chairs that can easily break and have a customer fall down and injure themselves. With that being said, most cafe owners go for contemporary cafe chairs that have metal legs and are upholstered with durable and stain-resistant materials. It's also helpful to mention that dark-coloured cafe seating is much easier to maintain as they don't get dirty as quickly as light-coloured ones do.
Pick a Theme That Makes You Stand Out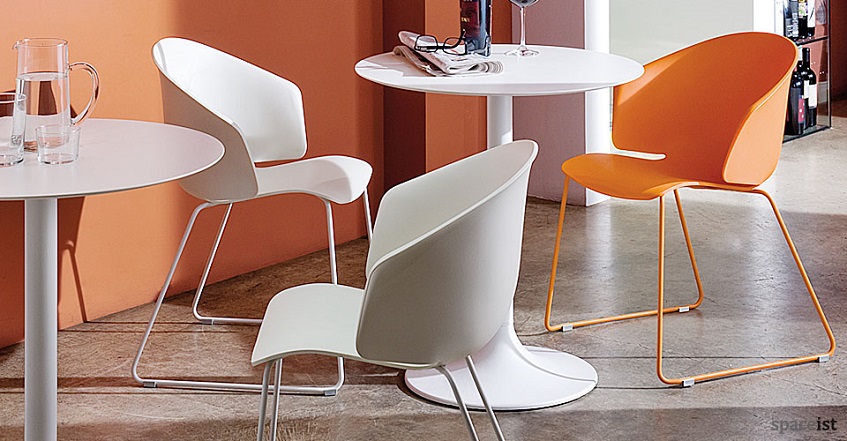 Besides being comfortable, your cafe should provide guests with a unique experience that they can't get elsewhere. And the best way to do so is to pick out a unique theme. An interior theme can be a really effective branding and advertising tool for cafes, restaurants and other hospitality places. To make sure your interior is consistent with your brand, you can pick out furniture and décor in the colour of your logo. In addition, you can also go for a particular decor style that's popular with a great number of people, like for instance rustic, industrial, retro or minimalist contemporary and design the place accordingly. By giving your cafe a particular theme, you're also more likely to spark interest in certain groups of people to visit your place.
Arrange Furniture Properly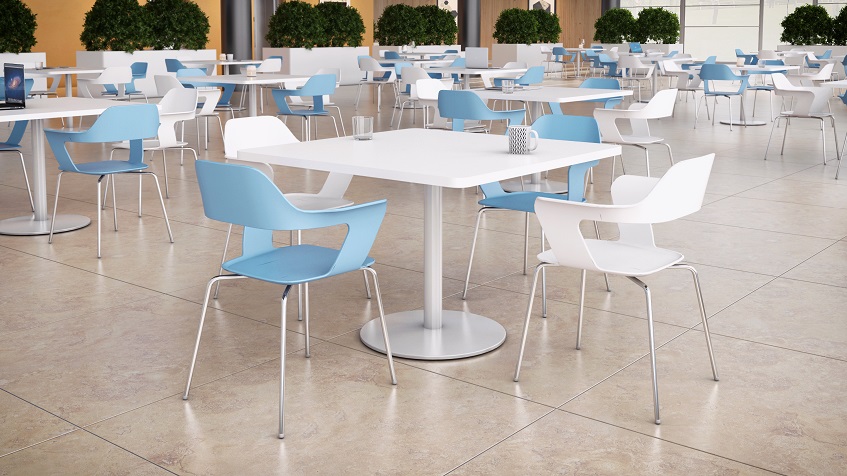 Like I've said, people come to cafes for different reasons, so make sure you arrange the furniture according to their needs. In other words, include a blend of different furniture for different seating arrangements. Like for instance, combine large booths with large tables along the sides of the establishment for a space-efficient seating option for people coming in as large groups. Then, proceed to build spots with cafe chairs and tables for smaller groups consisting of 2-4 people. You can also create more private seating arrangements in the corners with smaller tables and chairs for people looking for some intimacy.
Give People Something to Do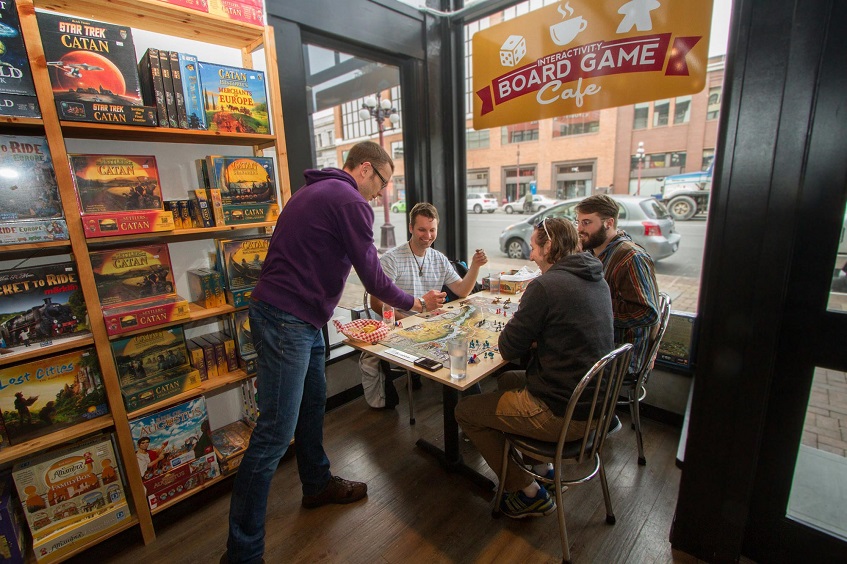 There's only so much to talk about over coffee. If you want people to stay longer and order another drink, give them something worth spending their time on. A great idea is to put up some board games that can provide entertainment for groups of people. Chess and backgammon boards, monopoly, Jenga and similar popular games are all great options. For individuals, a bookshelf filled with a variety of titles can provide some quiet entertainment. If you have space, a pool table or an electronic darts machine can become the life of the party.
Create a Homey Mood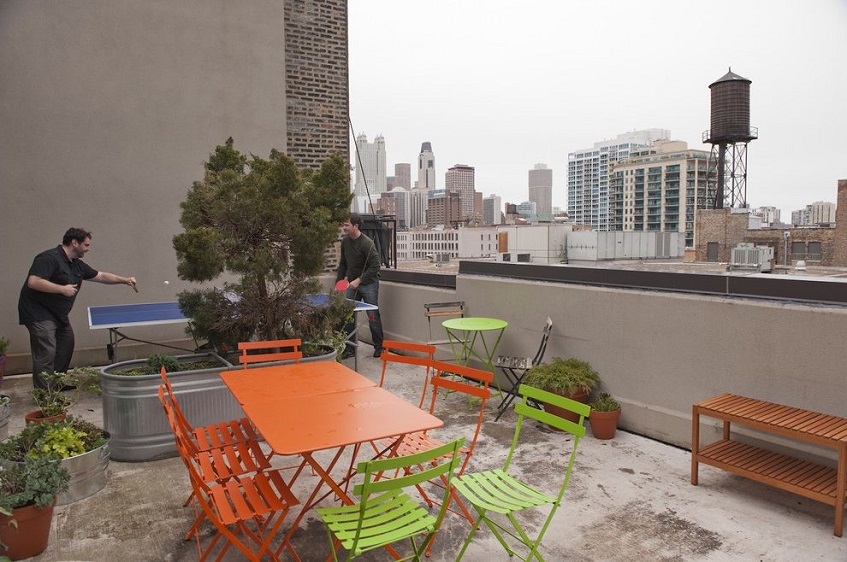 You don't want your cafe to feel too formal and commercial. The best cafes are the ones that feel like a really nice living room. Decorating the tables with candles, succulents or fresh flowers can give them a more homey vibe. Just make sure that there's still plenty of room for people to place their drinks. Additionally, you can also include a fireplace in the center of the cafe that can serve as a focal point. Lighting is also an important factor to consider. While it's important to offer visibility, you don't want the space to be as bright as a dentist's office. Consider dimmed overhead lighting and lamps to create a more intimate mood.