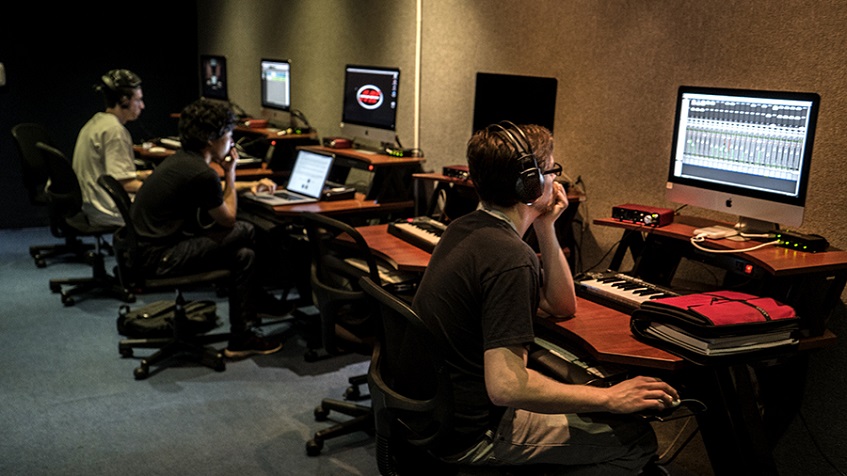 Avid Pro Tools: Take Your Creativity Further
Whether you are putting together your first home audio or you are an experienced recording enthusiast, you will most likely record, process and mix your tracks using audio editing software. Audio editing programs, also known as DAWs or digital audio workstations, are commonplace in professional studios. They are a cost-effective way of creating tracks, demos, podcasts and more. One of the most popular and widely used DAWs is Avid Pro Tool.
It is the industry standard in digital audio and the best DAW for post-production and mixing. The first full version of Pro Tools was released in 1991 and since the initial release, it has been continually raising the bar with a steady stream of new features. Thanks to the latest innovations and improved waveform visualisation you can power through big projects faster than ever and with Avid Cloud Collaboration you can connect with other musicians, mixers, producers and engineers.
What is Avid Pro Tools Used for?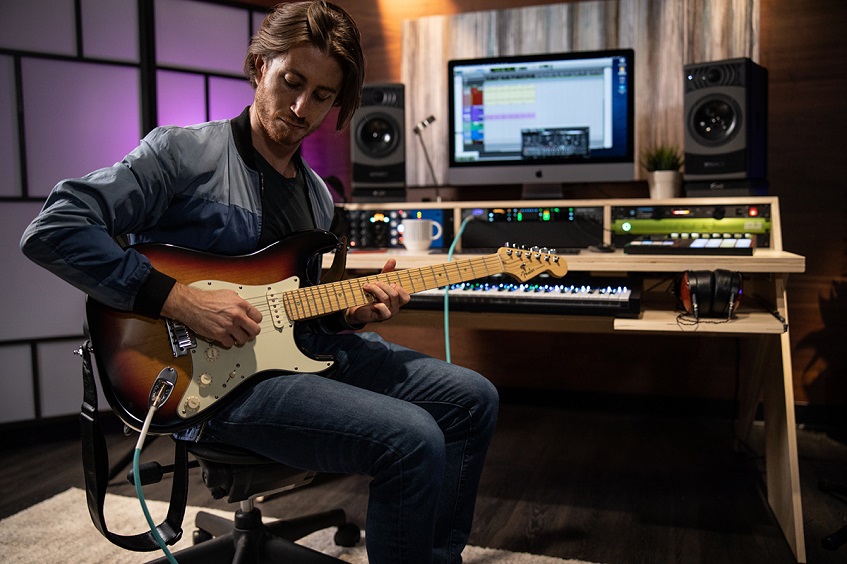 It is used for music creation and production, sound design, mixing, audio post-production, sound recording, editing, mastering processes and more. Pro Tools help you achieve your best work with tools, solutions and services that bring your creativity to life. You can choose your Avid Pro Tool and take your creativity further, no matter if you are a solo artist or part of a large media enterprise.
Pro Tools has long been considered the industry standard DAW and for a good reason. From its straightforward user interface to its huge selection of available plugins, it has all the features and functions you need, whether you are recording songs on your laptop or in a high-end recording studio. Pro Tools skills are absolutely necessary to anyone who wants to record music professionally. 
Advantages of Using Pro Tools
The best thing about Pro Tools is that it allows a beginner to record, mix and produce their music with the same tools that professional studios use. There are many DAWs on the market these days, but Pro Tools remains the standard DAW for digital audio production and here are some of the reasons why.
Simple Use
All high-level DAWs have an appreciable learning curve, but Pro Tools keeps things simple and most of your workflow takes place in two windows – Mix and Edit. This intuitive and streamlined two-window layout lets you jump from recording or editing to mixing without losing sight of your project. Of course, if this is your first pro-quality DAW, it will take some time until you get used to it, but compared to other DAWs that require switching between multiple windows even for some basic tasks, Pro Tools is quite simple to use.
Once you've mastered the basics of producing with Pro Tools, you can use these skills in various environments, from home systems to professional music studios. Pro Tools' workflow remains consistent from one version to the next, so all the valuable skills you build will stay with you throughout your career.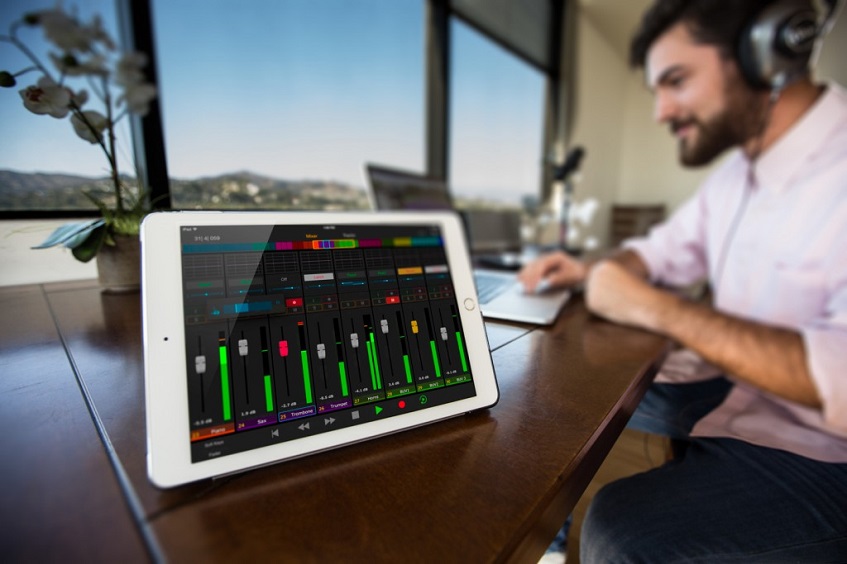 Excellent Software Support
Pro Tools earned the trust of the music industry thanks to its amazing product support. Avid goes the extra mile to keep its customers happy and satisfied.
Powerful Multitrack Editing
Pro Tools is designed for serious projects with many elements, allowing you to apply simultaneous changes to multiple tracks. If you are a beginner engineer and/or producer, you will probably learn your craft through projects that use only a few tracks of audio and automation. But, with Pro Tools, you will quickly learn the value of using more tracks. It's one of the best DAWs when it comes to fast, powerful manipulation of many tracks.
Communicability and Compatibility
Pro Tools is like a common language that binds people together and encourages collaborative communication. You can make your projects from beginning to end at home, or you can record basic tracks at home and track your vocals and drums in a professional studio. Or you can record at home and then send your projects to a professional engineer for mixing as virtually every pro recording studio has Pro Tools.
It's amazing that you can team up with other musicians, mixers, engineers and producers around the world right from Pro Tools. The community of Pro Tools users is big and eager to help novice users find their way in the exciting world of Avid Pro Tools. When you invest in Pro Tools, you enter a whole new world of music creation and collaboration.
Film and Video Synching
These days, music and video are combined to promote artists and products. Even though music videos are making a comeback in the time of the coronavirus, since the beginning of Pro Tools, the priority was set on video synching functions to keep the program keyed for multimedia projects.
Powerful Mixing
Pro Tools can be used as a powerful mixer, with or without a hardware controller. It's an alternative for a mixer, which can be very helpful at times.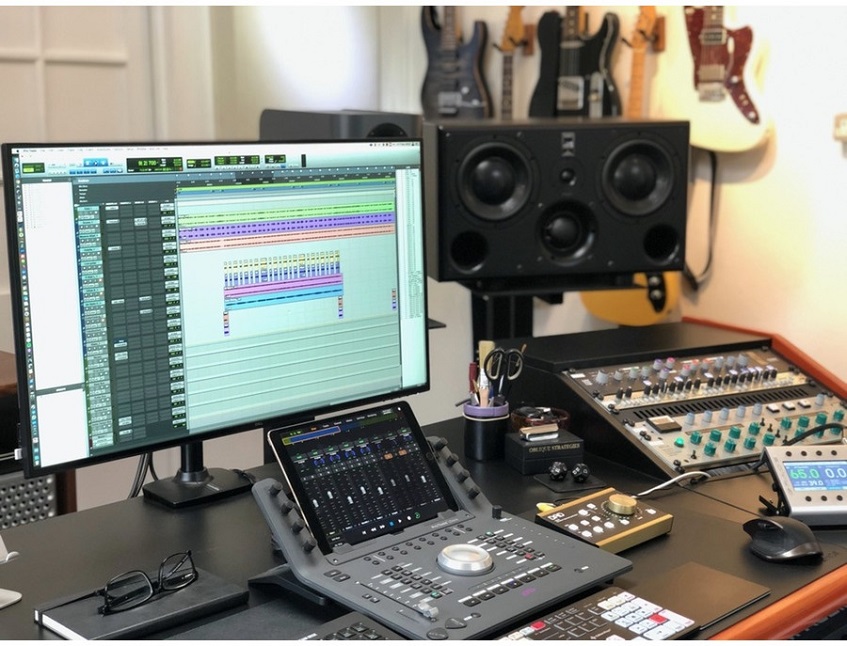 Versatility
Pro Tools is a versatile DAW and a great choice for any genre, from rock to pop, hip hop and virtually every musical genre and trend out there.
Before getting Pro Tools, consider the recording tasks that you plan to handle on a regular basis. Think about the tools and capabilities you need from a software suite in order to handle your tasks successfully. If you are new to recording, watch some online demos of the programs, so you can get familiar with the way it works. Once you've determined your recording needs, take a look at the Pro Tools family to determine which version of the program is most suitable.