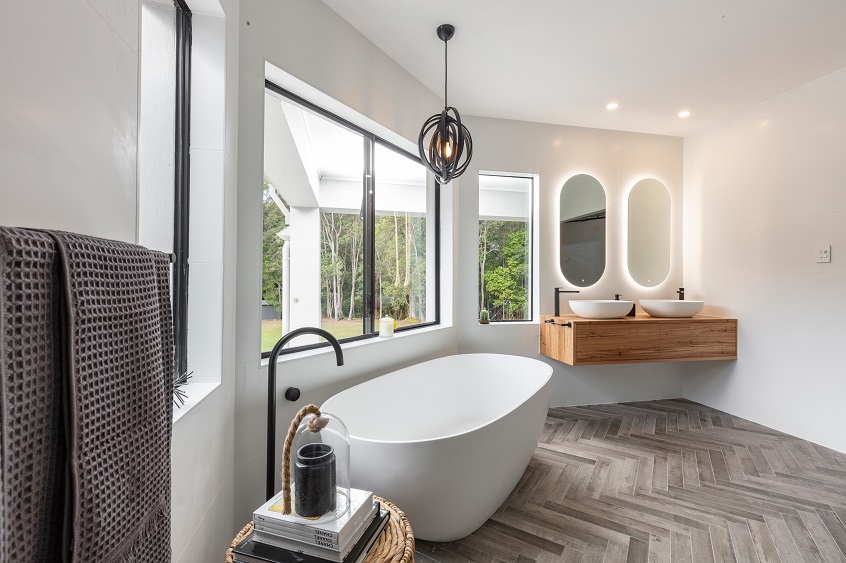 Bathroom Renovation Tips – Make Your Space More Modern and On-Trend
If you live in an older house, you're probably very eager to remodel your bathroom and breathe new life into your interior. The bathroom that was built at the time the house was, is probably a state of the art and everything your grandparents wanted. But in the modern era that you live in, your old bathroom just doesn't make you happy. Perhaps it's because the vanity is too low or maybe the lighting is so bad that it makes you feel and look old and tired when you are standing at the sink brushing your teeth.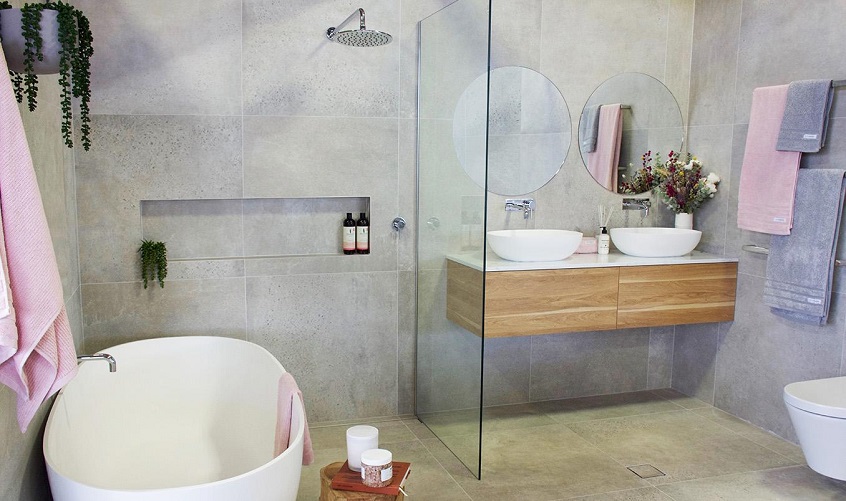 Whatever the reason may be, a bathroom renovation can go a long way in making your home a much more enjoyable (and valuable) place to be. Considering the fact that we live in an era where less is more, you should be smart about the improvements you make – be smart and invest your money in things that will really make your life easier. To do that, you will first need to decide what is possible and what is not. Then, you can move forward to incorporating the products you really need to make your bathroom modern and functional. Here are several things you may want to consider.
Do You Really Need a Bathtub?
For some homeowners, having a bathtub is a 'must', even though no one ever will use it. These people don't really care about the entire cost of the tub, the installation process or space this element will take up in their bathroom. Many people are looking to install this element just because they want to make sure they will easily sell their house in if they need to. But stop for a minute and ask yourself if you really want and need a tub. If having a bathtub is part of your dream bathroom, look for a design that will help you out make the most out of your space.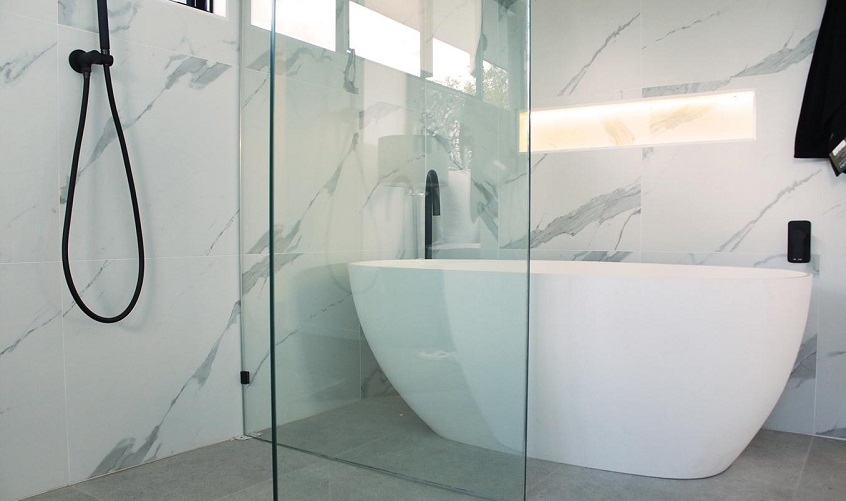 Your Showering Experience
When it comes to buying a shower, today there are tons of options to choose from. Traditional showerheads are just a tip of the iceberg. You can find body sprays, rain heads, handheld showers and whatnot. Although these elements will surely improve your showering experience, they will also increase the cost of your project. If you decide that the extra cost is worth, the next step will be planning out where exactly do you want these elements to be installed. For example, if you are a tall person, consider installing a standard showerhead a bit higher. And if you are considering a shower bench, you can also install it in a way that you can use it while shaving your legs.
The Height of the Vanity
If your home is more than a couple of decades old, your bathroom vanity is likely 76cm high. While that height can be great for children, it doesn't work that well for adults. Today, the standard height for vanities is 91cm, which is comfortable for most adults. If a 91cm vanity is too high for you and you don't want to invest in a custom-made model, consider a floating vanity. These pieces can be easily found at most Australian bathroom products stores and can be placed at just about any height. All you have to do is decide on the height you want the vanity to be installed and ensure that the wall is strong enough to withstand the weight of the unit.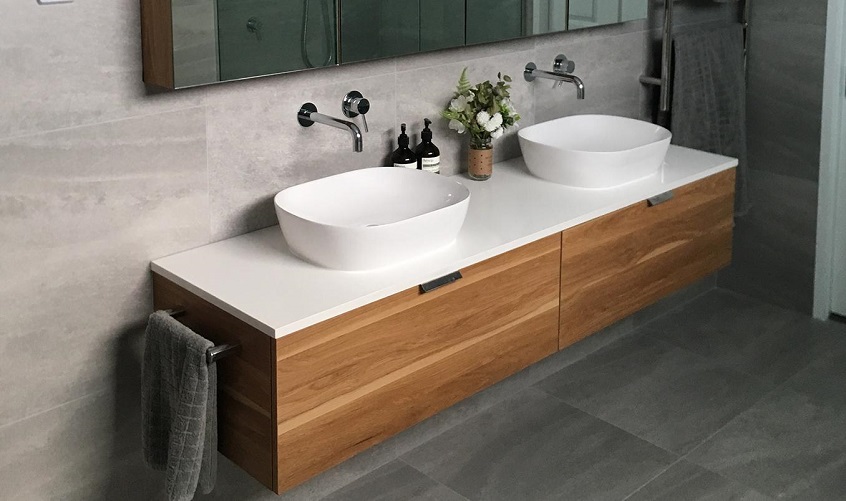 The Towel Bar, Hook and the T.P. Holder
The placement of these bathroom accessories is oftentimes the last thing that comes to mind. However, they really shouldn't be an afterthought, especially when they can be such fun design elements. So, when planning your bathroom project, think about where the hooks, toilet paper holder, towel bar and similar accessories will go so that you have an easier time installing them later.
Find a Professional
Whether you hire an Australian bathroom products specialized professional to take care of every part of the project or you choose to do everything on your own – it's entirely up to you. If you are certain that you know what you want, where to find it, and know how to install everything, go ahead. But keep in mind that a professional bathroom designer has more experience on the matter and will be able to give you advice on how to arrange the elements in your bathroom for maximum efficiency and functionality.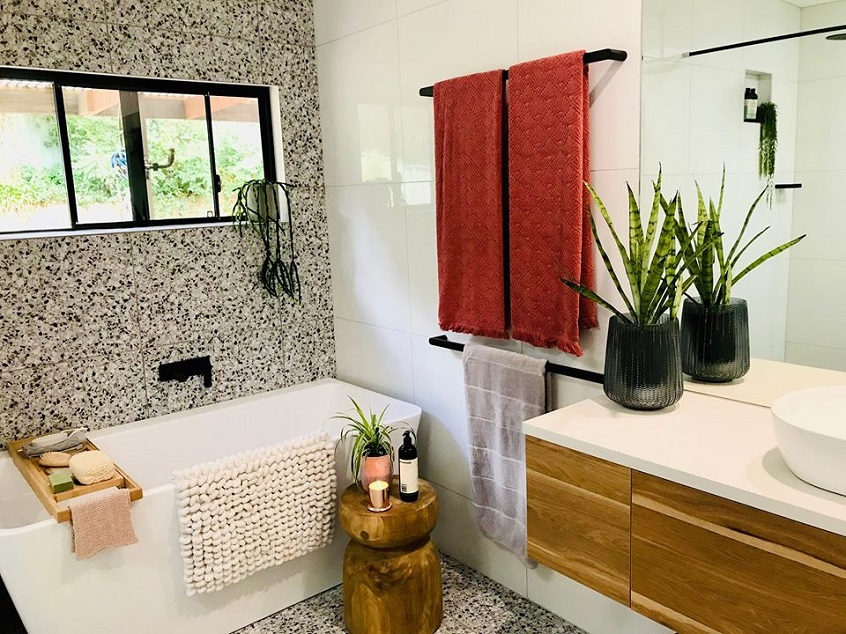 Also, if you are comfortable tackling the demolitions, construction and installation yourself, you may not need a general contractor. But know that a bathroom renovation is a project that can quickly get out of control. If you lack the skills and experience to accomplish the project yourself, the remodel could take you several attempts and the final result might still be not what you had initially hoped for.
Tasks such as laying tile and flooring, plumbing, installing vanities and toilets, leave way too much room for errors. Missing even a tiny detail when installing these elements may turn out to be disastrous. If you really want to cut down on some of your expenses, stick to straightforward tasks such as painting.