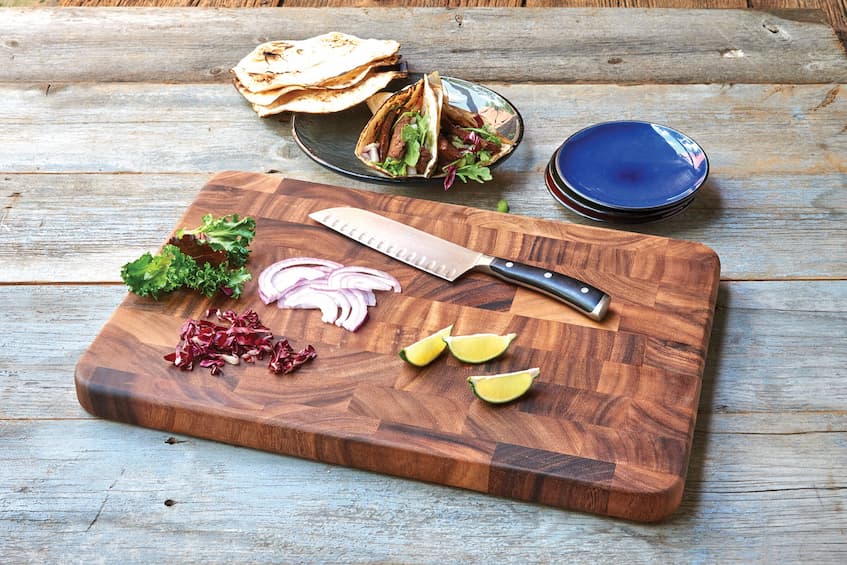 Benefits of Wood Cutting Boards (Any Way You Slice It)
The cutting board is the unsung hero of cooking accessories. Thanks to their ease of use and convenience, these pieces can help you prepare delicious meals in no time. Out of all types of cutting boards, wooden chopping boards are the most commonly used ones. And that's for some very good reasons.
Durable and Long-Lasting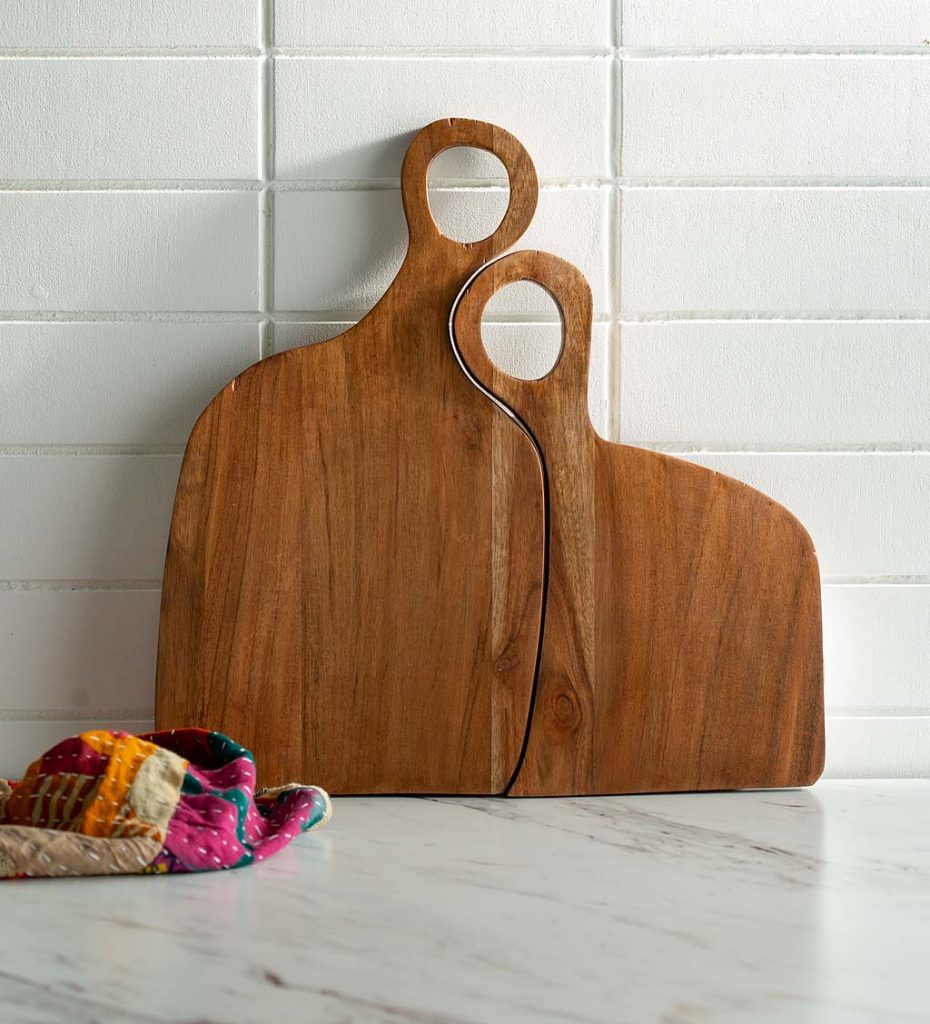 The most obvious benefit of wooden cutting boards is their exceptional durability and quality. These cutting boards are able to withstand heavy daily use without a problem. Being easy to use, clean and maintain, chopping boards made of wood can last you for years. When compared to some other types of chopping boards, it's said that the ones made of wood are more stable which is fundamental when cutting raw meat or some other types of hard food like parmesan.
Easy to Clean and Maintain
Although made of wood, these cutting boards are extremely easy to clean and maintain. All you have to do is to clean it after each use and dry it completely. These days, manufacturers are doing everything in their power to make things as easy as possible for us, allowing us to choose from the large selection of pre-treated wood boards. Generally speaking, they are treated with natural plant-based or mineral oils making them easier to clean and maintain. When pre-treated that way, you can even wash them in the dishwasher.
The one thing you should have in mind is having separate boards for cutting raw meat and fruit/vegetables. That is because raw meat can cause bacteria to grow on the board which can be harmful to your health.
It Can Enhance the Look of Your Kitchen
Not only these boards are functional and durable, but they can also improve the look of your kitchen. Being natural and having a warm colour, cutting wooden boards can elevate the look of your kitchen, especially if displayed on the countertop or when hung on the wall near the cabinets. The beauty of having a cutting board made of wood is that it can meet any kitchen style.
Unlike the rectangular shape which was the only choice in the past, nowadays, you can choose from numerous shapes. Circle, oval, square, rectangular, with and without handles are some of the options you can pick from.
What Is the Best Wood for Cutting Boards?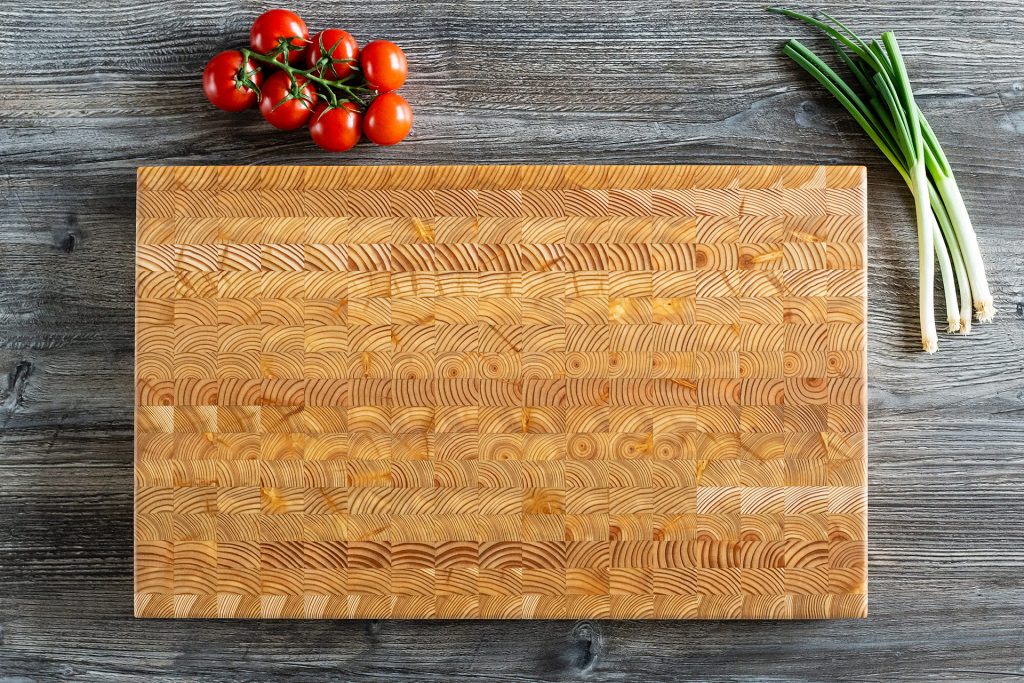 Maple
Although there are soft and hard maple wood types, it's said that both of these are great for making chopping wooden boards. The thing that makes hard maple the most preferred choice by manufacturers as well, is its durability, scratch and impact resistance. Hard maple is closed-grained hardwood that has smaller pores which makes it resistant to moisture, stains and bacteria. An important thing to know about boards made of maple is that this wood can shrink as humidity decreases, which is why you should condition it at least once in two months. You can do that with the help of mineral oil or a homemade mixture made of mineral oil and beeswax.
Acacia
Acacia is a natural wood that has gained a lot of popularity over the years because of its durability, longevity and weather resistance. It's a wood that grows mainly in Thailand, India, Vietnam and Indonesia, however, nowadays more than 1300 species of Acacia are grown in Australia, North and East America, Africa, Asia and Europe. Being fast-growing, affordable yet hard, Acacia has become a common choice for making chopping boards for both commercial and residential use.
Teak
Teak is another common choice for making kitchen boards because it's appealing and durable. However, when compared to the two aforementioned options, teak is a type of wood that won't act that well on scratches. It also has larger pores which means that bacteria, stains and moisture can easily get into its core. This means that frequent cleaning is essential in order to keep its shape. When compared to maple, teak shrinks less which means that you can condition it twice a year.
Walnut
Walnut is considered a soft closed-grain hardwood that won't dull knife blades which is the case with teak boards. Boards made of this wood are more prone to scratches and having medium to large pores makes them prone to bacteria, moisture and stains. Unlike the aforementioned types of wood that have a lighter brown-yellowish colour, walnut boards have rich chocolate colour that can hide any imperfections aka stains. This can be quite beneficial if you tend to cook food that can stain the board.