Caravan Accessories: Make the Most of Caravanning
Once a camper, always a camper; this is something we Aussies are famous for. Our love for nature is something that's in our genes, and we have the proof of this in the everlasting love-affair we have with opting for caravanning as the ideal holiday.
To this day, it's a trend, and not just with senior citizens, but people of all ages, more so since the global terror warnings have been on the rise, and caravans are becoming more affordable. Besides, it's the perfect opportunity to get to know our country better.
There's also the fact we get to have more comfort, carrying our homes on wheels with us, choosing the time we want to spend at a place; that's another reason that makes more people take up the caravanning trend – the freedom it brings. An important caravanning lesson to learn is it doesn't matter only the sort of caravan you purchase, but the caravan accessories too, if you want to make the most of the traveling experiences.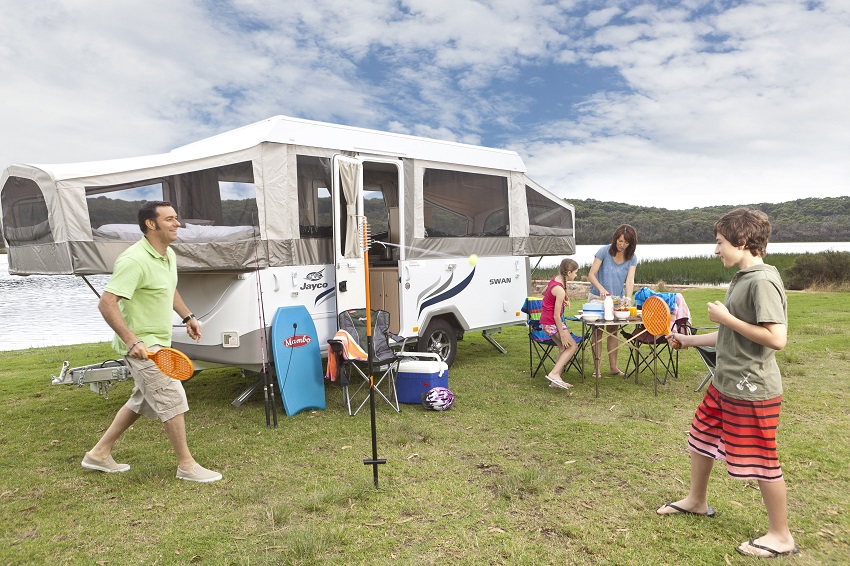 Sure, it all comes down to our preferences in terms of the amount of comfort we're looking for, but there are certain accessories that are considered basics. It's needless to say the first aid kit and toolkit are the priority, but there are others, in the likes of caravan steps that you should consider getting.
Caravan doors usually aren't leveled up with the pathways, so getting in and out of your home on wheels may be a burden, and a risk with accidents waiting to happen – nothing sturdy steps can't take care of.
Since we're not all minimalists, not have mastered the packing skills, taking more items than necessary can be a burden, yet when you get the peace of mind knowing you can store your belongings in the top vehicle luggage, secure them with tough racks and net, you got yourself a more spacious caravan interior. In other words, don't forget to include rack sacks and luggage nets in your essential caravan accessories.
When you want to extend your living area outdoors, you can do so with the help of awnings. Awnings make the ideal accessories because they also provide you with the much-needed shade, and shelter you from unexpected rains as you enjoy your morning breakfast outside.
Taking into account water and energy are among our bare necessities, you should consider acquiring the adequate roller containers, one for waste water, one for fresh water, as well as the leisure battery and generator enough to supply you with the amount of energy you need. If there's anything else you'd add to the list, feel free to share it with us in comments. Everyone could do with more caravanning tips!