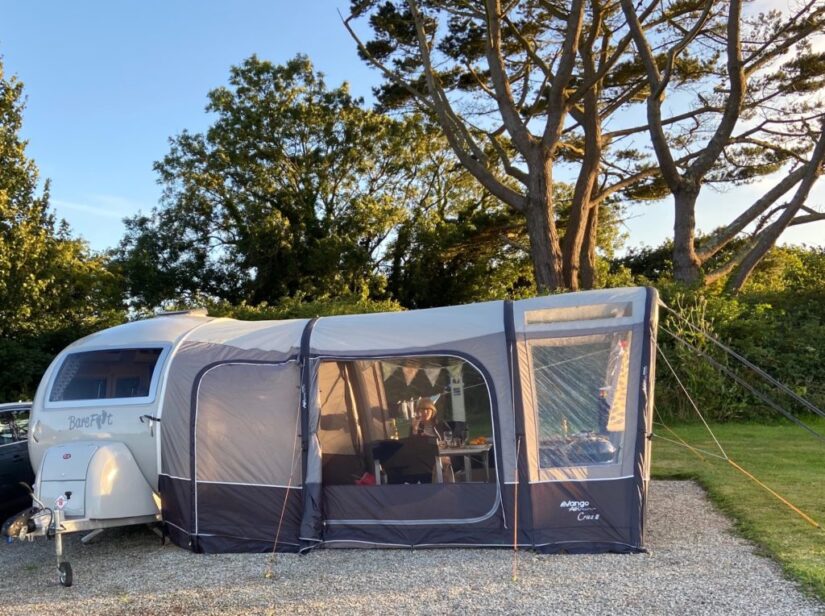 Caravan Awnings: An Essential Part Of Any Family Camping Trip
Travelling and camping are awesome. Your family and you in your caravan, driving around the countryside, witnessing all the beautiful nature Australia is blessed with makes for a marvellous experience. There is so much to see on our continent and the scenery can differ so much, even if it's just a few kilometres apart. Whenever you're going camping, you have to make sure you're well prepared, especially if it's a family trip. You pack all the necessities, the right tools, and all your gear to make sure your trip is a complete success.

While your camper is great for all your basic needs, what happens when you stop at a place and just want to relax outside for a while? There are some spots where you just can't find good shade and protection from the sun and that can be tricky. I'm sure you don't want to spend your time cooped up in your camper, which is why I'd like to introduce you to caravan awnings.
Providing portable shade plus privacy screen, a caravan awning is a great investment toward complete comfort while camping. Here are a few reasons why you should definitely add a quality-made caravan awning to your camping essentials list.
Shade
As I said, shade is not always easy to come by when travelling. Maybe you're in the desert or at the beach and trees are scarce, so having your very own shade provider is an excellent idea. It also allows you to move around freely and park your vehicle wherever you'd like, not where shade is available. Caravan awnings are made out of durable materials and offer excellent protection wherever you are. They are attached to your caravan and are then pulled down and tied to provide a nice, cool environment for you and your family to rest in without having to be cooped up inside.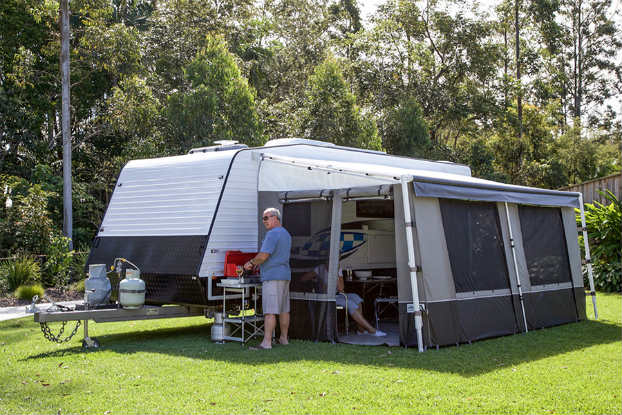 The great thing is that all of your necessities are right there by your side as your awning is attached to your vehicle, so you won't have to worry about anything other than enjoying yourselves. Aside from the sun, your awning will also protect you from rain and wind, so you can be sure your comfort levels won't be affected by the elements at all.
Privacy
Another great advantage of owning an awning is privacy! It will protect you from prying eyes at crowded campsites providing you with your very own personal space within the great outdoors. Caravan privacy screens come in different shapes and sizes, so you can choose the one that will suit you and your vehicle best. The perfect awning for privacy as well as shade is a caravan side awning. Easy to attach and secure to your vehicle, the side awning is easily stretched and pulled back into its container, so you can easily switch between covering and uncovering your space.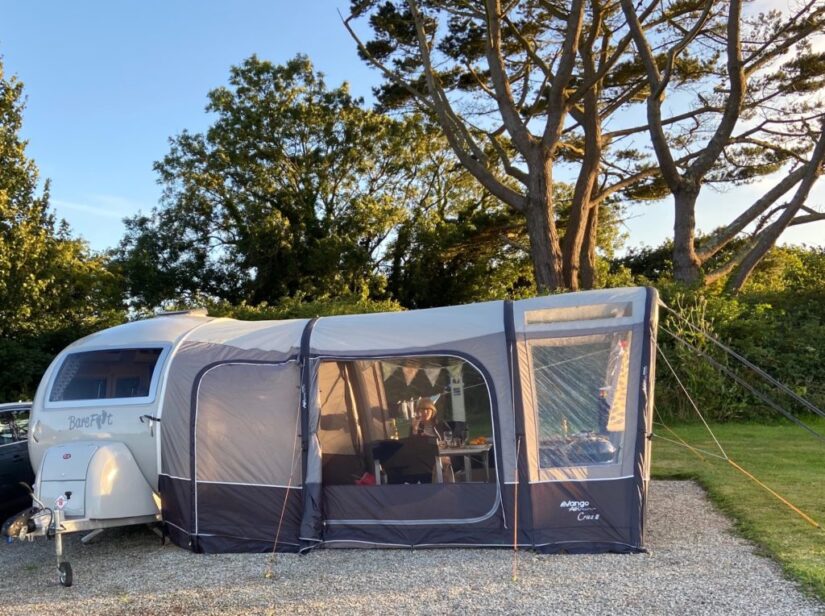 These awnings are made out of high-quality materials that aren't seethrough and will offer you complete privacy. They're generally well-made, providing reinforcement in spots like the edges, which can fray from extensive usage. There are also strong ropes included for tying your awning down and making sure your space stays covered for as long as you'd like, no matter if it's sunny, rainy, or windy.
Extending Your Space
By attaching an awning to your vehicle, you can control the space you will comfortably use and move in while outdoors. When you have your own shade with you, nothing can dictate where you can stay. Since your awning can be any length and size you'd like, you can easily cover an area as big as it would suit you and use it as a recreational space without a worry. This makes awnings great for a quick, refreshing stop while travelling from one place to another, as well as for long-term stays at one place, as your awning will act as an extension to your camper space, virtually serving as a sort of patio. What you do with the extra space is totally up to you.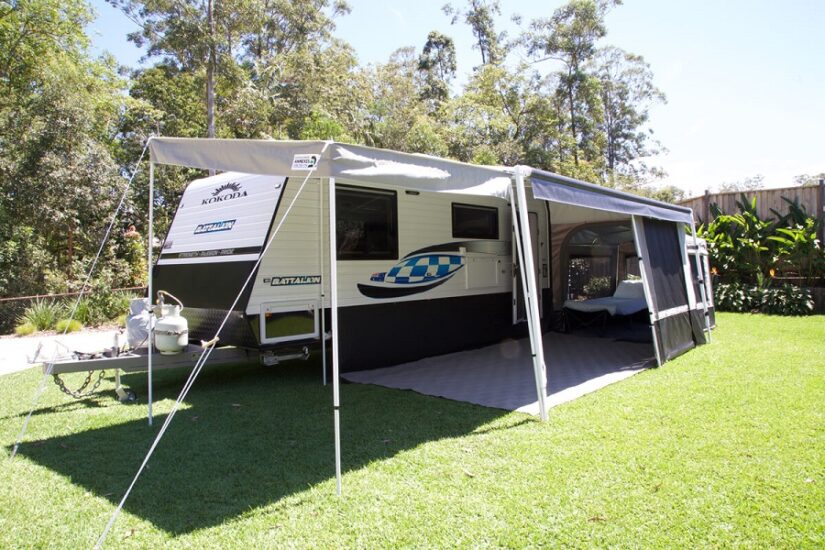 Whether you use it for cooking delicious meals for the family, relaxing, as a playing station for the kids or just a space to gather in and enjoy the scenery – it doesn't matter – awnings are very customisable, so you can control how high or low they are, making sure your space is as wide as you'd like and your coverage is complete.
To Conclude
By adding an awning to your list of essential camping gear you're setting yourself up for the best camping trip ever. Offering valuable shade and protection from both sun and rain, extending your living space, protecting you from nosy neighbours as well as wind and dust, an awning is definitely a great investment.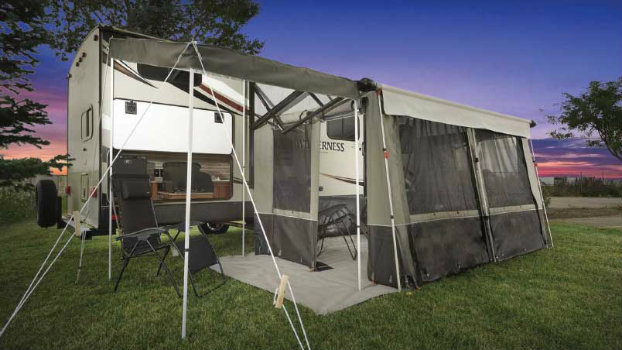 Just make sure you measure your vehicle so you know what kind of awning will be the perfect one for you. Always buy awnings from specialised stores that sell brand-name awnings, as those are the only ones you can take a word from regarding quality and durability.
Roll-up awnings aren't the only ones available, there are actually a lot of different models you can opt for. From one- or double-side awnings to complete tent-like covers, there is a model out there for everyone. Take a look at everything available carefully and make the best choice for you and your family.