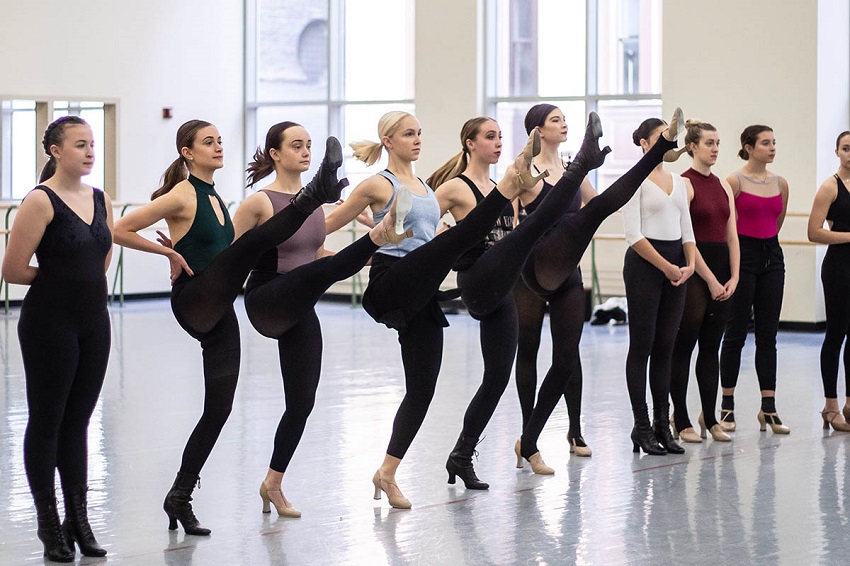 Character Shoes: Helping Dancers Bring Characters to Life
Whether you are a professional dancer or still a beginner, there are a few essentials and several accessories that every dancer should always have in their dance bag. However, when it comes to the shoes, there's no such thing as one type fits every tap. For each style of dance, there is a different type of shoes. Character shoes, for instance, are something that one would wear for character dance class, which is a stylised representation of national and traditional folk dances, and for Broadway style shows. If you belong to this group of performers, then you would probably have these in your dance bag among the other stuff you need for ballet character class. That being said, here are some things that make these shoes special.
What Are Character Shoes Used for
Character shoes are comfortable footwear usually worn by female ensemble members in a musical play (men usually wear standard leather or canvas footwear with low heal for character dancing). They give the right amount of support and flexibility needed for performing in musical play when dancers do a number of choreographic combinations like heel-clicks, stomps and other popular character dance steps. You can see these shoes in famous ballet shows such as "The Swan Lake", "The Sleeping Beauty", or "Don Quixote" where the story is told through dancing. Shoes of this type can be also used for jazz and tap dancing.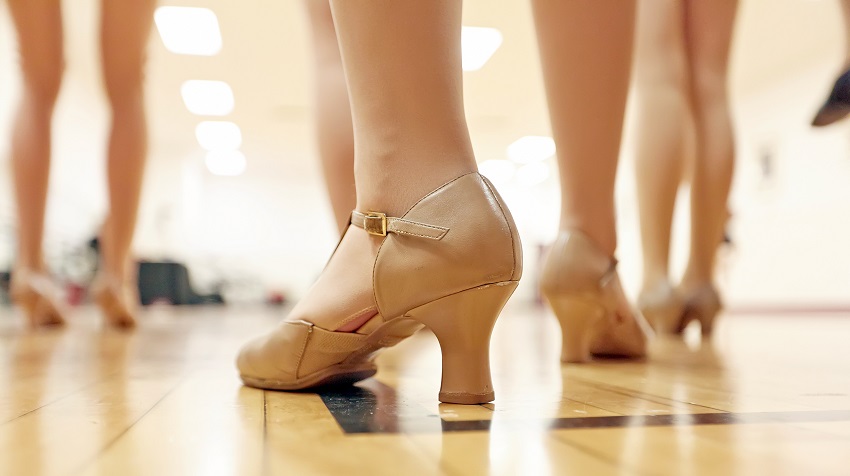 What to Look for in a Pair of Character Shoes
There are many physical and online stores that offer a wide range of character shoes, so you'll surely find something that works for you. These usually feature a heel of one or three inches in order to showcase the lines of the leg. The heel height can vary, so when it comes to choosing the shoe's heel height a few factors should be considered, among which your technique and training. A low one-inch heel can make the leg look short and they are generally worn by the youngest performers. Higher ones, on the other hand, can elongate the leg which gives a dramatic appearance to the dancer's movement but if they are too high, they can inhibit the performer's movement. Therefore most dances feel most comfortable wearing 2 to 2,5 inch heel.
These shoes usually feature a strap that keeps the shoe in place during the performance although it's not uncommon to find open styles. You might come across models with a T-strap or traditional single strap. They can both look elegant, so when it comes to this detail, it all comes down to your personal preference.
Another key feature is the leather sole of the shoe, which makes them perfect for standing, walking or dancing on the stage. Most of the time they come in two colours, black or nude so that they don't distract from the dancers' performance and body. Therefore it can be said that in a way stage shoes are the anonymous heroes of the musical theatre shows – they give the support and flexibility dancers need but don't demand the spotlight.
In order to find stage shoes that fit right for you, it's always a good idea to try them on and walk and twirl a bit. In case you decide to buy from an online store, make sure that it offers fitting assistance and free return shipping which will come very handy in case they don't fit well.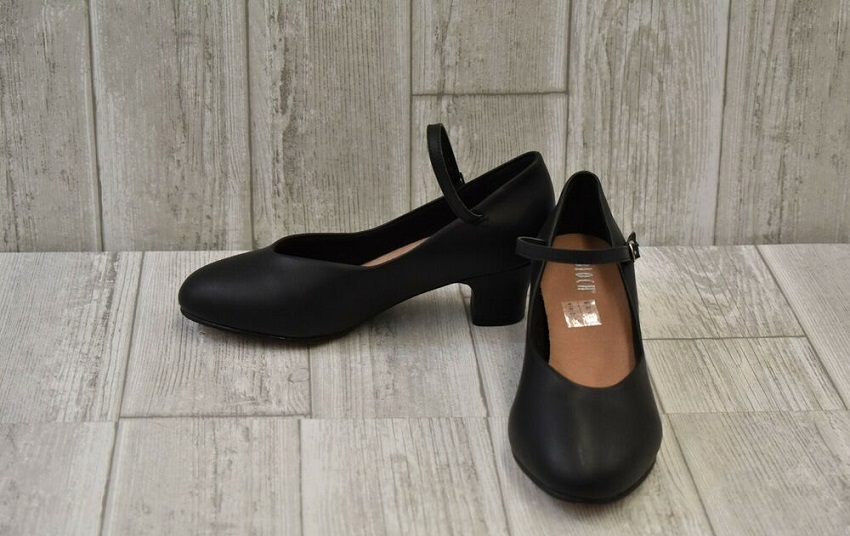 How to Clean Character Shoes
In order to make your dance shoes last and stay looking sharp, they need to be cared for properly. If they are made from leather, then make sure you polish them once a week. Use a damp cloth to remove all dirt, then use a thin layer of cream or wax polish to preserve and moisturise the leather. Since stage shoes can also come in canvas, the easiest way to clean these is to place them in a washing bag for shoes and wash them in the washing machine. Don't put canvas stage shoes in the dryer after washing as this could cause them to shrink.
Although at first sight, heeled character shoes may seem like a regular type of shoes, avoid wearing these on the street. Rough surfaces and dirt will wear them out quickly. Instead, carry them in a bag and put them on when you get to class.
In case you need your shoes repaired, before you drop them off at your local shoemaker, make sure you give them a call to be sure the shop is familiar with handling dance shoes.