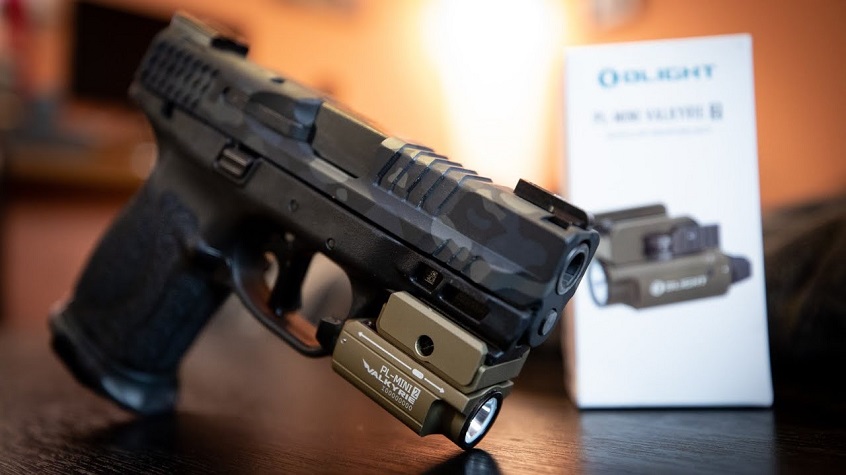 How to Choose the Right Switch Option for a Gun-Mounted Flashlight
A good flashlight is essential for any gun that is used in self-defense or law enforcement. It allows you to accurately identify all kinds of targets – from intruders to predators. It's important for the light to be mounted on the gun, as holding it occupies your support hand with a different task, which can affect the way you handle the weapon. However, when the flashlight is mounted on the gun, switching it on isn't always easy. For that reason, it's advisable to pick a switch that will allow you to quickly and easily turn on the light.
The switch options available for tactical torches are push button activation, tail-cap switch and remote pressure switch for flashlight. Each option has its advantages and works in various situations. In most cases, the right choice depends on personal preference. With that being said, here is a quick explanation on both systems and their features.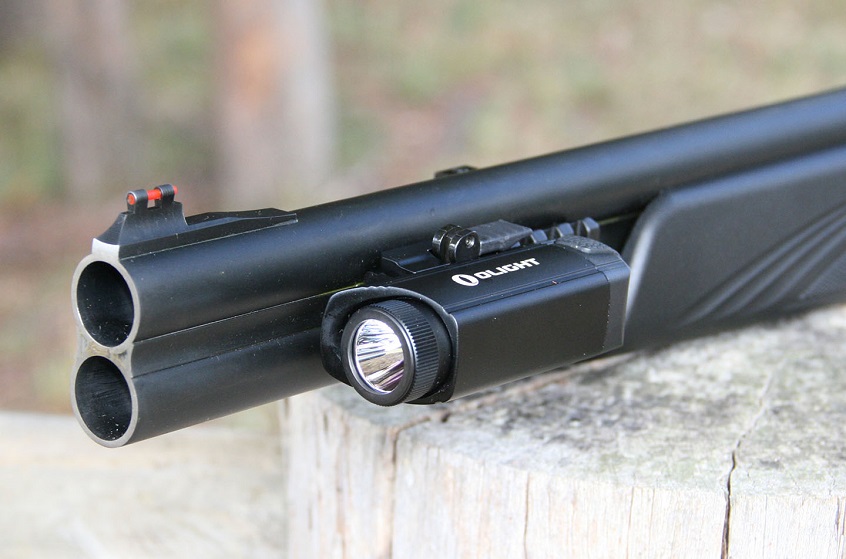 Remote Pressure Switch
A remote pressure switch can be mounted anywhere on the hand guard allowing you to control the light with great ease. Mounting the switch on the vertical foregrip, means that you'll need a good grip to activate it. On the other hand, mounting it on the rail allows you to activate the light easily with either hand if the task requires you to switch shoulders. A remote pressure switch for flashlight can come with a flat or coiled cable. Depending on how you want to adjust the switch to your equipment, you can choose a cable length between 20cm – 80cm.
When choosing a pressure switch for flashlight, it's important to consider the brand of the flashlight you're using. For instance, Olight's RM23 remote pressure switch is designed to only be used with their most recent gun lights – the M23, M2X-UT and M2XS-UT torches. Also, make sure that the remote switch is made from strong and reliable materials that can withstand all kinds of conditions.
Push Button Activation
Push button activation is another simple way to turn on gun-mounted lights. It involves no wires or switches, so it can keep the gun lightweight and low profile. However, push button activation isn't as versatile as remote pressure switches as it can only be efficiently paired with a 45 degree offset mount.
Tail-Cap Switch
The tail-cap switch is the main on/off switch on a tactical flashlight. There are two tail-cap switch designs – the single tail-cap and the split or dual tail-cap. If you choose a flashlight with a single tail-cap, make sure that it has an instant-on feature that requires only a slight touch to turn on. Dual tail-cap switches have a second switch that allows you to instantly access the strong setting on the flashlight, as opposed to having to push the button a second time when using a single tail-cap switch. If you're not satisfied with the tail-cap switch design on your flashlight, then you can consider a pressure switch or a push button activation.