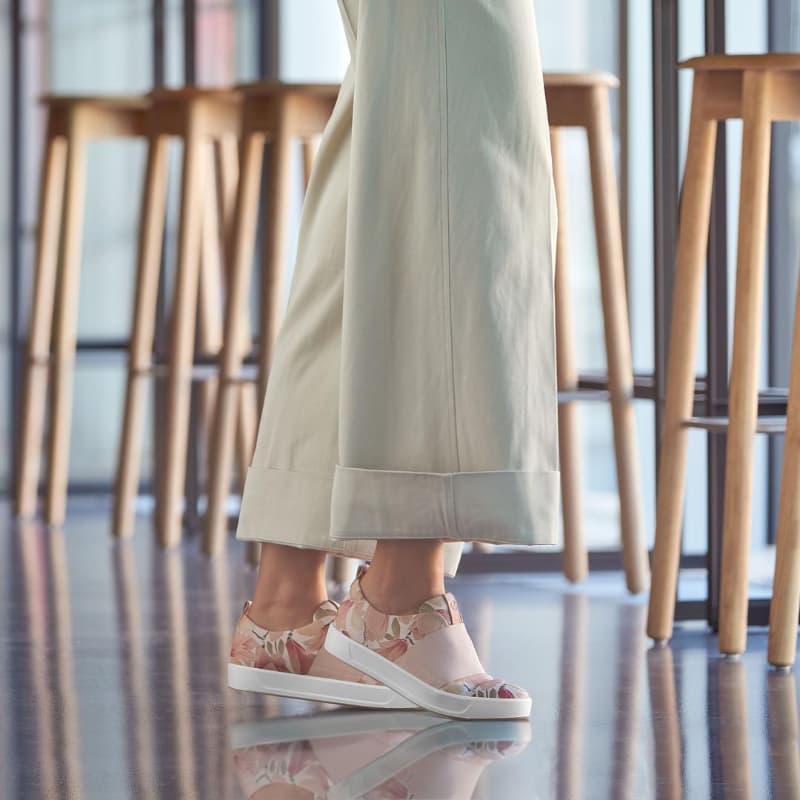 Comfort Shoes – the Secret to Keeping Your Feet Happy and Pain-Free
A good pair of shoes is crucial for making your feet happy and for helping you to stay in a good mood. And although sometimes the pair that you so love wearing isn't the comfiest one, you should not sacrifice comfort for the sake of style. Wearing uncomfortable shoes will create a range of foot problems such as bitters, gait issues, foot arch issues and similar. If you are looking to buy a new pair of shoes, don't just buy the first pair you like. Instead, consider the following.
Padded lining inside
This involves the material that's used on the inside of the shoes. Buying shoes that have enough padding around the ankle as well as on the top and the side of the foot is crucial to prevent the foot from rubbing without being constricting on the side of the feet. If you want to buy comfortable heels, look for ones that have padding around the toes and the heel.
The room inside the shoes
This is related to choosing the right size of shoes. When you're buying comfort shoes, make sure there is enough room to wiggle your toes. If you cannot move your toes at all, it means you are trying the wrong size and that the pair is too tight for you. Buying them would be a mistake as it will be painful for you to walk around in them. Remember, you want to feel comfortable in your footwear and not to suffer throughout the day feeling pain with every step you take.
Foam insole
Choosing comfort shoes with a well-padded surface for your feet means you will be able to enjoy hours of comfortable walking. For extra comfort, opt for shoes with a memory foam insole. The memory foam will mold to the shape of your feet making them feel great while also providing them with the needed support. Memory foam insoles are perfect for relieving pressure while also conforming to your every step.
Firm sole
The firmer the sole of the comfort shoe, the more stability it will offer. For example, a rubber sole that is minimum 1-2cm thick will provide great padding between the hard surface and your feet. However, everyone's feet are unique which means not all shoes offer the same level of comfort. Try finding a pair that fits your specific type of foot and makes your everyday walking like you're stepping on clouds.
Styles
As for the style, comfortable shoes can be found in a variety of styles and they can be worn on different occasions. You're going to want to have a few different pairs to cover both work and personal life. Flat shoes are the preferred option of many as they enable equal distribution of your body weight across your feet which leads to more comfortable walking without pain.