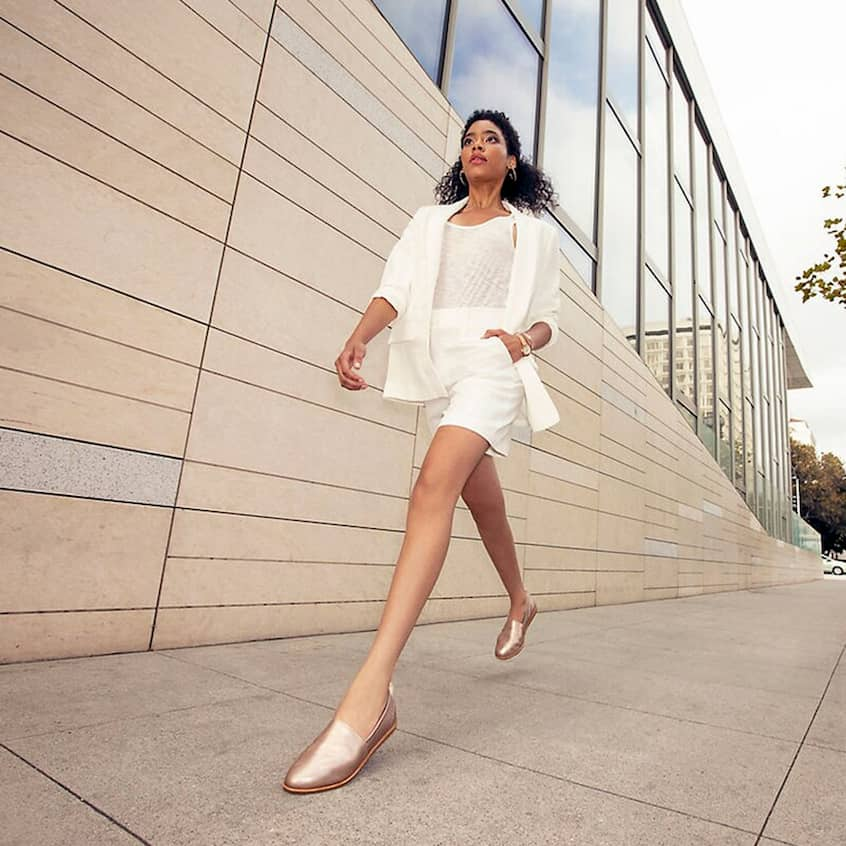 Convenience Meets Comfort: How to Choose the Right Women's Slip-On Shoes
On some of those hectic mornings when the plants need watering, the cat needs attention and the kids are fighting, I just don't have time to comb my hair let alone deal with shoelaces. I can't remember how many times I've walked out the door in my slippers. Well, on those days, there's one type of shoes I can spare the time to put on – slip on shoes.
Slip on models eliminate those features that make putting on shoes an extra chore on your already packed to-do list. No laces, no zippers, no straps. You just slide your feet into the shoes and you're good to go. And you don't even need to bend down to put them on. I can slide into my slip ons at the same time as I'm putting on my coat. And for a busy mum getting to save a few seconds here and there sure adds up at the end of the day.
But regardless of your schedule, every woman should own some go-to slip on shoes for those days when she wants to take it easy. Plus, slip on designs are often great for pairing with a variety of outfits from everyday jeans to airy summer dresses and business-casual wear. But while slip on shoes are super convenient, not all of them are necessarily comfortable. And what good is a pair of shoes if you don't feel good walking in them, right? If you want to get yourself a pair of women's slip on shoes that are as comfortable and supportive as they are convenient, here are some factors to consider.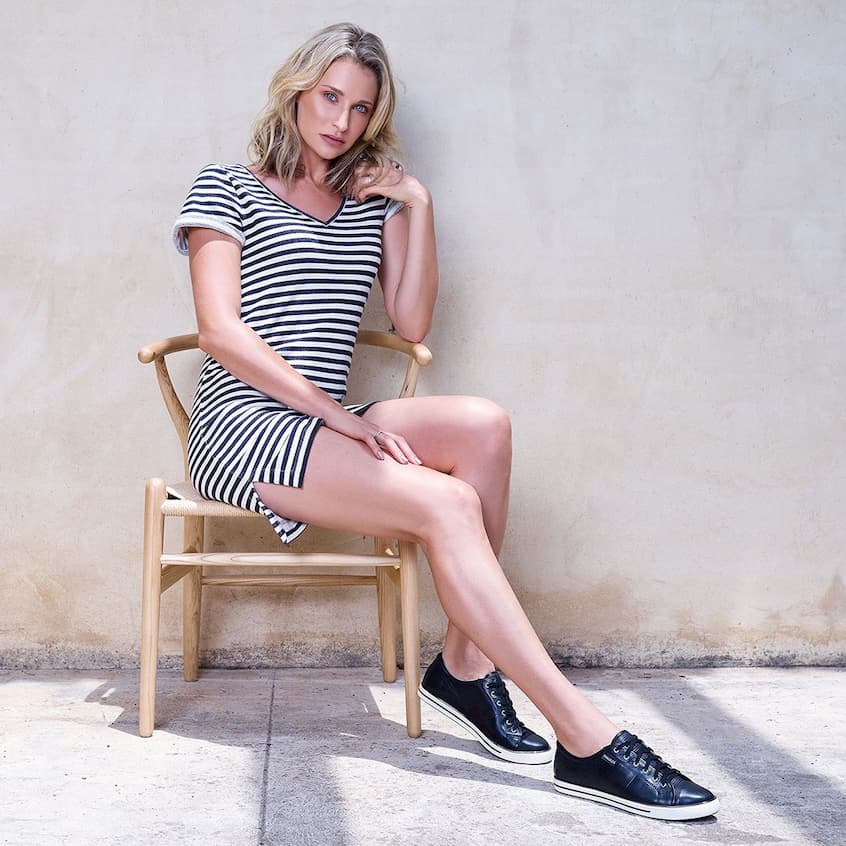 Look for Cushioning & Support
Regardless if you sit on an office chair or move around town, your feet can take quite a beating as they support your body the whole day. Give your feet a break with the help of shoes that offer proper support and cushioning. A great tip is to look for shoes that have solid rubber outsoles to reduce the impact the feet receive from the floor. Also, make sure that their inside is lined with insoles made of orthopedic materials such as memory foam which can provide exceptional cushioning and adapt to your feet's shape.
Opt for High-Quality Leather
Shoe uppers can be made out of a variety of materials ranging from cheap plastic to full-grain leather. Avoid low-quality materials such as plastic, thin suede and artificial leather. Not only do these materials easily damage and lose their colour which can make the shoes look unappealing even though they're relatively new – but they will also cause discomfort. Especially in the case of women's slip on shoes. They're hard and they rub against the skin, which leads to blisters and sores. On the other hand, materials that adapt to the shape of the feet easily – such as full-grain leather, can keep you more comfortable. Full-grain leather also preserves its immaculate look longer and has a rich, textured finish that will guarantee your shoes always look stylish.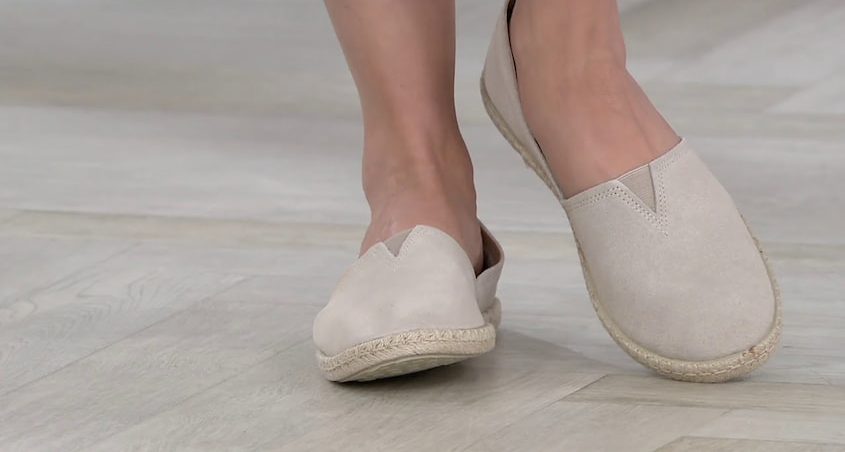 The Shape of the Toe Box
In order to be comfortable, the slip ons need to fit you right, and that doesn't only mean in size. It's important that you consider how the front of the shoe is shaped as well. Some slip ons, like ballerinas, tend to have a narrow and pointy front that compresses your toes together. These kinds of shoes can feel too tight and prevent your feet from breathing, and cause painful blisters, and conditions like bunions or even a neuroma if you spend a lot of time standing.
Do You Use Orthotics?
People that use orthotics worry that their aids won't be able to fit in shoes with a slip on design. Or if they do fit, they're often visible. While this might be the case with regular shoe designs, there are some comfort footwear slip on models that are built to discreetly fit orthotic aids. Many popular comfort footwear manufacturer, such as Vionic, ECCO, Revere and Arcopedico, have special lines of stylish orthotic slip on shoes for women. These shoes come with removable insoles that you can take out and replace with your orthotics. Plus, they often have stylish designs, so you can look your best and support the health of your feet at the same time.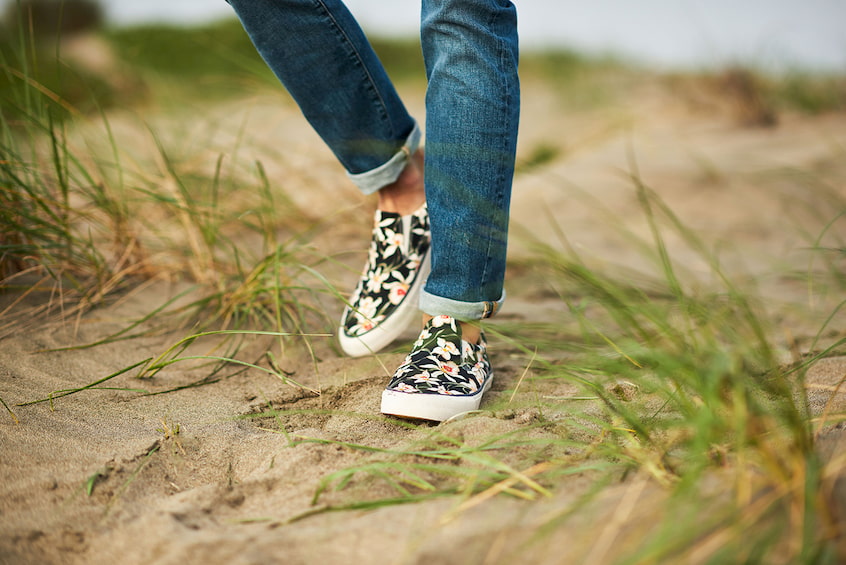 How to Wear Slip On Shoes
So, now that you've got yourself a gorgeous and comfy pair of slip ons, you probably think of ways you can show them off. If you went with a simple and elegant design, you will probably get away with wearing them with all your outfits. Well, perhaps not with trainers, but you get where I'm going. But do you wear socks with slip on shoes?
This is often a personal choice. Some feel uncomfortable wearing shoes without socks, and others don't mind. But if you do have to wear socks, models that are "invisible" are the safest choice. In other words, opt for sheer nylon socks or the so-called no show socks. If you want to experiment, you can try regular socks too. But be careful to style them right.