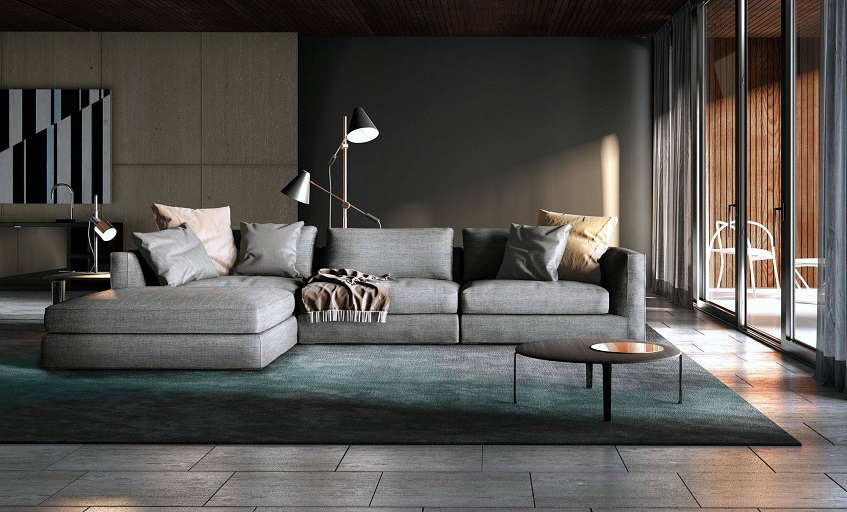 Cosmopolitan Living – What Defines Modern Urban Decor?
Ideal for sophisticated city dwellers, urban modern design is the perfect choice for cosmopolitan living. Including aspects of contemporary, industrial and modern influences, this style is a marvel on its own. Always on-trend, thanks to its focus on comfort and glamour, it also makes for a savvy way to create your own oasis in the city. This decor is also a great choice for an industrial loft or a modern apartment overlooking the rooftops of the city. Think airy and light spaces that adopt architectural drama through visionary furnishings and sumptuous decor. To better illustrate our take on urban modern decor style, we have created a comprehensive guide that breaks down its main points.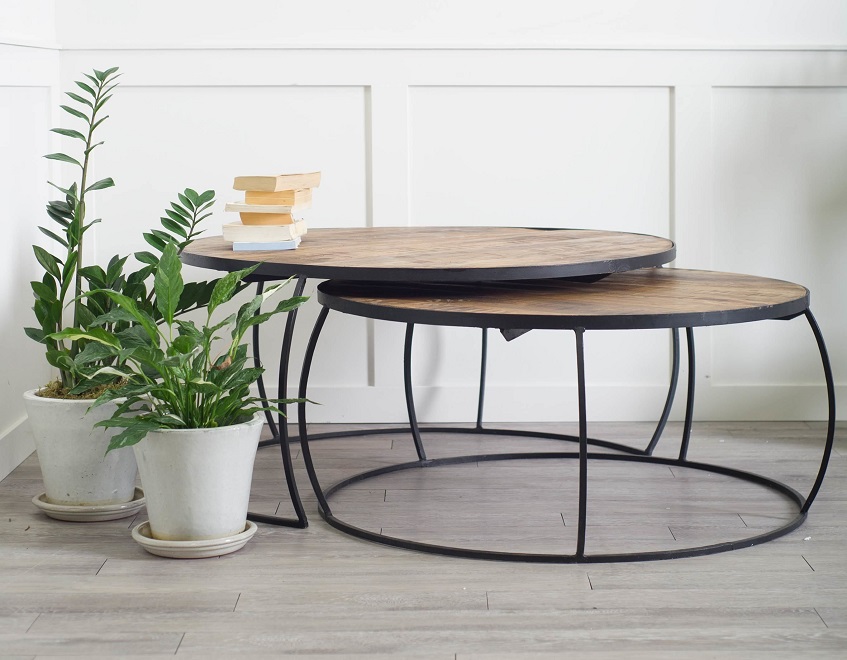 Soft furnishings
No urban living room or bedroom is ever complete without comfortable modern urban furniture that will add character to the room. You can achieve this style by placing rugs made of natural materials in warm tones over grey, white or wood flooring. Complete the look and comfort of your sofa with natural-colored throw pillows in cream, brown or grey. Add some extras into the room such as side chairs and petite stools in deep tones like blue and green to add more vibrant colors into your space and a touch of luxury. Metallic tones will make the room feel more sophisticated, thus you can consider furniture pieces with bronze or gold elements or you can opt for mirrors in this style for the ultimate modern touch.
Soften it up
Urban modern design is a mix of industrial and contemporary but not so decidedly industrial or aggressive as a completely ultra-modern. It has a softer side like quality designed modern urban furniture pieces in warmer tones. This style equally focuses on both design and comfort. It is ideal for creating a cosmopolitan but warm and inviting space with the help of details such as rugs and pillows. This will help you create a home that is bold, unique and more playful.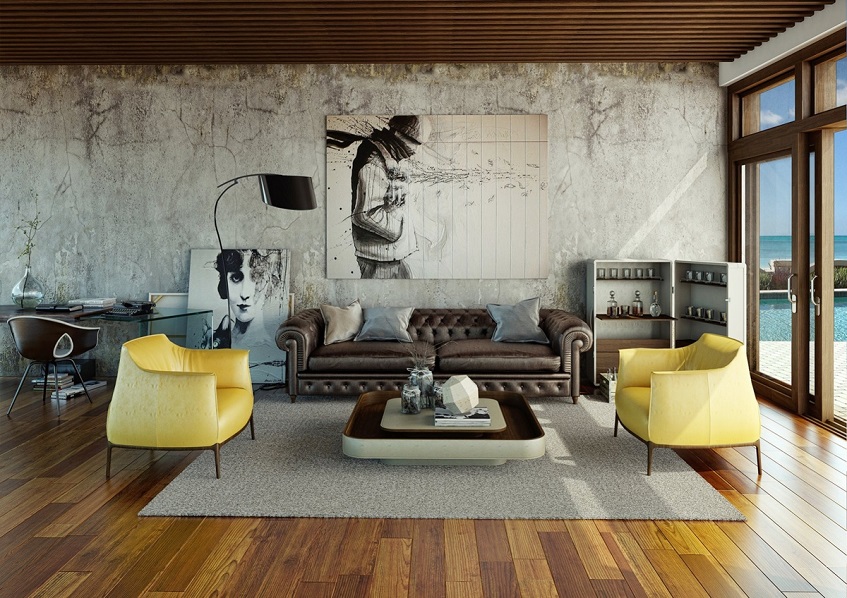 Calming tones
This home decor style is all about creating a soothing living space that is gorgeously decorated with a sense of charm for your everyday life. By using warm tones and neutrals it makes any space more inviting and homey. For example, you can paint one of the walls in the room in either a neutral or a more vivid color. Then, you can adorn it with some cool pieces of artwork to add interest to your space. This will avoid creating a look that might otherwise feel and look overly industrial. This design is completely modern but the neutral tones are the once that make it cozier.
Play with scale
Modern urban decor gives plenty of possibilities for mixing and experimenting with different elements and that's what makes it one of the most interesting home decor styles. For example, playing with items in different sizes is an easy and quick way to bring interesting elements without having to use a ton of different, inappropriate notes. You can introduce oversized furniture pieces and pair them with good lighting or art to create a perfect scale contrast.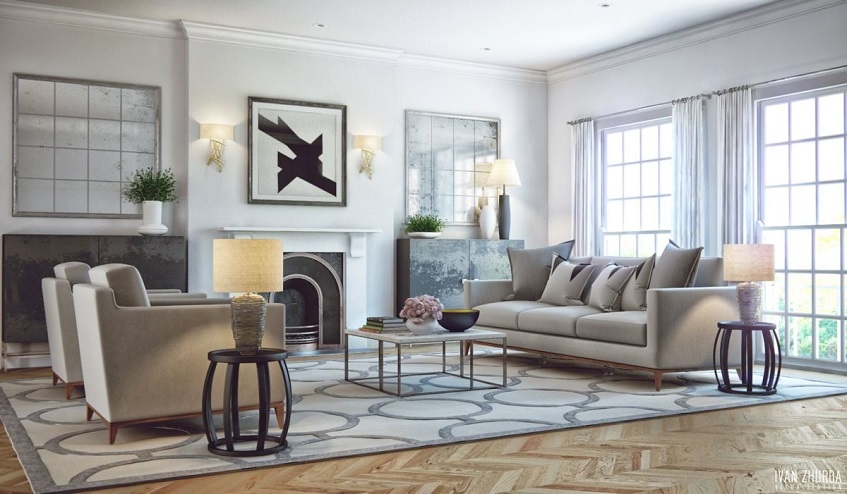 Accessories
To keep your living space light and vibrant, you can consider including plants and botanicals. This is a perfect way to add a touch of nature to your modern urban decor. Also, this is an easy and affordable way to bring some colour into your space if you haven't done it yet. Accessories play an important role in the overall design but it is important to keep them at a minimum and not overdo it. The urban style boasts charm and personality in small doses, so make sure you keep everything at a normal level. The decorative pieces should be purposeful and functional – a beautiful addition that will complement the interior design style.
Subtle continuity
The point here is not to create rooms that will all look the same, insted, they should differ from one another but still have some level of continuity so that you design a cohesive home. The best way to achieve this is to use a common colour in each room that will tie them all together. This could be the colour of the walls, the hue of your modern urban furniture or it can come through some fabric and decoration elements. If the matching colour is too much for you, then another way is to choose the same texture or pattern.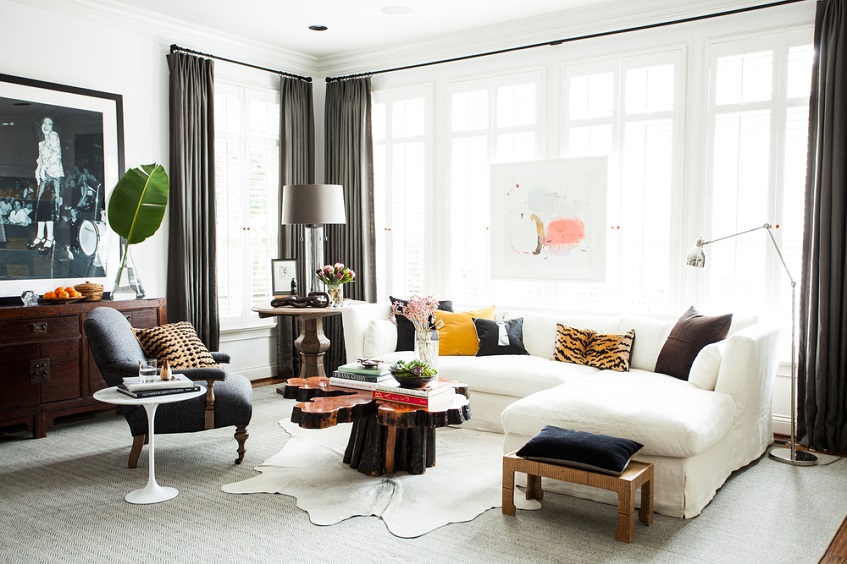 Create a statement
Making a statement is a key element in creating an urban modern style design. This means that you should make sure that each room in your home has at least one piece that will be a focal point. It can be an intriguing light fixture or a furniture piece in a vibrant colour or a bold pattern. You want that piece to be the talking point in the room, thus you can also go with a beautiful pair of curtains, a ceiling window, a stunning piece of art or some amazing vintage piece full of character.