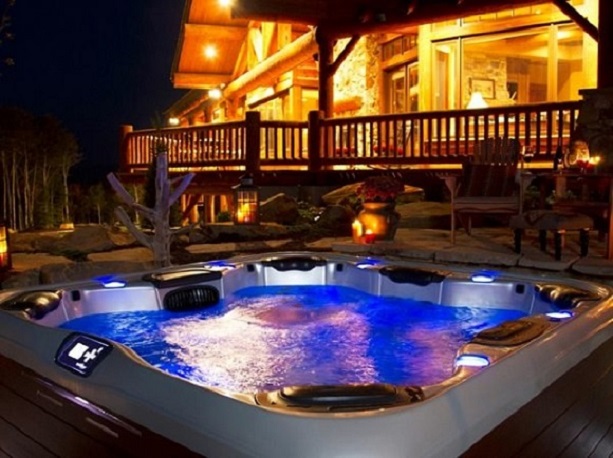 Tips for Creating a Luxury Indoor Spa in the Comfort of Your Home
Most of us have a busy and stressful lifestyle which is often one of the main reasons why we're tempted to go away for a relaxing spa weekend. But the truth of the matter is, we barely even have time for that. Here's a thought – what if you could recreate that spa experience in your home? Yes, it is very much possible. All you'd need to do is buy a hot tub. Hot tubs are the best way to unwind after a long day, boost your mood and overall health. But where do you begin?
Choose the Perfect Spa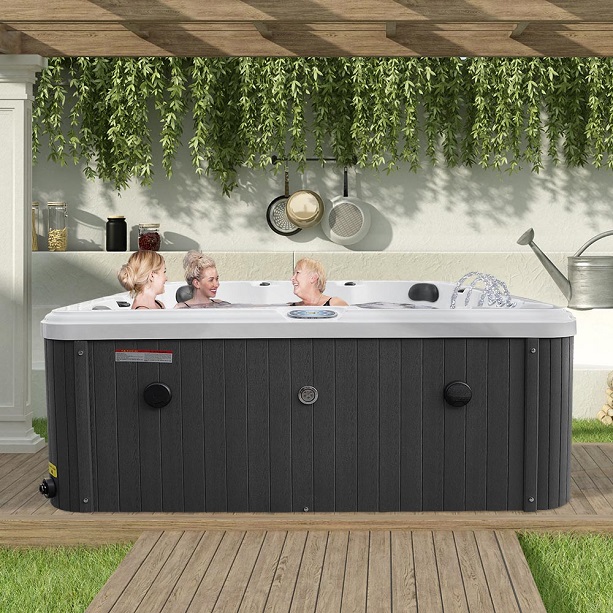 Choosing and installing a hot tub may not be easy but it's definitely worth it. From basic features to more technical specifications, there are quite a few things to consider when buying a home spa. One of the first things to decide is the number of seats. Home spas are available in different sizes, starting from two-seaters, 5 seater hot tub models and larger ones. So, consider how many people will use it at once and decide on the perfect size for you. Generally, if you plan on using it on your own, you can get away with a small model. However, if you have a family, chances are everyone will want to get in the tub and hang out. In this case, a 5 seater hot tub is your best bet.
Consider Your Space
While you might really need a 5 person hot tub, but do you have the space for it inside your home? Before opting for a certain model, consider where you'd install it and whether there is enough space for it. If space and budget are not an issue, you can create a separate spa room which you can decorate in a way that oozes serenity and calmness. Wood is a great element that adds warmth to space and a cozy visual appeal. You can also place a couple of scented candles around the room to set the mood for a refreshing dip.
If you don't have enough space to dedicate an entire room to your hot tub, you can install it in your bathroom. Installing a spa unit indoors has its own set of advantages. It is much easier to maintain it and you can enjoy dipping in it even on the coldest winter days. Consider the orientation and placement of the hot tub along with the available space you have. It's better to have a bit smaller unit that offers the perfect view instead of having a huge model and staring at a blank wall.
Spa Lighting and Colour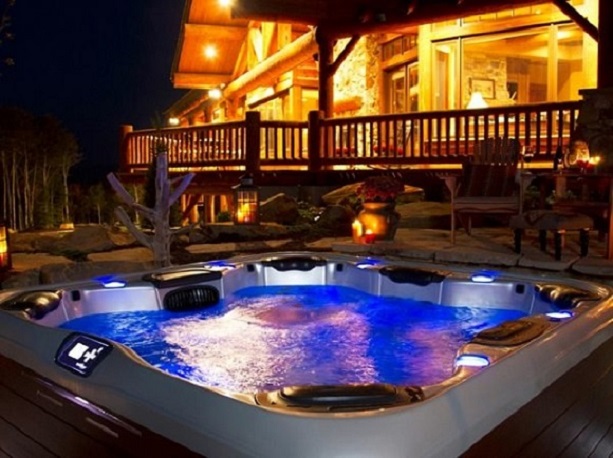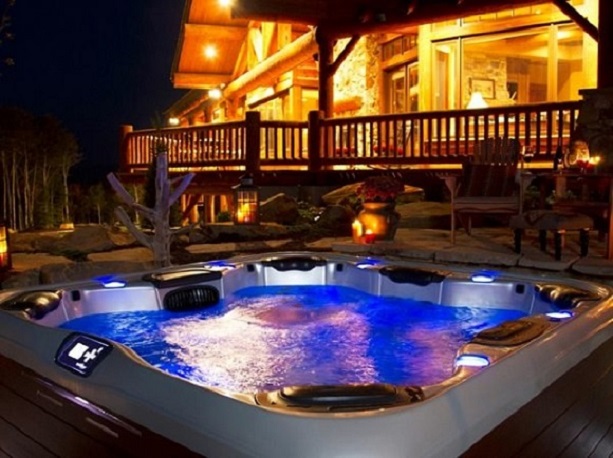 Lighting and colour are important to get the relaxing effect you want. If someone in your home suffers from the seasonal affective disorder, light therapy may help relieve symptoms. In case you want to install the spa in your basement, make sure there is plenty of light entering the space. You can add skylights or windows to boost natural light. Colour also plays an important role in the entire ambience and can affect your mood and well-being. For example, white is perceived to represent innocence and purity. Choose relaxing colours like tones of green and blue for your spa surrounding to create a more relaxing atmosphere.
Pick a Theme for Your Tub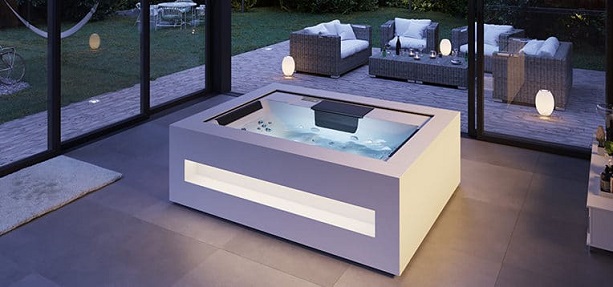 This refers more to the space around the spa tub rather than the hot tub itself. While traditional bathrooms and spas usually feature models that have as few frills as possible, a sleek and contemporary space could greatly benefit from a stylish jacuzzi that matches the vibe and style of the room. You can choose a theme that suits your space best to create an enjoyable and thrilling experience. Your hot tub is just one part of the revitalizing dip, what actually defines the mood is the ambience around it.
Sizing up the task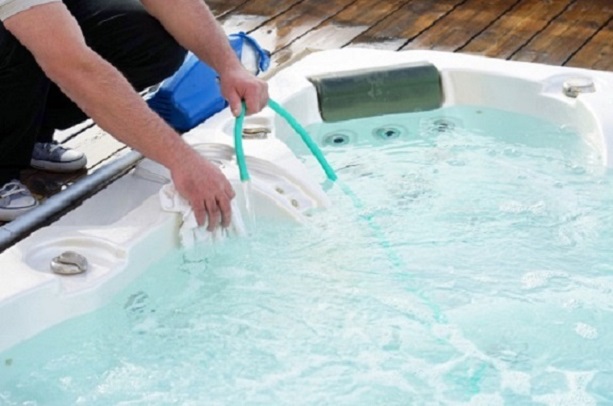 Before buying, make sure you shop around and research the product you're interested in. The comfort level of the hot tub is different for different people and it often depends on the height of the user. So, if you have a chance, sit in the hot tub for a few minutes to see how it feels. Also, when full, hot tubs can weigh quite a lot, so make sure your floor can support it.
Modern hot tubs are equipped with various features including hot water jets, whirlpools, pressure point treatments and more. Aside from comfort, another deciding factor is its aesthetics. Docking systems and LED lights will definitely enhance your hot tub experience. And if you were wondering are hot tubs hard to maintain, you'll be happy to know that besides regularly cleaning their filter, shell and water, there's not much else to do. In case you've installed it outside, make sure you keep it covered when not in use. Wondering what to use to clean a hot tub? You can use a non-abrasive cleaner and a nylon scrubber or a soft rag to remove dirt. For the minor surfaces, use baking soda.