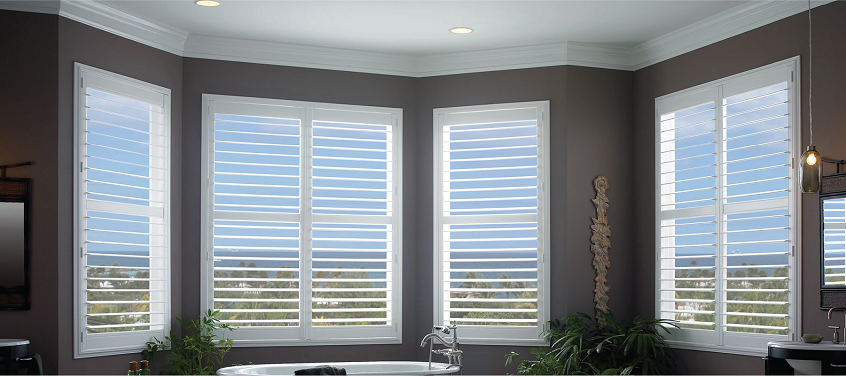 Double Window Blinds: Because Your Home Deserves the Best of Both Worlds
One of the advantages of living in the 21st century is the fact that we are spoiled by choice and variety in all aspects of life. While having more than your heart desires is far from a bad thing, it can make it difficult to make up your mind when it comes to everyday decisions. And everyone who has been shopping for a window treatment at least once in their life knows the feeling of being torn between choices.
Being an important piece of the décor puzzle, blinds today come in an endless array of designs – from Venetians and Romans, to honeycombs and roller blinds – just to name a few. All of these designs have their own benefits and downsides, which makes settling for a single one a tough thing to do. Should you sacrifice light for more privacy, or let the sunshine in (together with your neighbours' prying eyes)? This was usually the greatest dilemma homeowners faced. But not any more! There's a new option in the mix – double window blinds.
The clever design of double window blinds allows homeowners to have two different coverings on the very same window. Actually, double window blinds are a type of roller blind that consist of two different materials. One is a blackout fabric that prevents any light from getting in and also preserves your privacy, and the other is a translucent fabric that lets in a comfortable amount of sunlight. This way, you get to have the best of both worlds!
Additionally, you can also choose a fabric that comes with UV protection which will ensure your interior and expensive furnishings stay protected from the harmful UV rays. When you have both blinds down, your windows get double the insulation, increasing your home's energy efficiency which simultaneously decreases your electricity bills.
While the multi-purpose design of double window blinds is certainly a selling point, there are also other advantages to them. Style wise, these blinds are unobtrusive and adaptive, being able to fit in all kinds of interior décor schemes – from traditional to modern, and from residential to professional. Because of their soft design, dual roller blinds can also be paired with curtains without your windows looking overcrowded.
If you are worried that double blinds also need double the maintenance, I have some good news for you! All you need to do to keep your blinds in mint condition is wipe them with a clean damp cloth and some mild detergent from time to time. They aren't much difficult to operate either, once you get the hang of it. They can be worked by a chain, a spring, or can be completely mechanised.