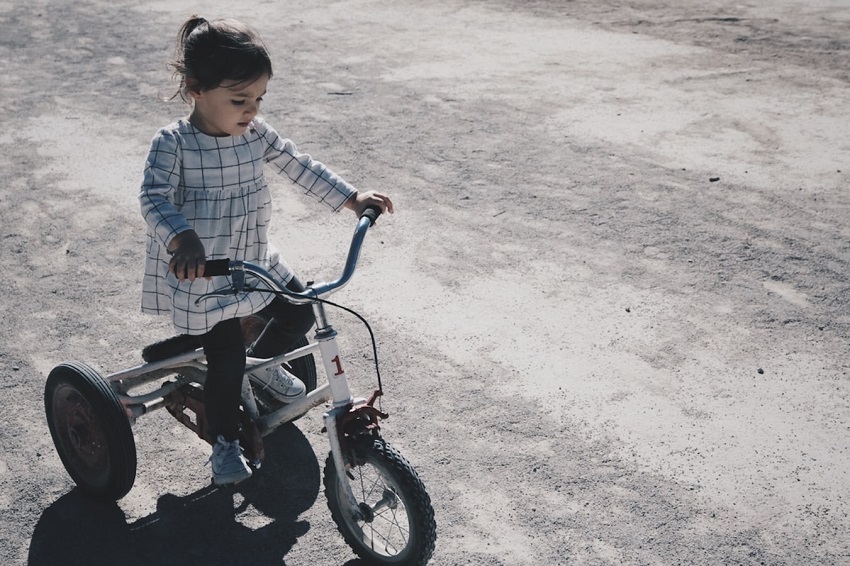 How to Dress Your Little One for a Vintage-Inspired Photoshoot
If there's a stage in parenthood that goes by the fastest, it's the baby stage. Although taking care for a baby can be hectic and confusing, it's also one of the most magical times in life – and oh, so short. That's why parents like to capture those precious moments with cute photos that they can proudly showcase on their walls and mantels.
Whether you will be the one taking the pictures or plan to hire a professional, the key to the cutest baby photos is having a theme. This can be anything – from nature to animals, superheroes or anything else that's equally creative and sweet. That being said, one of the most popular themes for baby photos is vintage. After all, there's nothing cuter than a baby dressed in retro fashion, am I right? So, if you've decided to have a vintage-inspired baby photoshoot, here are some tips on how to dress your little on the right way.
Pick a Decade
Vintage is a broad term, so when choosing vintage baby clothes to create an outfit, you need to make sure that all the pieces suit the same decade. For instance, in the 1910s -1920s, the popular fashion for little girls consisted of drop waist or slip dresses featuring a large belt with a bow in the back. On the other hand, little boys at that time used to wear overalls, knickers, button-down shirts and cap hats. Little bow ties were popular accessories too.
If you want to create a 1930s – 1940s inspired look for a little girl, consider a simple A-line dress decorated with small floral prints. On the other hand, if it's a boy we're talking about, opt for an outfit consisting of floor-length pants and button-down shirts.
Little girls' fashion in the 1950s used to draw inspiration from adult fashion. So, at the time, little girls would be dressed in something similar to their moms, usually a dress with a big circle skirt. In addition to adult-inspired dresses, outfits that combined poodle skirts and cardigan sweaters were also a popular trend for little girls. Boys' fashion also heavily mirrored the trends for grown-ups and overalls, dark blue jeans and plaid shirts being a favorite choice for toddlers. In this period, western-style clothes were also very popular for little boys and girls.
In the 1960's nothing changed much for boys' clothes, however, the shift style became increasingly popular for little girls dresses.
Use a Retro Colour Palette
You can instantly recognize retro furniture by its colours alone. And the same goes for clothes. Most vintage styles featured a mix of bold and lively colours and neutrals. For instance, pairing a colour like orange, avocado green or mustard yellow and brown was a classic midcentury modern combination as it was vibrant and earthy at the same time. Outfits made up of pieces in teal, brown and white can convey a rich, preppy look when done the right way.
You can consider an outfit made up of pieces in the most popular colours in the 1950's as a way to capture the spirit of that whole generation. And just like today, different colours were popular in different seasons back then too. So, make sure you pick a palette that corresponds with the season if you're having your baby's photoshoot outdoors.
Don't Forget – Comfort Comes First
Make sure the baby feels comfortable in the clothes that he/she wears and will stay calm and happy so the photographer can capture that sweet smiling face. Opt for vintage clothes made of breathable and soft fabrics that won't irritate the baby's delicate skin. Considering this, a cotton or bamboo blend is a great choice when it comes to baby clothes.
On the other hand, if you opt for knitwear, which was very popular back in the days, go for something like cashmere or merino wool which won't feel itchy. The clothes should also fit the little one right, without being too constricting or too loose. You also want to check whether there are any elastic bands that are too tight and may cut off circulation.
And once you've picked out a cute vintage outfit for your little one, you should be set for the entire photoshoot. While it may be fun to look at photos with different outfits and settings, the frequent costume changes can stress out a small baby. So, try to keep it as simple as possible and only consider a change of clothes in the event of a mishap, like for instance a spill on the shirt or a leaking diaper.
Where to Find Vintage Baby Clothes
You may be lucky enough and find some cute vintage clothes in your family's heirloom collection, however, there is a high chance that they come with holes or faded colours and won't look as good on the photos. That being said, if you want to have the perfect vintage-inspired photoshoot for your little angel, you will need to purchase some brand new retro-style clothes.
But where can you find ones in 2020? Here's some good news, there are some Australian kids clothing brands that are inspired by retro fashion. The Lane & Co is one the most popular online stores offering a collection of three Australian clothing brands designing unique vintage-inspired kids fashion – Chasing Oso, Lacey Lane, and My Brother John. You can also try browsing online services like Amazon for a wider range of vintage style kids clothes.