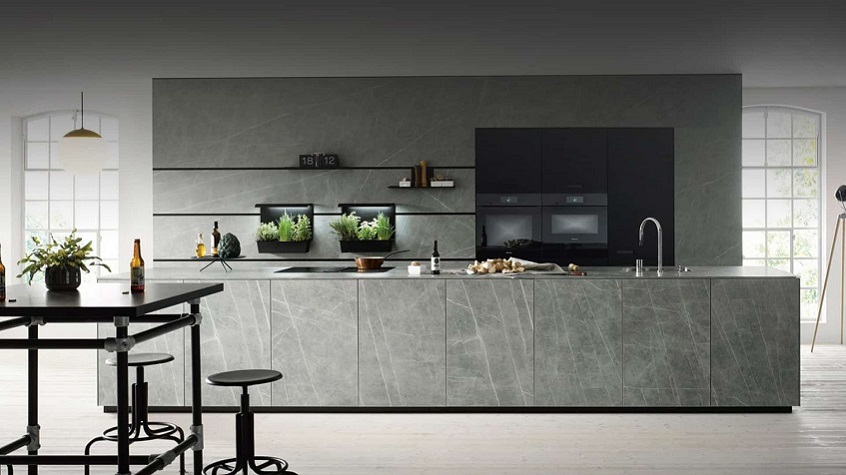 Easy and Modern Ways to Adorn your Kitchen
Who says that kitchens are designed only for cooking, eating and nothing more?! Nowadays, more than ever, they can also function as a place where people can entertain, read magazines or have family reunions. In other words, the kitchen is the heart of the home which is why one should not neglect it. That being said, precisely due to its high traffic nature, the kitchen should remain as simple as possible by following the 'less is more' rule. Apart from freeing up a lot of space, this way the kitchen is sure to look more inviting instead of chaotic, so here are a few ways you can pull off getting the best off both worlds – simplicity and style.
Give a New Look to Your Open Shelves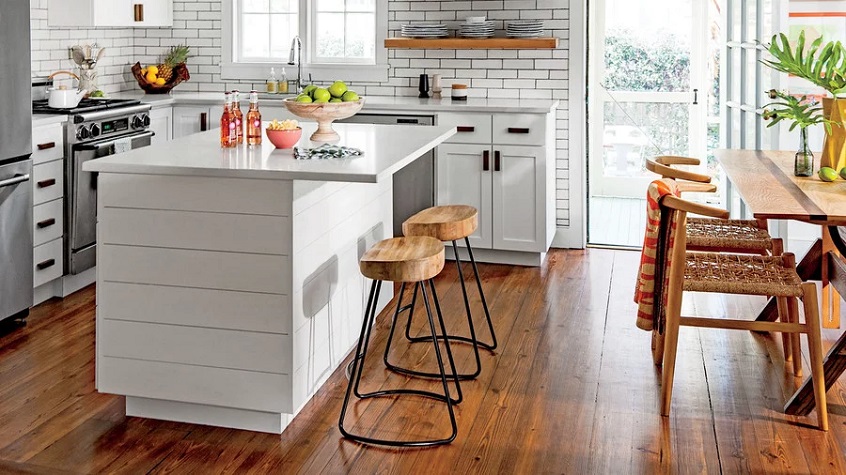 Today's kitchens are all about being practical and stylish, which is why the use of open shelves is quite common these days. Their main purpose is simple – to help a person display things but in order to make it all stylish and eye-catching, one should arrange and organise it the right way. Instead of piling them up with souvenirs, you can use the lower shelves for keeping food ingredients in some appealing containers and jars. Colourful cookbooks can also find a place on these shelves along with some of the everyday breakfast ingredients like oatmeal, biscuits, cereal, etc. Simply place them in eye-catching containers and let their beauty and colours break up the dullness in the kitchen.
Add Some Greenery
Apart from placing pots with indoor flowers in the kitchen, you can also take advantage of having your own fresh herbs within reach. They will not only add the needed freshness in the kitchen, but will also spread an incredibly pleasant smell. Herbs are like magical dust that helps meals become tastier and nowadays, horticulturists claim that growing them in a pot is extremely easy. No matter the type of herbs  one wants to grow, the idea is to have the right container. Out of all planters available on the market, horticulturists claim that the self-watering ones are most ideal choice for this and for any other type of plant growing.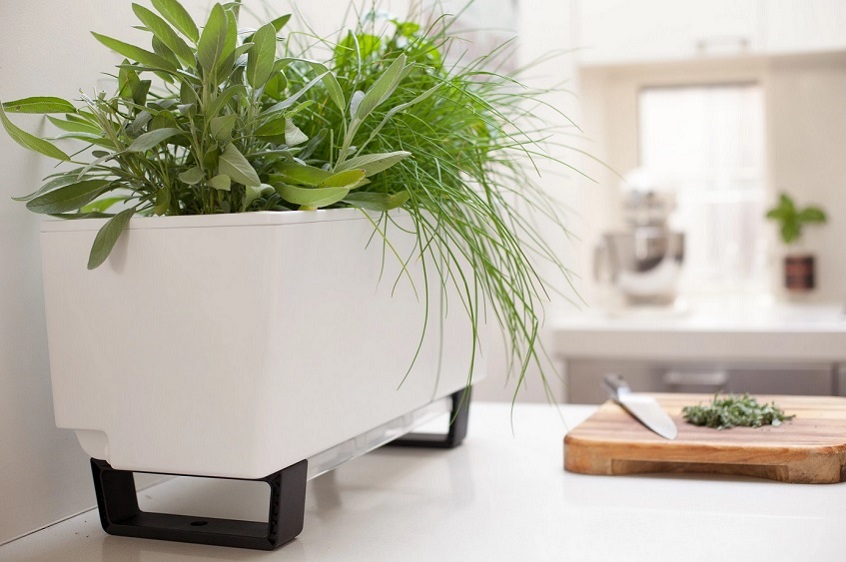 When it comes to placing one in the kitchen, you can go with the tiniest self-watering bench planter that is specially designed for the purpose. The are different models, out of which the simple white bench planter that is made from HDPE, UV and corrosion-resistant material makes for the best choice. These planters are small enough to fit on the tiniest windowsill or benchtop but powerful enough to grow all sorts of fresh produce. The bench planters have been carefully designed with style and purpose in mind. This means that you will not only have a stylish mini bench planter but also one that can help herbs receive the needed amount of water when needed.
Spice Things Up with a Rug
For those who instead of an island have a dining table in the kitchen, adding a rug can do wonders. When choosing a rug, one should opt for a rug made of softer material but also one that can be easily cleaned. This is essential as the kitchen is prone to spills and drips especially for those who have little children. Things can get quite messy with children so one should make sure to consider all of the options before making any decision.
Change the Pendant Lights
Another quick and effective way to refresh a kitchen is by updating the pendant lights. They are a crucial part of any kitchen and the easiest to change, so one should make sure to choose the type  that can complement the overall kitchen style.
Create a Chalkboard Space
Whether having a spare little patch on a wall or some other boring space, giving it a new look with a fresh chalkboard paint is amazing. Instead of adding sticky notes on the fridge or cabinets, this can help one create a noticeboard for easily writing down notes, shopping lists, love messages, etc.
Add an Artwork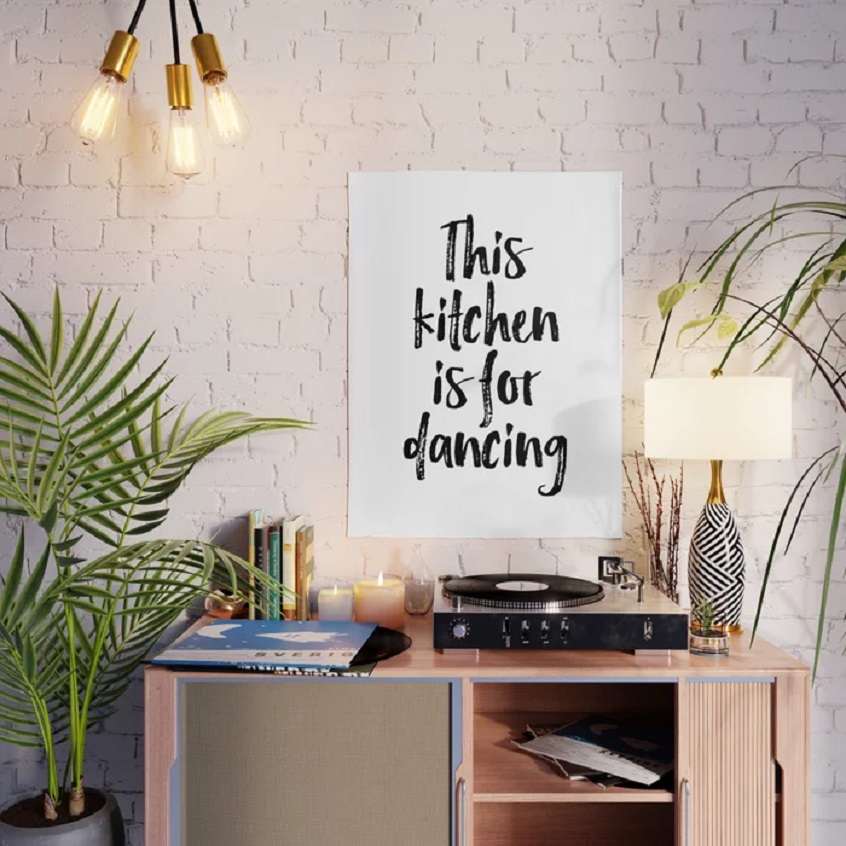 Aside from all these things, hanging artwork on the otherwise dull and boring walls can take any kitchen to the next level since this is a great way to add colour.
Note: According to interior designers, it's best to keep them away from cooking zone as to avoid fire.
Change/Upholster the Bar Stools
Another easy and affordable way to add a dash of style in a kitchen is by updating the kitchen stools. You can either invest in new ones or upholster the present with a newer, more stylish and more attractive fabric. Whatever the option, a person should consider choosing a fabric that can be easily cleaned and maintained.