Eco-friendly Options for Takeaway Containers
For many businesses that pack "grab and go food" takeaway containers aren't a big cause of concern. After all, it's the inside that matters, right? While the quality of your food is what ultimately defines your success, the way it's packaged can also attract or drive customers away, depending on your choice. While styrofoam and plastic containers won't do much for you as a business, the use of eco-friendly takeaway containers can certainly put you one step ahead of your competition, helping you attract more environmentally-conscious customers.
With the whole world facing the reality of global warming, environmental consciousness is on the rise. And as people are trying to lead greener lifestyles, they are also more likely to support businesses that offer sustainable products and services. Hence, choosing to pack your food in eco-friendly takeaway containers is a great way to boost your reputation and expand your client base. If you're ready to ditch the plastic and styrofoam containers, here are some great eco-friendly alternatives.
Kraft Paper Containers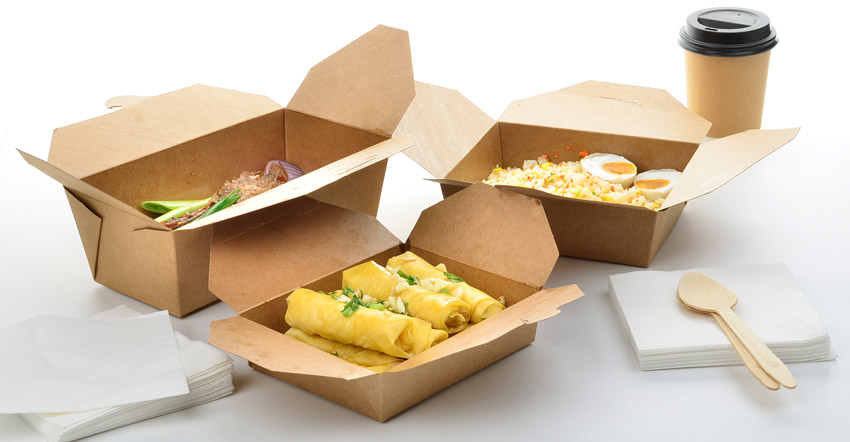 Natural Kraft paper takeaway containers are 100% recyclable, compostable and biodegradable. Customers instantly recognize their minimalistic retro look, making them a simple yet attractive packaging option.
PET Plastic Containers
Sometimes you'd want the food you sell to be visible, but the problem with kraft paper containers is that they don't allow you to do so. Luckily, there is an environmentally friendly solution, PET plastic containers. PET plastic is a translucent material that's great for presenting your food and can be recycled after use. PET plastic cups are also a great way to serve cold drinks.
Bamboo Containers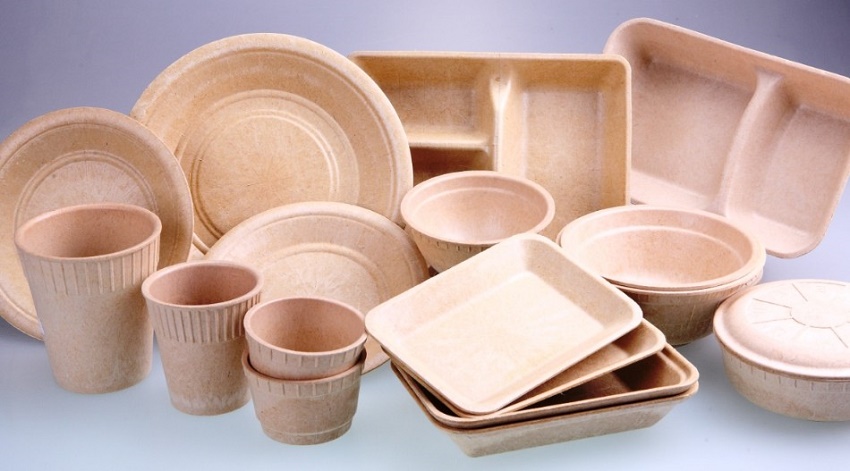 Bamboo is perhaps the most eco-friendly material available today, whether it's used for producing clothes or food containers. Bamboo plates, bowls, trays, boxes and cups are biodegradable and compostable. They can completely degrade within 2 months after being disposed of. The fact that bamboo is an extremely strong material, makes it a suitable choice for serving hot food. What's more, the bamboo plant is fast-growing and easily renewable, which makes it an ethical choice as well.
Sugar Cane (Bagasse) Containers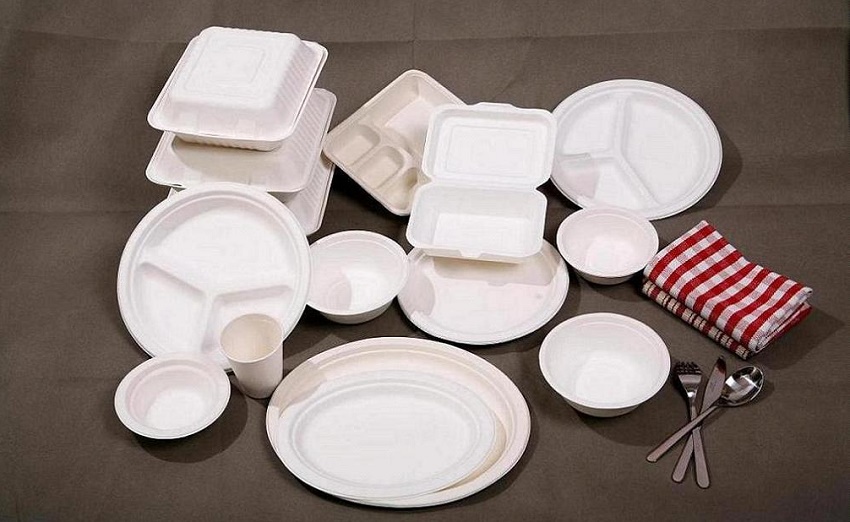 Bagasse is the dry pulpy residue from the extraction of juice from sugar cane. Because it's a natural material, food containers made of bagasse are biodegradable and can decompose in 30-90 days when exposed to composting conditions. A great advantage of bagasse containers is that it's completely safe to freeze them or heat them up in a microwave. Furthermore, they are lightweight and come in a clean, white or beige colour which makes them resemble styrofoam containers.