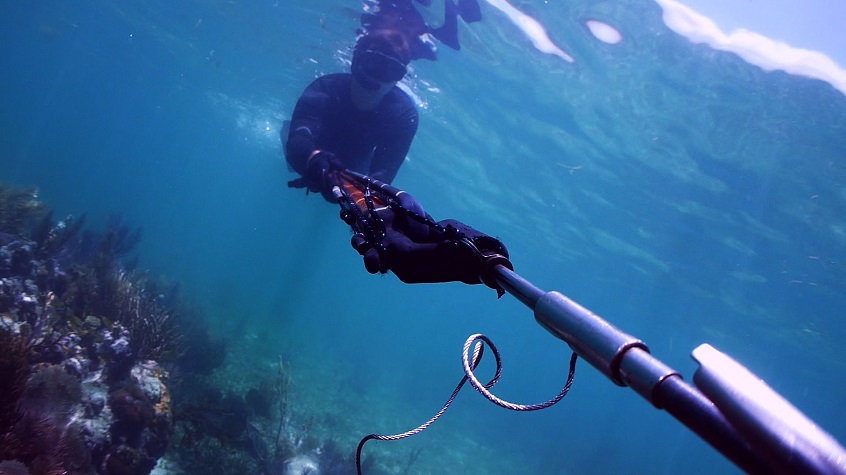 Essential Pieces of Spearfishing Equipment
One of the most thrilling experiences I've had in my life so far was going on a spearfishing trip with a mate of mine. Granted, he did a lot better than me as I had no previous experience, but I still had a blast trying to catch fish the "old fashioned" way. Spearfishing is an ancient, yet effective way to catch fish – it causes no habitat damage and it's considered one of the most environmentally-friendly ways of angling. But before we headed on this small adventure of ours, I had to get properly equipped. So we visited a spearfishing gear Australia online store and got to business. In short, here's what you need to start spearfishing.
Spearfishing Swimsuit
In order to be able to stay in the water for longer and be protected from sunburns, jellyfish, spiny fish or abrasive reef, you'll need a well-fitting, thick swimsuit. Swimsuits that are made for surfing can work, but swimsuits made specifically for spearfishing are much better. Not only will they keep you warmer, but they usually have a built-in pad for your speargun, which allows you to carry it on your chest more conveniently. You can find these in any well equipped spearfishing gear Australia store.
Speargun
If you're new, like myself – it's best to start with a less powerful, smaller gun. There's a plethora of options to go with, but a 90-centimeter, two-band wooden gun is perfect for starters and it will work just fine as you progress and try to catch bigger fish in the future. My friend's advice was to start with the basics and make your way up the ladder as your freediving improves. Pole spears are very affordable and a great way to get introduced to this way of fishing. They also work well while fishing in shallow-surf zones, which is where you'll most likely start as well.
Spearfishing Fins
Fins that are made specifically for spearfishing are longer and narrower than those used for freediving and body surfing. The most important aspect when picking fins is ensuring they fit perfectly. If they're too loose – you'll lose them; if they're too tight – you'll get blisters. The best way to decide is by trying a few different fins until you get the perfect fit.
Snorkel & Mask
Diving with a leaky or a foggy mask is uncomfortable and miserable. To ensure your mask fits properly, try a few different masks until you get the right fit. Test it by putting it on your face without strapping it to your head – breathe in through your nose and see whether it will fall off. If it stays, you've got a good fit.