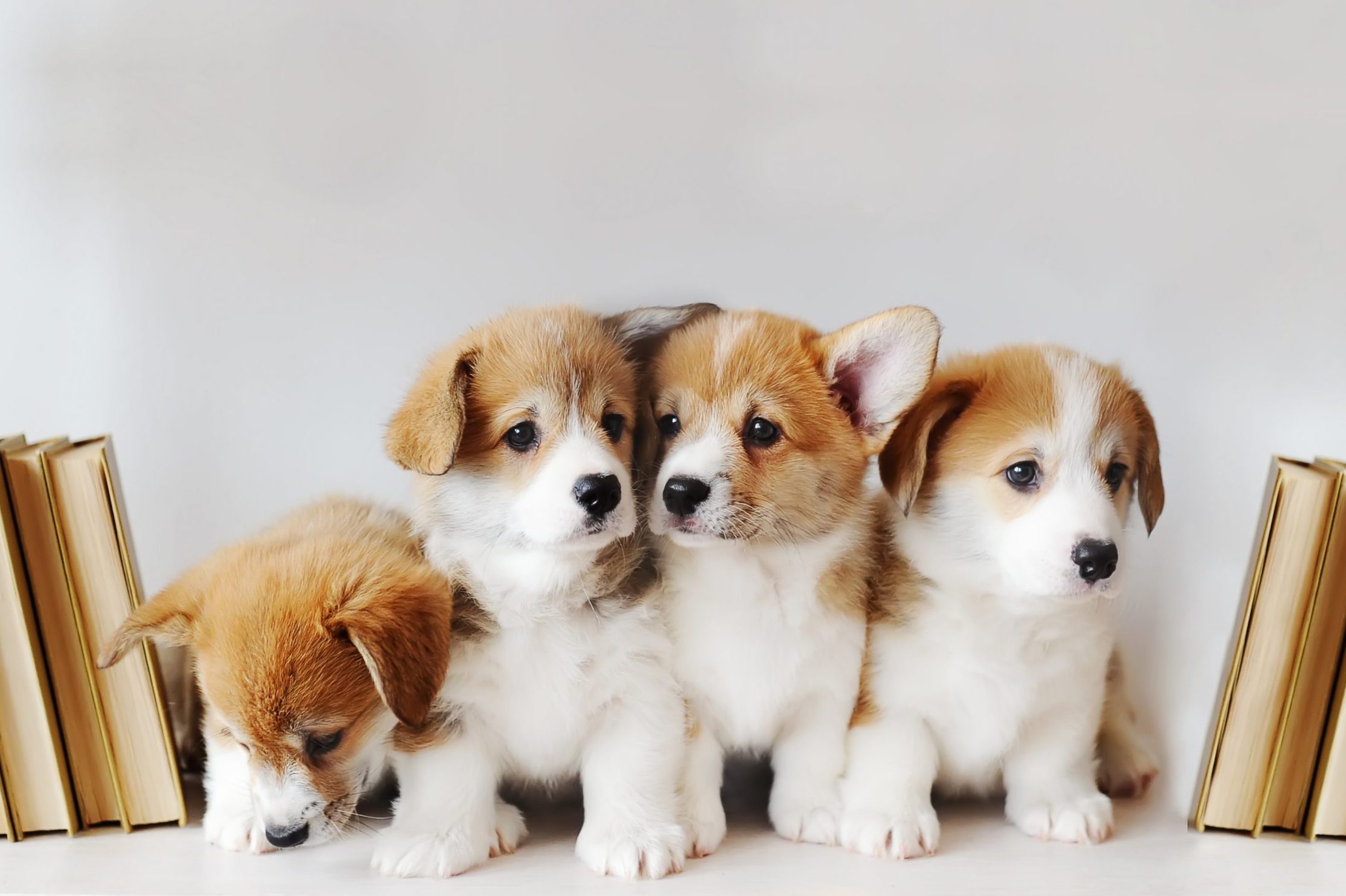 Everything You Need For a New Puppy
Bringing a new puppy home is an exciting and joyful time for you and your family. However, your puppy will need a lot of love and attention as they adjust to their new surroundings, which means you should also puppy-proof your home. Making sure you're prepared and have everything you need to help your furry friend adapt to their new home is an important part of being a responsible paw parent.
But what are some things you absolutely need to have before you bring your new dog home?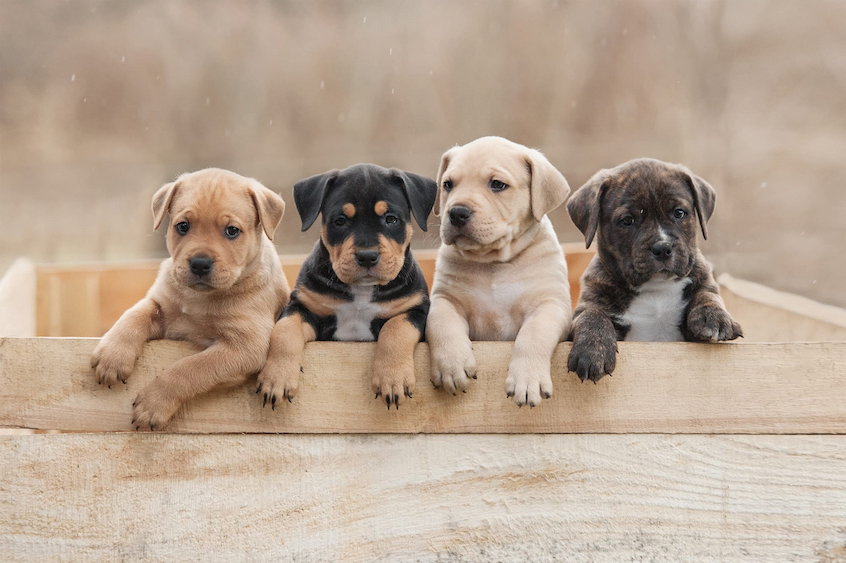 Dog Toys
Many behavioural issues in grown dogs and puppies arise from boredom or a surplus of energy. Directing your dog's energy into play with toys can help prevent or address issues like digging and chewing on furniture, shoes, or shrubbery, particularly in younger dogs. Whether you need them for comfort, interaction, training, distraction, or teething, the toy for dogs you buy should be made of the safest and strongest materials so they can safely play with it for a long time.
Exercise Toys
Dogs enjoy playing tug-of-war with ropes, and it is also a terrific method to exercise your dog. Rope toys come in a variety of styles, including those with many knots, connected balls, and even freestanding ones with stakes to put in the ground so your dog can tug on their own. Another good exercise toy for dogs would be the classic tennis ball.
A ball is a must-have toy for every dog who enjoys fetching. Ball toys for dogs range from the standard tennis ball or rubber ball to glow-in-the-dark and flashing-light balls. Choose a ball that is large enough for your dog to carry without swallowing it, yet small enough to comfortably handle in the mouth. The standard tennis ball size is adequate for most dogs, although extra-large balls for larger dogs and little balls for smaller dogs are also available. Don't leave them around for your dog to bite on, mostly because chewed-off fragments might cause a choking or gastrointestinal blockage if swallowed.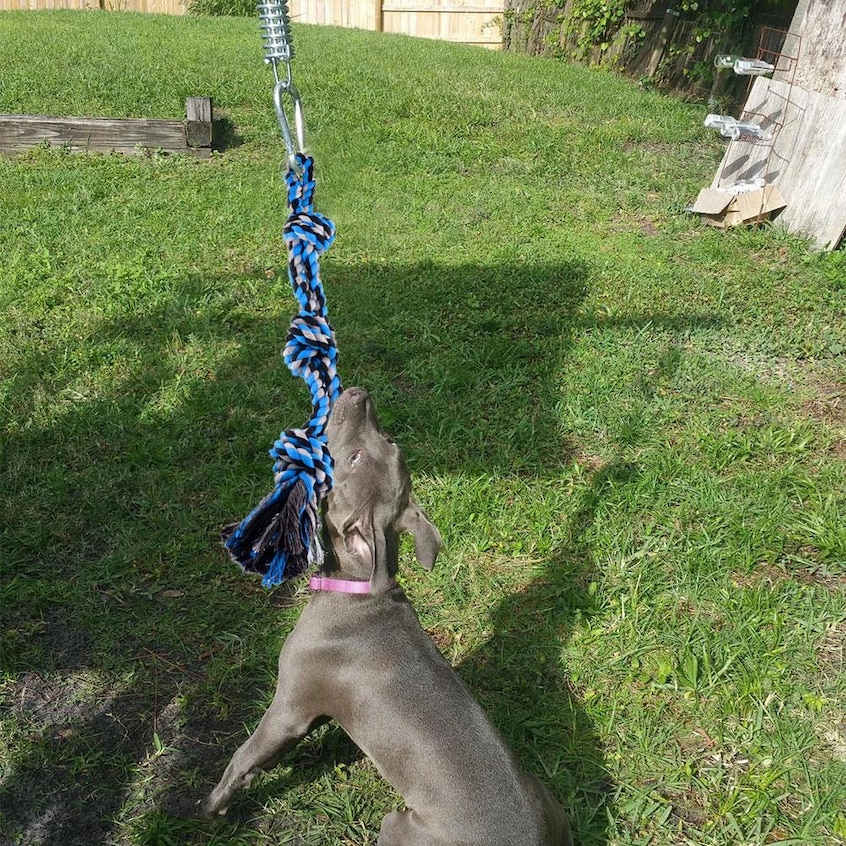 Comfort Toys
Plush toys are popular among dogs and they fit in the comfort toys category. Plush toys come in an almost unlimited variety of colours, shapes, and sizes, and are made with various materials and textures to keep your dog entertained. Plush toys, which are often made of soft fabric, can maintain your dog's scent after a while and can serve as a source of comfort for them while you're gone. When your dog is playing with soft toys, keep an eye on them to prevent ingesting the stuffing or the squeakers, which can cause internal blockage. Plush toys won't survive long with active chewers, but they're still a lot of fun for dogs.
Teething Toys
Puppies begin teething around four months of age when their baby teeth are replaced by adult teeth and molars. At this time, chewing may appear to be your puppy's obsession, as they chew on everything and everywhere. However, teething is uncomfortable and your puppy will require some toys to alleviate the agony of sore gums. Teething toys help your puppy with sore gums while also allowing you to educate them on what they can and cannot chew on. Always read the manufacturer's instructions to ensure that the toy is suitable for your dog's age and size and that it has been tested for safety.
Treat-Dispensing Toys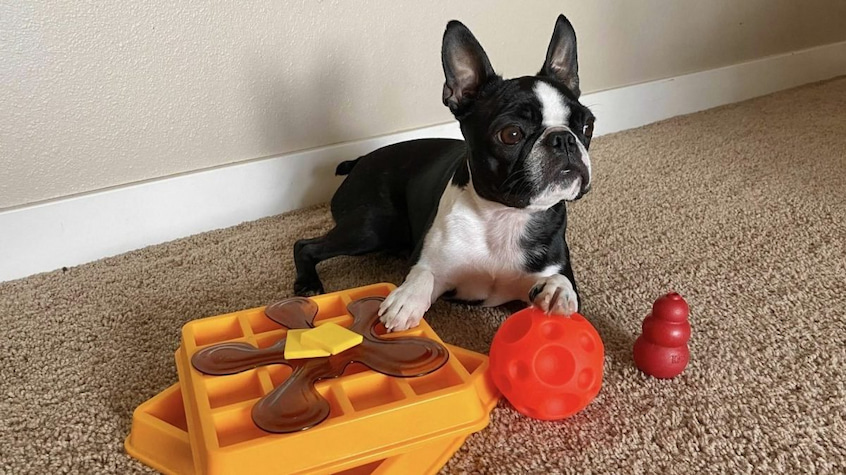 Treat-dispensing toys, which are similar to puzzle toys but simpler, are an engaging method for your dog to earn some treats. These can take the shape of balls that must be twisted in a specific direction to release the rewards, chew toys, or balls with treats filled within. Some of these toys feature various levels of difficulty, so after your dog has figured out how to acquire a reward, you may increase the complexity. These toys are good for boxes when travelling and are useful if you are regularly gone.
Dog Bed
You like sleeping in a good, comfy bed, and your new dog deserves the same! Even if your puppy is allowed to sleep in your bed, every pet should have its own bed. All pets might benefit from having a space to relax and unwind during the day or night, especially dogs. A bed, as opposed to the floor, will keep your dog warm, support arthritic joints, and avoid calluses. And, unlike a couch or your bed, dog beds are private sanctuaries for your pooch. They can also be brought with you when you travel so that your dog is comfortable and can sleep in a familiar place, and make them feel less anxious.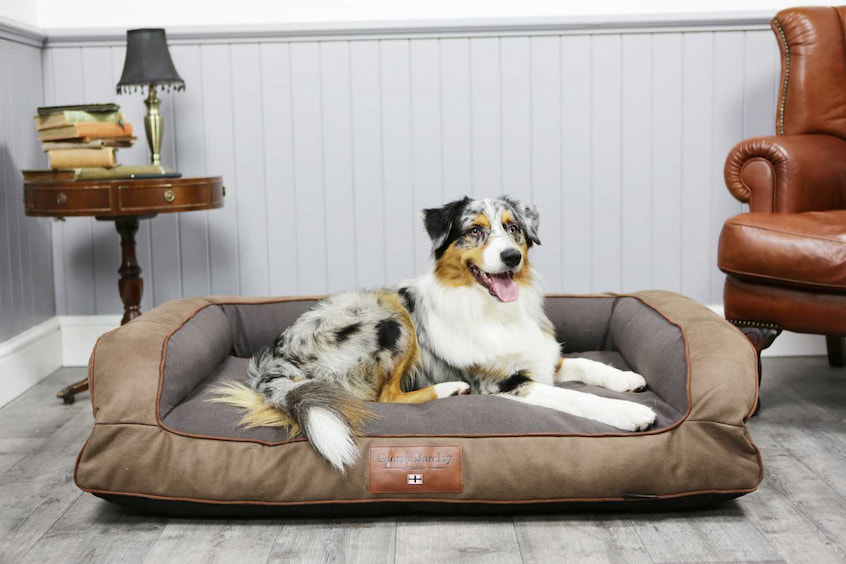 Food and Water Bowls
Aside from picking the most nutritious food for your dog, you need to make sure that it is served in the proper bowl. The majority of pet bowls on the market are either of stainless steel, plastic, or ceramic. Plastic is, without a doubt, the worst alternative. If you decide to feed your dog in plastic bowls, it may have a detrimental impact on their health. Plastic bowls are not only hazardous but are also difficult to clean.
Ceramic is thought to be superior to plastic, however, it does have certain downsides. It is less durable than stainless steel and it is super heavy. If you drop it by accident, it will chip and crack very easily and a broken bowl is neither safe nor cool for your dogs. Stainless steel is the greatest material for dog bowls, and it is the first choice of the majority of pet owners. The material is quite strong, long-lasting, and simple to care for, yet lightweight making it an excellent choice for travel.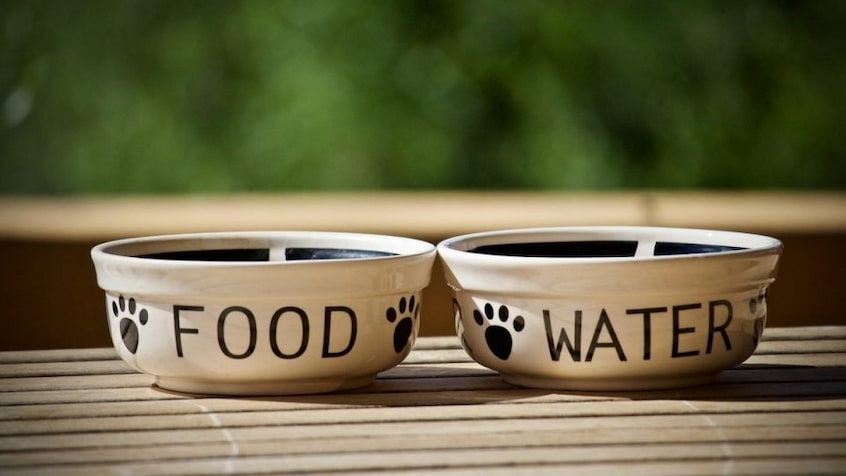 Grooming Products
Many pet owners, especially those who are new to pet parenthood, fear giving their dog a wash. But with the right dog-washing products, bath time can be a pleasurable experience for both of you.
Because pups have extremely sensitive skin, you should use an all-natural dog shampoo that is devoid of colours and perfumes. Honey and oatmeal shampoos work nicely for certain dogs that have dry skin. If you're feeling particularly daring, you can make your own dog shampoo using basic components you may already have on hand, like honey, oats, rosemary, and baking soda.
Having a few used towels around while taking a bath makes the cleanup much easier. You'll put towels on the floor, but keep one or two near the tub so that when your dog comes out, you can dry off as much water as possible. Keep in mind that dogs love to shake after they've been in the water, so it's best to hold the towel in front of you while your dog does some drying.