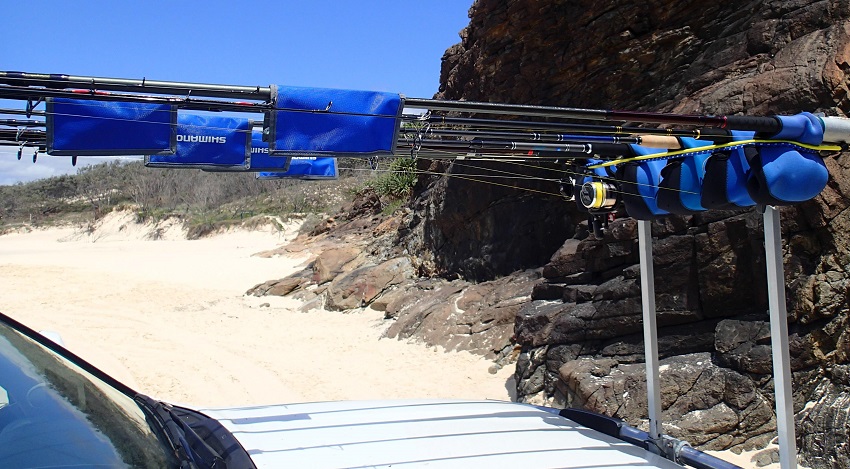 Fishing Lovers, Learn Why Reel Covers Are a Must-Have
When it comes to fishing gear, it's safe to assume that every fisherman knows that the fishing rod and the fishing reel are indispensable. However, when it comes to proper rod and reel care, things are a bit different. Inexperienced fishers often forget to include (or deliberately exclude) one small fishing accessory that can play a big role – the fishing reel cover.
Fishing reel covers are must-have fishing accessories because they protect the reels from dirt and salt intrusion. A top quality neoprene fishing reel cover can save the reel from corrosion and prolong its life. Since modern fishing reels, especially spinning ones, tend to be a bit expensive, purchasing reel covers from a reliable manufacturer is a way of protecting your investment, and a great one. Here's why that is so.
Since many anglers use their spinning reels for both salt-water and fresh-water fishing, they come close to sand, dirt, and of course water. As you probably already know, spinning reels consist of many small parts and bearings which can be damaged by the sand and/or the water. This is precisely when neoprene fishing reel covers can step in and save the day.
Aside from keeping reels clean and dry, fishing reel covers also absorb scratches, bumps, and scrape. This means that they can be used during storage and transportation. So yes, a single fishing reel cover is what it takes to stop worrying about your precious fishing reel when on the road.
When looking for fishing reel covers, it's important to keep in mind your reel's brand and model or size to ensure a proper fit for maximum protection. A snug fit is crucial, which is why many fishing reel covers come with hook-and-loop fasteners that allow their users to tighten up the reel cover as much as it's necessary. Stretchy materials, on the other hand, contour around the reel for a flawless fit.
In case your favorite fishing reel company doesn't sell reel covers, you'll be glad to learn that there are fishing gear companies that offer high-quality neoprene reel covers that fit other makes. For example, the Shimano reel covers are suitable for Daiwa, Avet, Quantum, Okuma, Tiburon, and other brands of fishing reels.
Yes, fishing reel covers can be your reel's most loyal allies. With their help, you can use your expensive fishing gear for a long period of time. If you're a bit skeptical, I advise you to consult with an experienced fisherman and hear what they have to say about this useful fishing accessory.