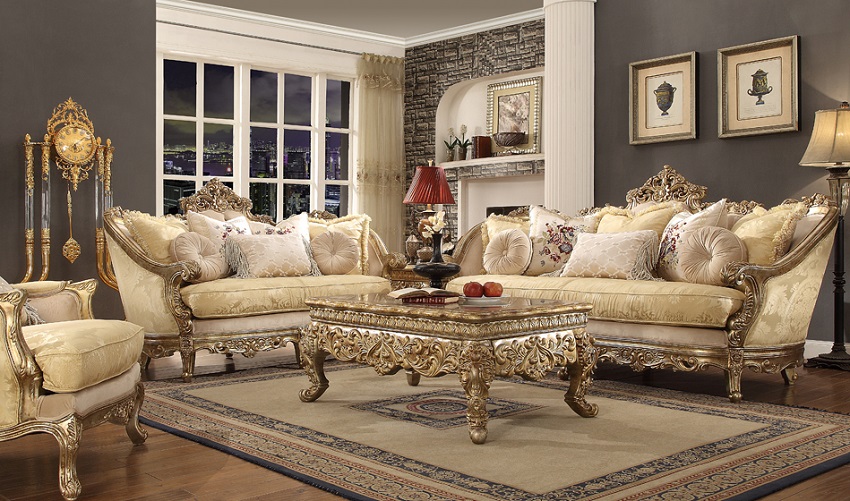 French Provincial Style: Infuse Your Living Room with Elegance & Charm
Taken from the rolling hills and plains of rural France, its breathtaking landscapes and quaint homes of the hardworking villagers and transformed into a relaxed and colourful furniture concept is what the French Provincial style has to offer. It is certainly one of the most adored interior designs all over the world because of its idyllic and effortlessly elegant beauty that makes the home a warm place to live in. If you want to make your living room the central space where the rustic textures and washed-out colours create an ambience of extreme comfort, read on to find out how you can do it without the help of an interior designer.
To begin with, in order to pick your favourite designs, you should know more about the characteristics of this exquisite style. It dates back to the 18th century Provence in France where a lot of fine pieces were stolen after the French Revolution from the chateaux and sold to local residents. These pieces added to the elegance in people's homes so the local producers started producing furniture in like manner. All of this blended in a design that gave off the feeling of living in a farmhouse but with added sophistication and longevity.
Picking furniture for living room in a French provincial style is never boring, as the visual appeal of the furniture pieces offers lots of possibilities to design your relaxing space. One feature that pops up is their curved furniture that certainly makes a statement. You can choose a solid timber coffee table with cupboards and drawers, a Hamptons style-inspired buffet or hutch with a white finish and bevelled glass doors, or white mahogany timber console table with antique-finish brass handle and hinges for added visual appeal. For having a pleasant evening in front of the TV or when reading, you can choose a curvaceous armchair with quality feather and foam cushions.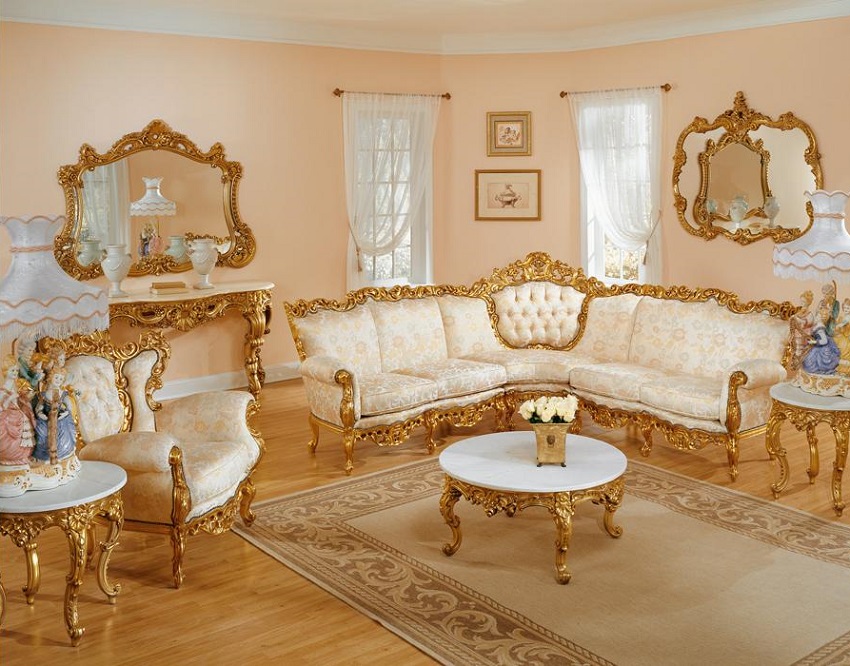 Furthermore, details always matter when decorating in this style. Therefore, an oversized mirror with a glided or distressed-timber frame above the console table will add a Versailles touch to your chic living room. Other pieces of furniture for living room that can serve as accessories are the old stone or timber balustrades which are converted into lamp bases. Also, curtain poles with filigree tips as well as porcelain door handles can decorate the room to a great finesse.
Fabrics, on the other hand, offer a more embracing feeling as the choices surpass the limits of what's considered decorative. The most common feature is the tufting which feels both elegant and full of old charm that the French style often embraces. In addition, the classic toile fabrics bring the classic French Country feel in the centre of your home with their muted yellows, reds, greens and black and white. Finally, the buffalo checks and plaids which are the staple of the French provincial decorating offer simple yet intricate pastoral scenes on the face of your pillows, cushions, and other surfaces.