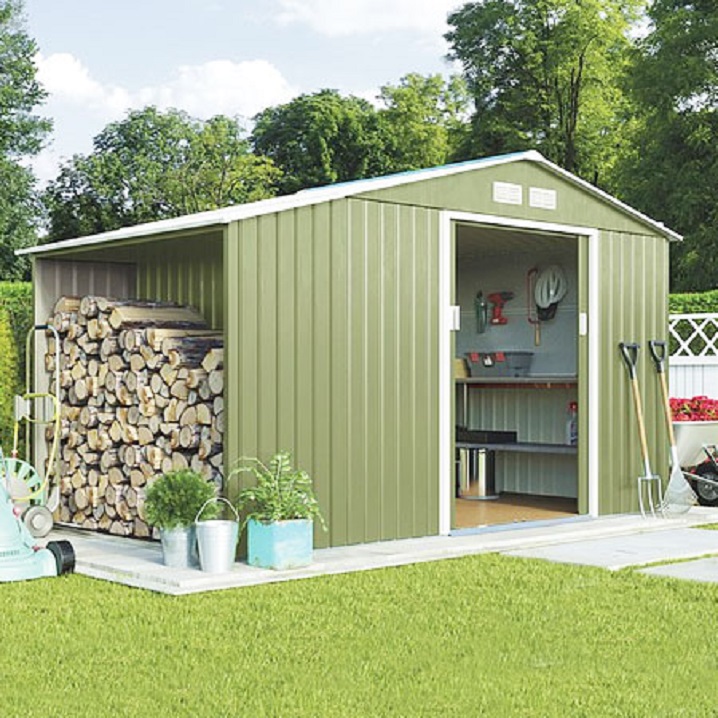 Garden Sheds: What Are the Benefits?
If you care about your home's appearance, not just the indoors but the outdoors too, then you'd do what's best to keep the outdoor space eye-catching and spotless instead of focusing on the interior décor solely.
The reason for this isn't only to do with your safety and leaving a good impression on visitors and passers-by, especially when you think of the bigger picture: the increase in value. No one likes a messy yard, it's ugly to look at and it could be dangerous for your well-being, particularly with hazardous materials around such as weed killers and fertilisers, so for a great impact on practicality and style, it's important to take care of the appearance.
The best way to do so is by getting a shed. You won't even have to bother asking yourself how to build a garden shed, searching through the internet to find all sorts of tutorials to do so and acquiring all the different tools if you're not that great with DIY projects, now that there are plenty of options of garden sheds at stores to choose from that are affordable as much as they're functional and fashionable.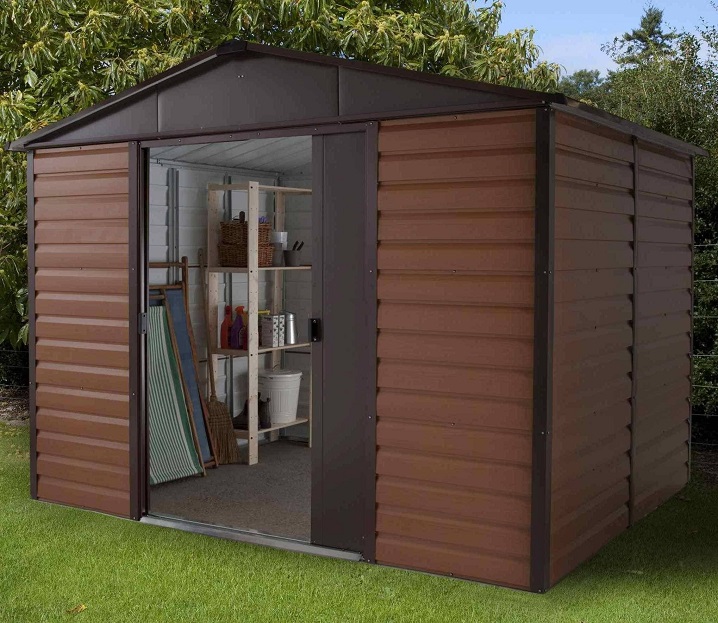 What's great about this solution is even if you don't have that much space, you'd still be able to find the ideal narrow garden shed to fit in seamlessly without disturbing the harmony of the yard. Likewise, you don't have to be that handy with gardening to make use of one either, and there are plenty of benefits you'd get from investing in a shed.
Keep Clutter at Bay
Yes, this might be the primary benefit that comes from getting a shed. Not knowing where to put all the gardening tools can be stressful, but not when you have a shed to count on. Along with being great in helping you clear out the outdoor clutter, it's the kind of investment that offers space for additional clutter too, the one you have at home and simply don't know what to do with it.
When you have the chance to organise all these items, it means you'd be able to find them easily whenever you need them so it also saves you essential time thanks to this quicker access.
Improve the Aesthetics
It goes without saying once you introduce the narrow garden shed in your yard you'd manage to significantly improve the aesthetics of your outdoor area. Besides clearing out all the items and neatly storing them in the shed, the sheds are stylish since you can find them in a wide range of designs and materials, such as high-tensile steel that's not only beautiful to look at but is durable also and it's got lower environmental impact.
In other words, buying one of these sheds is at the benefit of your wallet, your home and the environment. Additionally, they're available in different colours so you have the freedom to choose something that would fit in with the surroundings without seeking too much attention or opt for a contrasting colour for a more dramatic look.

Create More Space
Keeping clutter away also means getting a more spacious yard so if you want to free up some much-needed space to bring the indoor living comfort outdoors and start entertaining, for instance, just buy yourself a shed.
Create Space for Activities
Despite the obvious storage purpose of a shed, there's another purpose that you can make use of sooner or later: the needed space for activities. Perhaps you've always wanted to work on your talent with certain crafts but didn't know where to do so; well, with a narrow garden shed you'd be able to make room for your tools and supplies installing racks, and even have the space enough to display your works.
Furthermore, on the one hand, if you ever feel like you could do well with some alone time away from everyone else, the shed would easily serve as a he or she cave; just fill it up with the things that help you feel at ease, relaxed, and you got yourself a place to unwind.
On the other hand, if you need some space for your kids, letting them express themselves with arts and crafts without worrying about having them damage your precious furnishings, the shed is perfect for this; it would give them the freedom to be creative whereas you'd get the peace of mind fun won't turn into a mess you'd regret.
For all those people who don't like exercising in gyms but also lack room at home to create a home gym, great news is the sheds can be your gyms whenever you feel like you need a workout. In case you don't need them for gardening, they could even turn into your all-time outdoor gyms where you can add your exercising essentials.