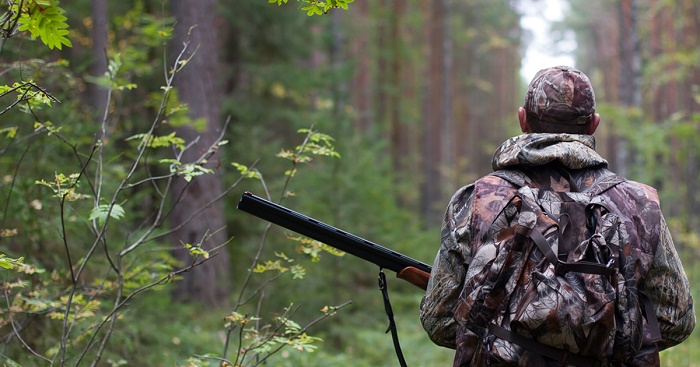 Gear That Every First-time Hunter Needs
Hunting is one of those hobbies that requires a lot of skill and will take most people a bit of time before they manage to get the hang of it. Regardless of the type of hunting you decide to do, it is almost guaranteed that for the first few outings you will be missing your targets until you get used to the sight and the kick-back of the riffle. If you are a first time hunter, then it is probably best that you don't try to get a trophy right away, but rather just focus on getting your bearings straight. Another piece of advice that might be useful on your first hunting expedition is the suggested gear you should stick to – pieces that have proven to be the most useful.
The first thing you will absolutely need to make sure that you have is a pair of noise-cancelling earbuds. If you've ever fired a real hand-gun at some point in your life you will know exactly how eardrum rupturing the noise they produce can be. Imagine then what a riffle can do, and a riffle that you hold to your ear to aim no less. While the noise cancelling earbuds themselves are an absolute necessity, there are a few certain types you don't really need, but can still have a few advantages if you would still like to get them. A few of thee optional types of earbuds can play music while cancelling any other sounds, meaning you are protected and entertained at the same time.
Another pretty important piece of hunting gear is the eye protection. The type of glasses that fall into this category are made out of much more durable materials than any standard sunglasses and as such can provide much better protection. If, however, you want to keep both any potentially harmful ballistic fragmentation as well as the sun out of your eyes, there is a way to do both. Most of these glasses also come with a few visors as well, which will let you choose whether you want to attach the clear one for more visibility, or the shaded one for less sunlight in your eyes. Regardless of the shading on the visors, they all provide the same level of protection against harmful fragments.
And finally, if you are looking to do a bit of night-time hunting, then there really is no more adequate piece of hunting gear for that situation than a simple flash-light. The utility of the flash-light is pretty obvious, but when it comes to hunting, there are actually three types that you can get. You can go for the normal hand-held, the head lamp, and the gun mounted variety. Each of these have their advantages like the fact that the headlamp leaves your hands free, but each also has their drawbacks, like the fact that the gum mounted one can only illuminate what the riffle is pointing towards. It is ultimately down to your personal preference which one you will choose.