A History Walk in the Well-known Mary Jane Shoes
Why Are Mary Jane Shoes Called That?
When talking about iconic and all-time-favourite shoes, it's impossible not to mention the womens Mary Jane pumps. The name of these shoes comes from the comic strip Buster Brown from 1902. In this comic, a little girl named Mary Jane wore flat shoes with a leather strap across the front and ever since this type of shoes have been called Mary Jane.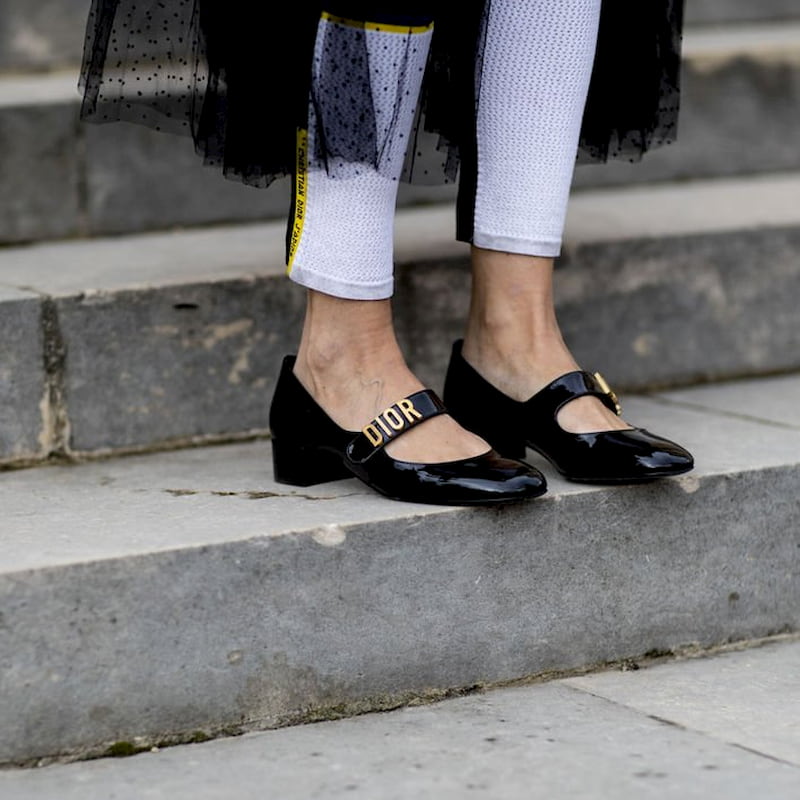 source: harpersbazaar.com.hk
They have become so popular that even famous designers like Yves Saint Laurent, Rei Kawakubo and Christian Dior have incorporated them in many of their collections. Also, designers like Miu Miu, Sophia Webster and many others have provided their own twist on the emblematic shoe. Thanks to the strip and the little girl, these shoes have become favoured by every little girl and until the late '50s, they were a must-have for both boys and girls.
The Evolution of Mary Jane Shoes
Except among little children, these shoes are popular among adults as well. In fact, it was in 1934 when Shirley Temple skipped across the screen wearing white Mary Janes in 'Baby Takes a Bow' and 30 years later, John Kennedy Jr saluted his dead father's casket in a pair of Mary Janes.
In the '60s, Mary Quant cottoned on them and put the childlike Twiggy into the black tap shoes and a smock, thus bringing the Mary Jane look on the catwalk.
The most memorable Mary Jane appearance occured in the '90s. They were worn by Courtney Love and pals who subverted the '60s look.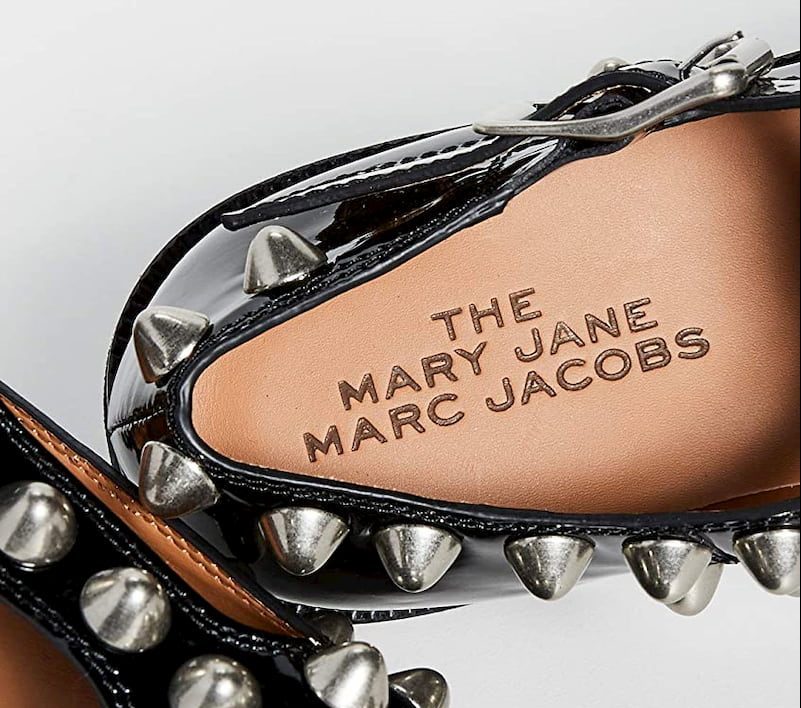 source: amazon.com
Designers like Marc Jacobs, Narciso Rodrigez, Manolo Blahnik, Jimmy Choo and Comme Des Garcons have also used the Mary Jane shoe shape in their collections.
Combined with a long or mid-calf skirt, these shoes were a bestseller for many years. Thanks to them, women felt more feminine and confident.
Are Mary Jane Shoes in Style?
There's no doubt that womens Mary Jane pumps are still a total hit among women and little girls. Featuring the signature instep strap, these shoes (especially the ones made of leather), are all about keeping your feet secure, warm and well-protected. They are the perfect option for spring and autumn, however, the elegant models can also be worn on formal events throughout the year. Except for being available as flat and heeled, nowadays, you can also find and elevated wedge-like heel in order to improve your comfort while wearing them.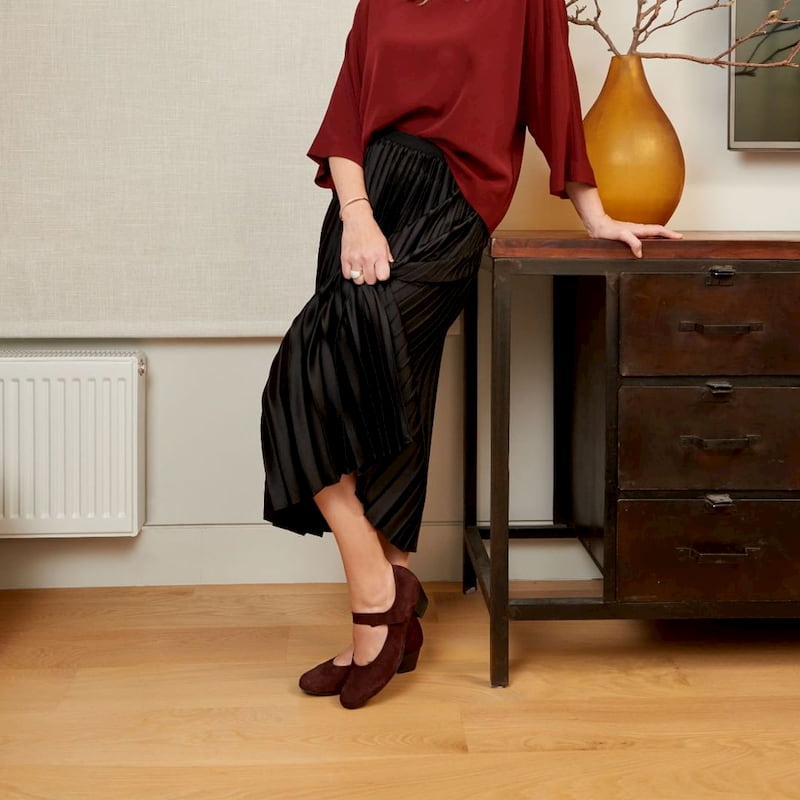 source: @paulcarrollshoes
The best thing about these shoes is that they are quite often recommended for women who wear orthotics. The Mary Jane shoes womens ergonomic sole design can keep your feet in a proper position and shape and provide a pain-free walking experience. When looking for Mary Jane orthotic shoes, you can opt for ones that have an elastic upper strap in order to give you total freedom.
As an addition, a good and quality orthotic Mary Jane can also have a twin arch supported system that is designed to support the foot arch and provide positioning of the vertical column. For added comfort in the warmer time of the year, you can opt for ones that are made of Lytech material. This material is a blend of polyurethane and Lycra, allowing to be machine washed. All you need to do is to remove the insole and wash them on a gentle cycle inside a garment bag. When done, leave them to air dry, just make sure they are not exposed to direct sunlight as this can affect the colour dye.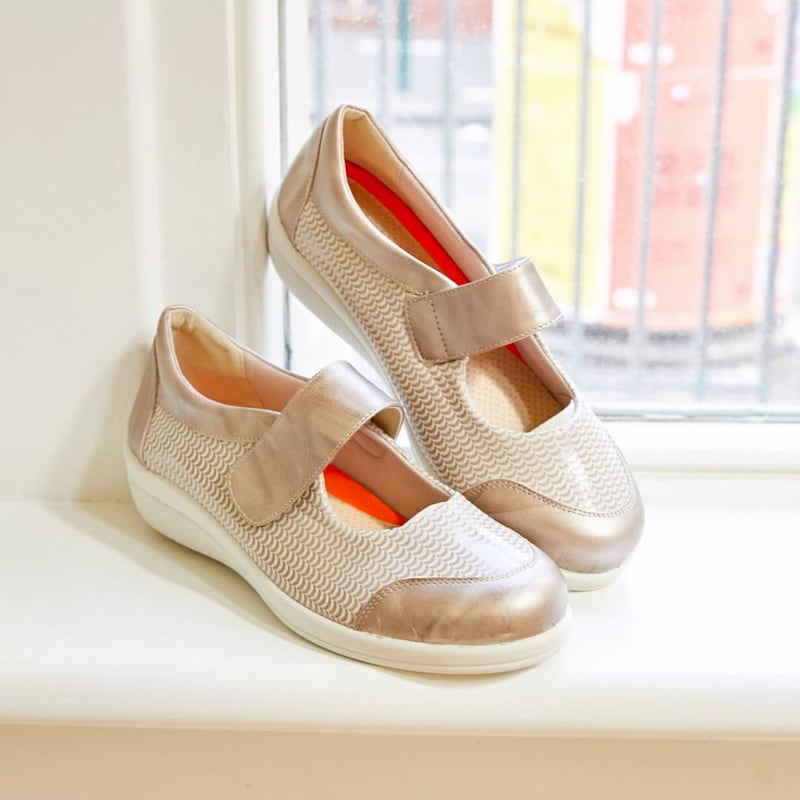 source: @paulcarrollshoes
The summertime versions of leather Mary Janes feature a perforated upper body which is designed to let your feet breathe. Along with an adjustable velcro strap, this can contribute to your comfort while not compromising on style.
Unlike in the past when they were worn with long or mid-calf skirts, these days, ladies Mary Janes can be worn with relaxed pants for tying up the everyday comfortable look. But they can also be worn with a dress, loose pants, well-fitted formal skirts, formal, elegant dresses, etc.