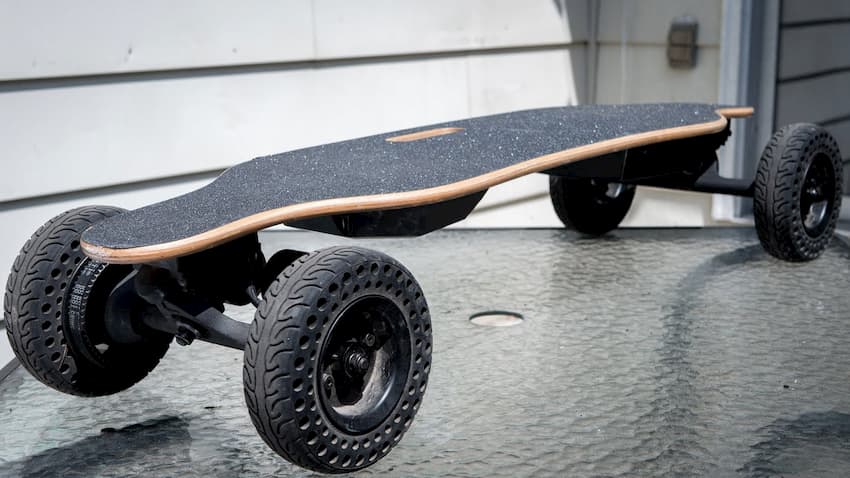 How to Convert an All-Terrain E-Skateboard Into One Suitable for the Streets
You can't kick a regular e-skateboard up a hill and you can't kick it over gravel. So, you decided to get yourself an AT e-board and let no road conditions stop you from skateboarding. While these off-road e-boards allow you to conquer all kinds of harsh terrain, you will discover that taking one through the paved city streets doesn't go as smoothly.
Because AT e-boards are designed to suit dirt roads, their rugged wheels and construction don't match well with the pavement. Luckily, if you have an AT e-board that you want to be able to use around the city, you can easily find a conversion kit. Changing the capability of your board has never been so easy.
The Complete E-Board Conversion Set
When shopping for a conversion kit for an e-skateboard the first thing you should consider is compatibility. For example, there are appropriate conversion kits for Evolve electric skateboard if this is the brand of your choosing.
My advice is to go for a complete conversion set. This will save you a lot of time opposed to buying the parts separately. Most often than not, a complete set includes four wheels, two drive gears and drive belts, belt covers, driver gear bearings, ceramic wheel bearings, and the usual hardware like speed rings, axle nuts and belt cover screws. Plus, buying a complete kit is often more affordable.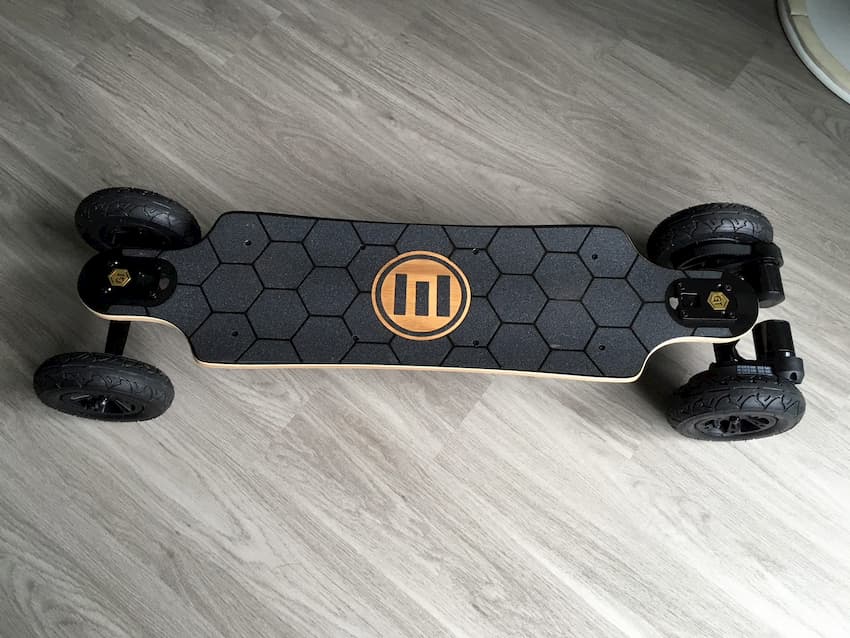 Performing an All-Terrain to Street Switch
After you've got your conversion kit, the next step is to transform your board. First of all, make sure your 'Y' tool and your Allen wrench are within arm's reach. Then take the bearing from the set. They need to get in the wheels and drive gears, and obviously, you do this one wheel at a time. If you are not familiar with their exact look, you can distinguish them by quantity: there are two centre bearings for your drive gears and other eight bearings for your wheels (two each).
To undo a wheel, take the Y tool (medium-sized socket) and put it firmly into the wheel nut. Turn it in an anti-clockwise direction until the wheel comes off. Then go for the Allen wrench to remove the belt cover. Loosen the four motor bolts so the motor can move freely. Do this to be able to adjust the belt tension without any obstructions. Rotate the drive gear to merge it with the belt. Sometimes a slight wiggle is required to put the drive gear into place. You're finished with this task once the bearings spin freely.
Next, the belt goes over the gear and motor cog moves towards the gear. Make sure there is a bit of room in the belt. Around 5-10 mm is enough. If you are satisfied with the belt tension, you can add the two side bolts. This time, move the tool in a clockwise direction to tighten up the bolts. At this point, you can check if the way the wheel rotates.
If the bolts are too tight, there will be extra pressure on the bearings and they will wear out faster. If the belt tension is too loose, the bolts will come off during braking. You can now put everything back to the configuration it had before you disassembled it.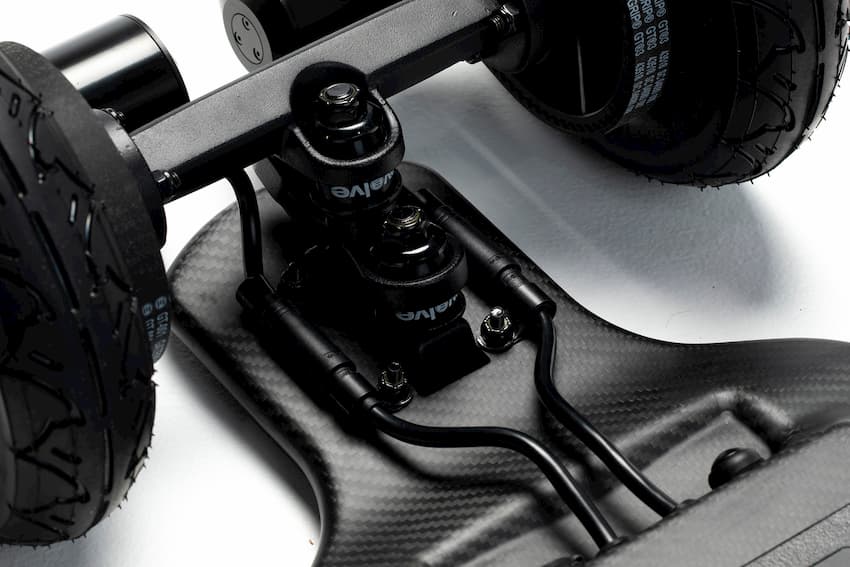 You are required to repeat this procedure with all four wheels. Apparently, if your off-road board has a motor only on one set of wheels, this is easier as the front two can be easily replaced. If it uses a two-wheel drive (a motor on the back and a motor on the front wheels), then you apply the steps for each wheel.
If this sounds complicated, you may benefit from a more visual guide. In that case, you can find step-by-step videos and visual diagrams that might make more sense to you. And if that is still not the case, just refer to someone that is well versed in fixing up an e-skateboard.
Do a Test Drive
If you are a beginner and you managed to switch your skateboard from all-terrain to street modality, congratulations! Don't get out on road immediately, though. It's possible for everything to look in its right place, but you'll never know until you do a test. And when you set off to test it, please start slow.
Improper installation that goes straight up to full throttle can result in all sorts of injuries. Go slow and check if any part wobbles or gets undone during the test drive. After you've done this and everything is fine, then you can reach high speeds and enjoy surfing the city, safely of course.
Off-Road to Street to Off-Road Again
Now bear in mind that this conversion can go both ways. Whether it's an Evolve electric skateboard or another brand, the appropriate conversion kit allows you to switch your board to an off-road one back again.
This may sound complicated, but once you do the switch a couple of times you will become an expert. And more comfortable each time. Your knowledge of the board anatomy will grow, and more importantly, you will develop the right feel for this kind of transformation. You will learn to identify improper set-up by the sound of the wheels or by the sheer positioning of the belts. This is what experience will do to you.