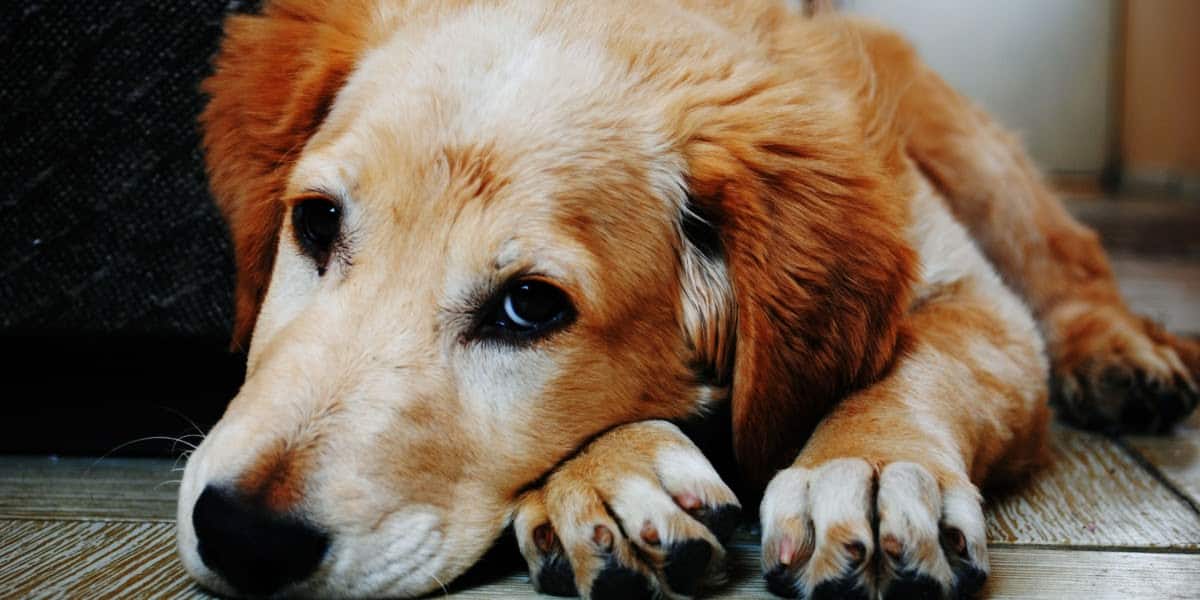 How to Help Your Dog With Arthritis
Joints are an important aspect of your dog's skeletal system since they allow it to walk, run, and do a number of jumps. Dog joints, just like human joints, are subjected to a great deal of wear and strain.
As your dog ages, the cartilage on the surfaces of its joints will weaken, leaving your dog more likely to develop arthritis. Although there is no cure for this degenerative condition, detecting it early and instituting appropriate care can help your dog lead a healthy and active life.
Signs that Your Dog Has Arthritis
Arthritis manifests itself in a variety of ways. If you suspect that your dog has this condition, you will notice that they are having difficulty getting up and moving, particularly when they wake up or right after a long walk.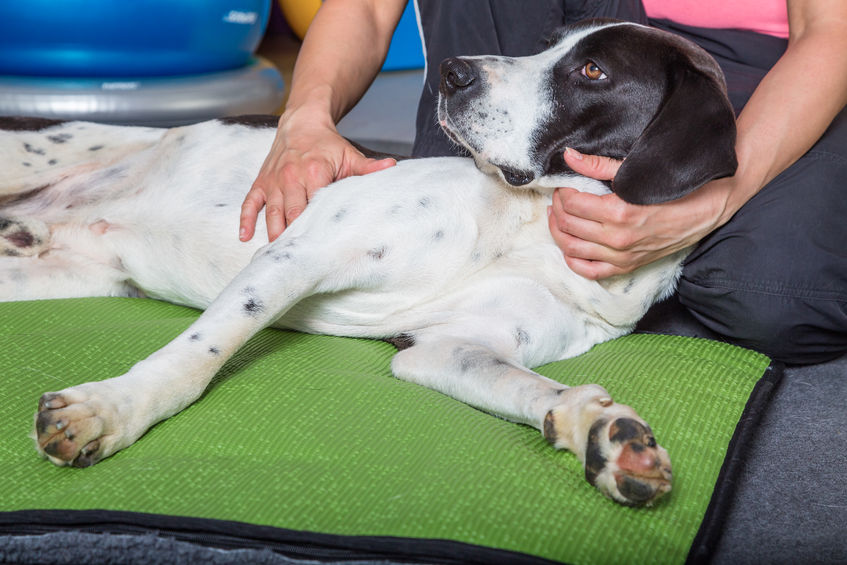 Another sign is when one or more of your dog's legs has a slight limp, or if your dog is not as energetic or playful as it once was. It may even have difficulty maintaining the proper posture when it goes potty. All of these symptoms might be indications of arthritis, and if you notice any, it is best that you visit a veterinarian right away.
Your veterinarian's role is to carefully listen to what you have to say, and read between the lines to detect changes in your dog's behaviour that you may not realize are important. A comprehensive check up from head to toe, as well as other diagnostic tests, help round out the image, then you can collaborate to overcome whatever obstacles your dog is facing.
Ways to Help Your Dog with Arthritis
When you go to the vet, a joint exam, range of motion testing, and possibly x-rays will be performed on your pet. The treatment of arthritis in dogs is multimodal, which means that veterinarians manage pain and discomfort by combining several therapies for the best results. If your dog has arthritis, the treatment will most likely be based on the following options.
Nonsteroidal Anti-inflammatory Drug
Nonsteroidal Anti-Inflammatory Drugs (NSAIDs) are the most often used pain relievers for severe cases of osteoarthritis in dogs. NSAIDs can lower not just pain but also inflammation in the joints. Your veterinarian will describe the risks and advantages of NSAID therapy for your dog and may advise you to have frequent blood work done to check your dog's health while on treatment. One common NSAID therapy prescribed by veterinarians is onsior for dogs.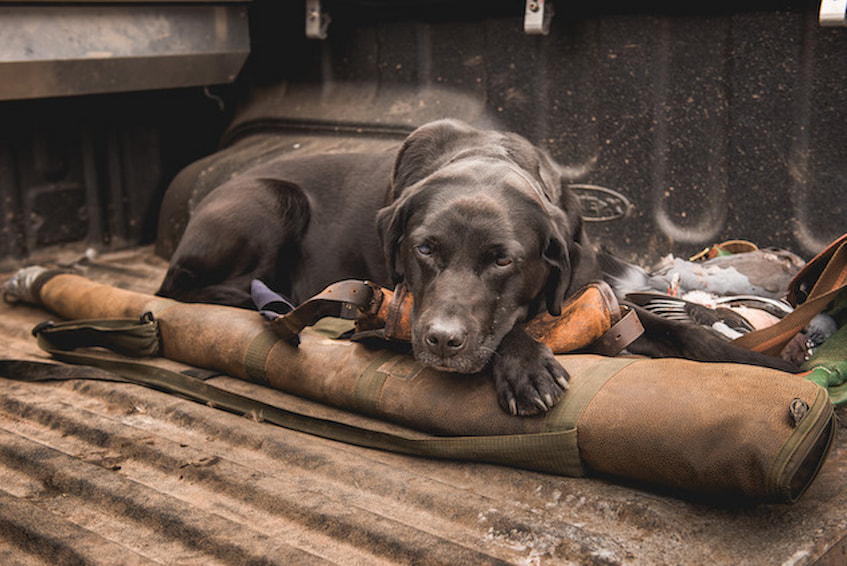 The active ingredient of Onsior, robenacoxib, belongs to a family of pharmaceuticals known as nonsteroidal anti-inflammatory drugs. It acts by inhibiting an enzyme that is involved in the production of prostaglandins, which are implicated in pain and inflammation. Robenacoxib lowers pain and inflammation caused by musculoskeletal diseases, surgery, or osteoarthritis by preventing the generation of prostaglandins.
Whether you need 20 mg or 40 mg tablets, you've got onsior for dogs available for prescription orders online. The tablets are taken once a day at the same time, and the dose changes according to body weight and use. In cats, treatment is restricted to six days for acute musculoskeletal diseases and longer-term for chronic musculoskeletal disorders, with veterinarian care.
Osteoarthritis treatment in dogs should last as long as necessary. If Onsior is used to alleviate pain and inflammation associated with surgery in cats and dogs, a single oral dosage should be administered prior to operation. Daily dosage may be given for up to two days after surgery.
Joint Supplements
Dogs cannot generate vitamins and minerals on their own, therefore they must ingest them. Joint supplements may be beneficial to dogs suffering from osteoarthritis. Glucosamine and chondroitin, Omega-3s like fish oil, and green-lipped mussels are some of the therapeutic elements.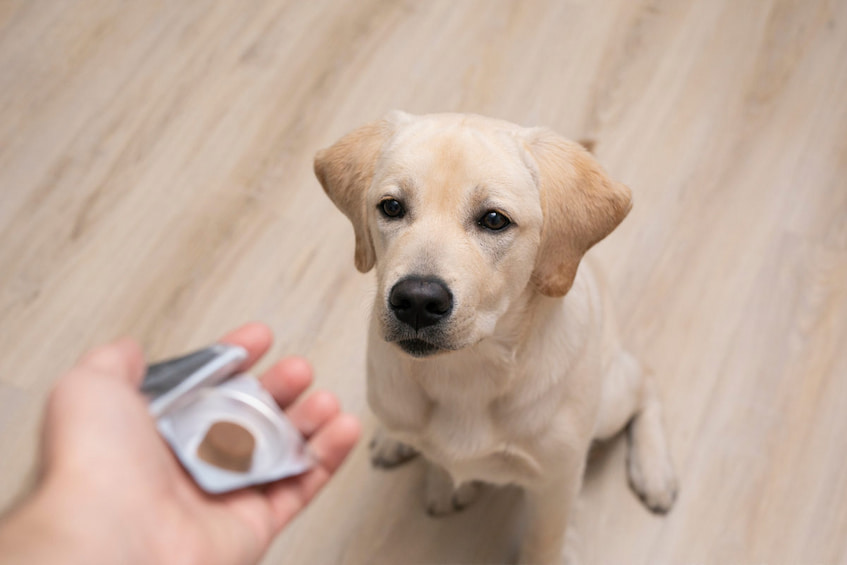 Turmeric, dried milk protein, and CBD can also be found in joint supplements, however additional research is needed. Another factor to consider is whether your dog is fed a homemade, whole-food diet. If this is the case, you may not have access to the vitamins and minerals your dog needs. That's where vitamins for dogs, such as those that promote musculoskeletal health, might help.
Weight Management
Whatever the state of your dog's joints, it is critical to maintain a healthy weight and an active lifestyle. Carrying extra weight on injured joints in dogs with osteoarthritis is not only uncomfortable but can also hasten the breakdown of cartilage. Obesity in healthy dogs can predispose them to osteoarthritis as well as a variety of other disorders. If your dog is overweight or obese, your veterinarian is your greatest resource for starting a diet and exercise plan to enhance their health.
Orthopedic Dog Bed
It's a common misconception that sleeping in a softer bed helps with arthritic pain. The fact is that when something is soft, it causes the dog's heaviest part to sink, causing misalignment of the joints and discomfort, which is why an orthopaedic dog bed is a must. An orthopaedic dog bed is a bed that is intended to aid a dog with arthritis or other orthopaedic disorders. Many vets prescribe these beds as a part of the treatment for dogs with arthritis.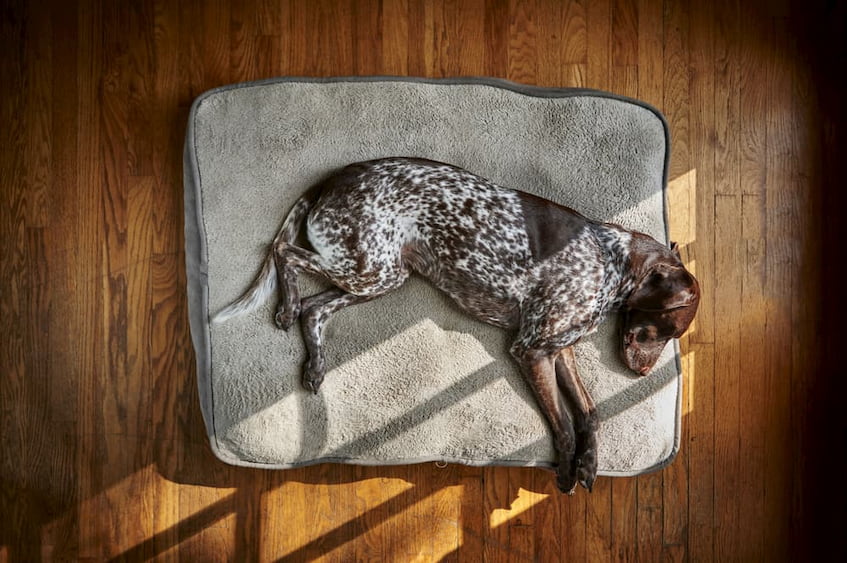 Often made of memory foam or similar soft yet firm material, orthopedic dog beds help your dog's joints by minimizing the pressure spots when they are resting. The whole process of standing up after laying down will be a lot easier because the bed is a little firmer. It will be significantly easier for your dog to stand up on something that supports it rather than on something too soft that sinks in.
If your dog is in a lot of pain, it's best to get it a ground-level bed. This way it won't have to use the legs to get in and out of bed as much. If you get a high bed, you may need to assist it each time it wants to hop in which might aggravate your pet's pain even more. If you have a small dog, the bed should be only a few centimetres above the ground, and if you are purchasing a bed for a larger dog, it should not be taller than 20cm.