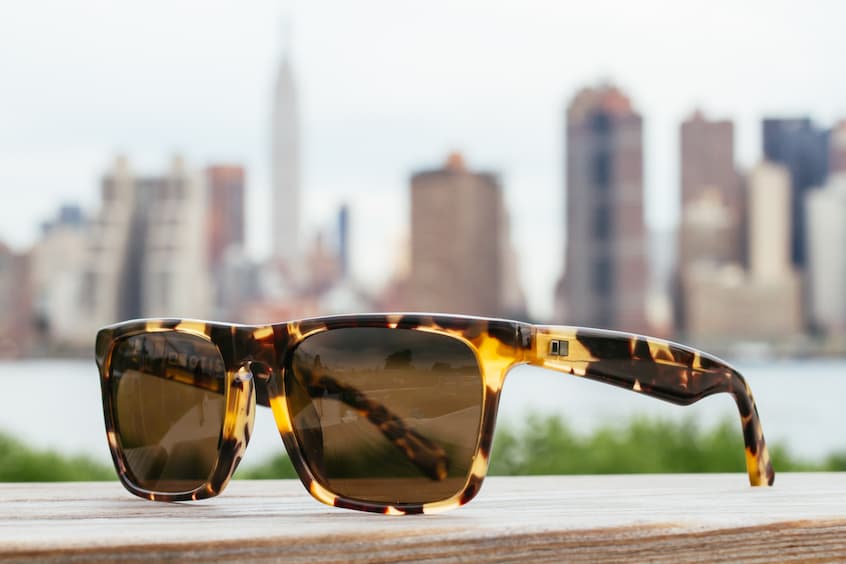 How to Keep Your Otis Sunglasses Like New (As Long as Possible)
If there's only one thing you should carry every time you leave your home in the daylight, that's definitely a good pair of sunglasses. Not only are they a great fashion accessory to every outfit from business formal to street wear, but most importantly, they protect your eyes from the harmful UV rays that can damage your eyesight.
Out of all the sunglass brands you can choose on the market, more and more people go for Otis because they simply combine functionality and fashion. But, as much as Otis sunglasses offer great value for everyone, they can only last for a long time as long as you take proper care of them, just like they do for your eyes. So, if you're wondering how to give your Otis sunglasses the care they deserve, take a peek at the following tips.
Pay Attention to the Lenses
The lenses are the part of the sunglasses that makes sure your eyes are well protected from external influences. Knowing this, Otis developed their Polyamide lenses with extreme precision, offering 100% UV protection and impeccable clarity, without distorting the vision. But even though the mineral glass of Otis lenses is one of the most scratch and crack resistant glass out there, it doesn't mean that the lenses will stay indestructible if you're mistreating them.
Scratching or breaking your Otis sunglasses' lenses can harm your eyesight and there's a danger of some broken glass pieces falling into your eye and causing injuries. But regardless of how much you treat them with care, no pair of lenses in the world lasts forever and sometimes it's required to get Otis sunglasses lens replacement. So, if you spot any scratches or cracks on the lenses of your shades, don't wait to replace them.
Even if your lenses have only tiny scratches and you can still see perfectly through them, the biggest mistake you can do is to continue to wear them. Eye health experts advise that the lenses should be immediately replaced even if they only have micro-scratches as the UV rays can get through them and damage your eyes.
But even if your glasses' lens are not visibly damaged or scratched, it's still recommended to get Otis sunglasses lens replacement every two to three years, since the UV rays degrade the coating of the lenses over time, reducing the protection they offer to your eyes. So, if you're concerned that you own your Otis sunglasses for more than three years, don't rush to toss them into. There're a lot of online stores where you can conveniently buy Otis replacement lenses, as a more budget and eco-friendly option than buying new sunglasses.
Clean Them Regularly
Keeping your Otis sunglasses looking like new, means keeping them clean on a daily basis. But when it comes to cleaning sunglasses, a lot of people are used to wipe them with their shirt because it's a fast solution. As much as it's handy, it's wrong, since some rough materials can scratch and damage the lenses and make the smudges even worse. For this reason, always use a special microfiber sunglass cleaning cloth, since it's designed to safely and completely remove dirt and smudges from the lenses.
Also, if you want to wet-clean them, make sure you only rinse them with water or a special lens cleaner that ensures that all the dust particles will be swept off the surface of the lenses. Cleaning them with rubbing alcohol, vinegar or any other abrasive cleaner can permanently damage the lenses.
Don't Expose Them to Excessive Heat
Forgetting our sunglasses on the car's dashboard is something that most of us often do. But before you fail to remember to take your shades out of the car, know that the sun's excessive heat can damage them permanently. Not only can heat wear off the lenses' protective layer as we mentioned before, but it can also cause the frames to distort, making them warp or crack. For this purpose, Otis offers sunglasses with metal-based frames too, but putting them on after they've been in the sun can be an unpleasant surprise for your facial skin, so be careful.
Avoid Habits That Damage Your Sunglasses
Except for forgetting the sunglasses in the car, we all have some bad habits regarding using our sunglasses which can also lead to damage. For instance, you should always use both hands to put on and take off glasses, lifting them from the ears first, to prevent them from getting tangled in your hair or twisted. This also applies to wearing your sunglasses on top of your hat.
Except for carefully putting them on and removing them, avoid adjusting them by applying pressure to the nose bridge, since it can damage the finish of the frame over time and make the arms bend. If your Otis sunglasses accidentally start sitting crooked and uneven on your face, don't try to fix them on your own if you have no experience. Instead, you can get them fixed in the store you bought them, or simply contact the Otis support team for further instructions.
Make Sure You Store Them Properly
Perhaps the most important thing to remember in order to keep your sunglasses looking like new, is to store them properly after taking them off. For this purpose, make sure you put them in a protective case to avoid getting them scratched and dust and dirt settling on the lenses' surface.
The hard cases are usually the best choice. But they can be large and wide and might not fit smaller purses. But this doesn't mean that you should just throw your lovely sunglasses into your purse along with your keys and other objects with rough edges that can cause damage. Instead, you can get a small microfibre pouch that can protect them from scratches, although not from impacts.
And if you can't avoid leaving the sunglasses inside your car, at least make sure you store them properly. The most convenient places for storing them are in a sunglasses holder near the mirror or in a case in one of your car storage spaces, where the sun can't get to them.
Adopting the habit of maintaining and treating your Otis sunglasses with care is the only way to make sure that your sunglasses are in a good shape and they look like they came straight out of the store, even after using them for years. So, make sure you treat them properly and give them the care they deserve.