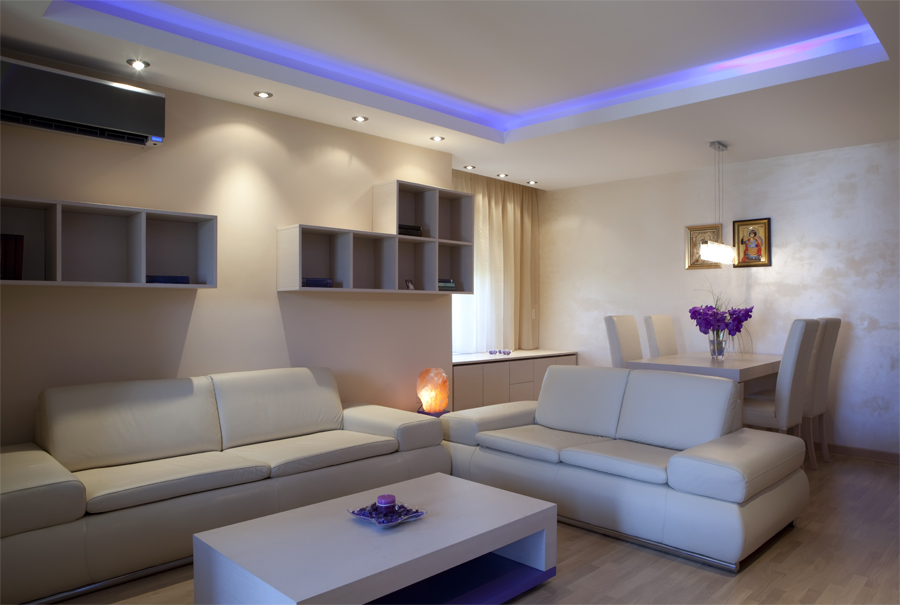 How to Juggle with Lighting for the Benefit of Interior Emphasis
If you're reading this, you've probably looked at hundreds and hundreds of photos of beautiful homes. Perhaps what caught your attention were the colours in a room and you decided to write and ask the contractor and the designer how are these colours exactly called. However, an important thing to keep in mind while browsing such photos, is that a lot of them were taken under supplemental lighting, which greatly affects how you see interior colours.
Getting inspired by the photos you see is great, but experimenting with the lighting in your house is something you should do before you start painting. With all the new lighting technologies on the market, you should follow a few tips in order to achieve the perfect colour combinations.
As you probably know (if you've done any research) there are a lot of options nowadays when it comes to shopping for interior lighting Australia wholesalers and retailers offer. Plus, you can compare lumens or watts to see how bringht a bulb is, or if you want to know how cool or warm the light it produces is, look for their Kelvin ratings.
If you want to warm up a room, interior lighting Australia experts suggest looking for a bulb with a temperature around 2.700 Kelvin. LED and Halogens are an excellent choice, but every type of bulb is available in warmer ratings. If you want to cool down the colours in a room, look for bulbs close to 4000 Kelvin. Generic fluorescent lights will generally cool down a room. And if you want to replicate natural daylight, you need bulbs with around 5.000 to 6.000 Kelvin. Beware though – this may not be what you've expected, as this is a very cool light.
You can use the light to your advantage and combine different types of lights to get the warmth or coolness that you want. LED strips give a warm glow and LED lights are the longest-lasting type of bulbs available, and cost the least to operate. However, they do have a more expensive up-front cost.
If you're unsure or inexperienced, ask a professional to help you with your lighting plan. Someone with the right knowledge can help you maximize energy efficiency as well as help you get the colours just right. They can also tell you how to control and monitor the natural light you get. Look on professionals as a smart investment that will save you both money, time and nerves when picking the right interior lights for your home.