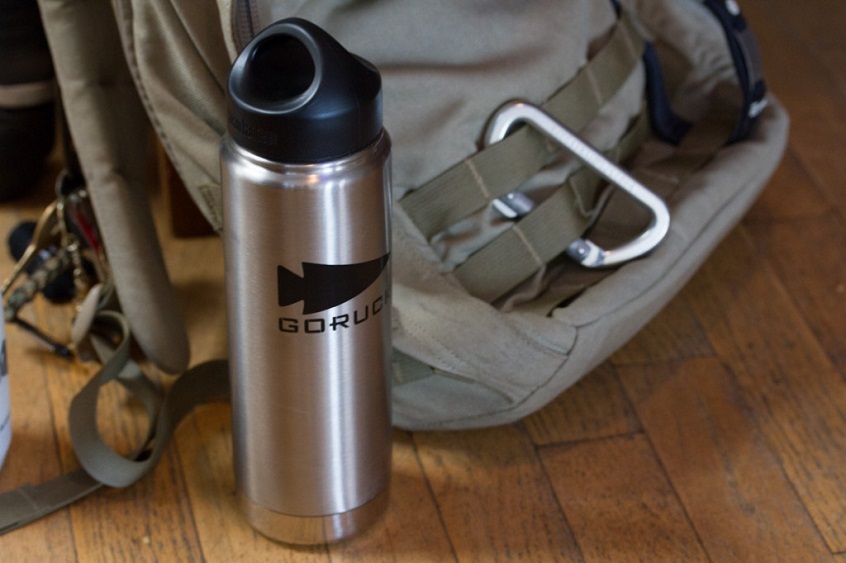 Klean Kanteen Wide Mouth Bottle: Your New Healthy Lifestyle Friend
The hurried lifestyles we lead today, constantly being pressed for time, takes its toll on our health at one point of another. How many times have you been brought to a situation of not having any other choice but to eat fast food, whether at work or at home, so you'd buy yourself some time for finishing off more work related tasks? On top of this, we also forget to stay hydrated and having headaches is a good sign of it. Along with making drastic diet changes, it's more than important to remember to drink enough water.
What's the way to remind ourselves (because being busy as we are, we need the constant reminding) to set this healthy habit? As part of the many apps created to make our lives easier, there are also those meant to help us stay hydrated, but as far as I've seen it having a stylish bottle at hand also makes one more prone to sticking to this habit. Out of all the water bottles available for sale (my oh my, the water bottle world sure is vast), the Klean Kanteen wide mouth bottle is the one that really stands out.
Why this bottle in particular you ask? A bottle is just a bottle anyway, right? No, a bottle isn't just a bottle, when you take the materials it's made of into consideration. The Klean Kanteen wide mouth bottle is gaining popularity because it's stainless steel, low-cost non-reactive BPA, phthalates, lead and other toxins free, lightweight bottle with slim design, ideal for carrying it with you whenever you're on the go as it fits cupholders and backpack bottle compartments.
Another great aspect about it is there's no metal smell or taste, and it's not something glass or plastic bottles can match either. Klean Kanteen is also known as a brand offering great insulation, and this is certainly another feature of this specific bottle. The wide mouth makes it possible to fill ice as well as carrying the bottle easily. On the plus side as well, it's leakproof, and has minimal damage in cases of being dropped, with both the bottom and the lid being created perfectly. Not surprisingly, this type of bottle when compared to other stainless steel ones, plus plastic and glass, is undoubtedly ranking high due to all of the above-mentioned characteristics.
Knowing all this, it's fair enough to give this bottle a chance and make it part of your new healthy lifestyle, and why not buy it as a gift for loved ones to share its ingeniousness with them? It's a gift they're sure to love.