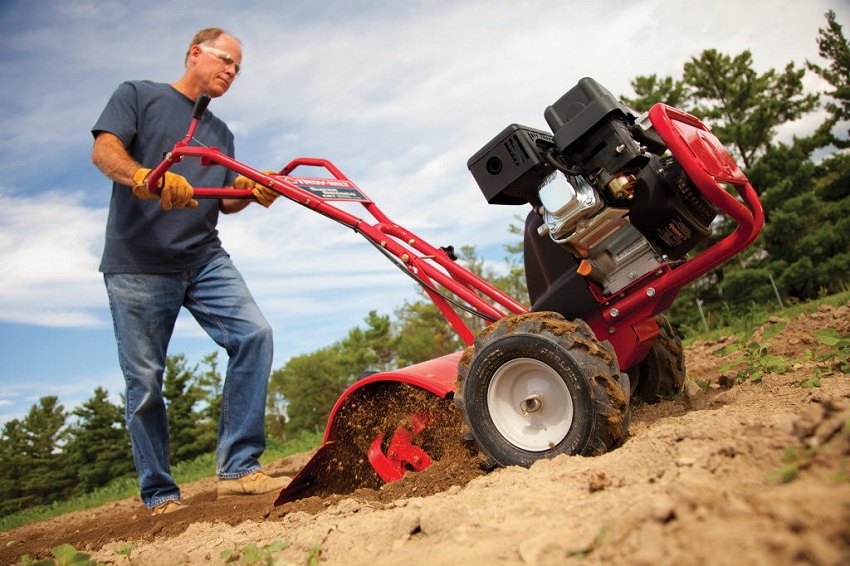 Making a Good Fit Between Your Garden and a Tiller
In order to make a good fit between your garden, yourself and a tiller, you have to be aware of several consideration as well as the different types of tillers. So let's try and get that three-way match right.
The size of the garden is generally the starting point for determining your tiller needs. As advised by most tiller manufacturers, small gardens that count less than 1,500 square feet require a mini-tiller ($200 to $350). Medium-sized gardens can be managed with a 5- to 6-horsepower tiller ($500 to $800), and big gardens of more than 5,000 square feet require a tiller with a 6-horsepower engine at the least ($800 to $2,000). Here's how tillers are divided into three types.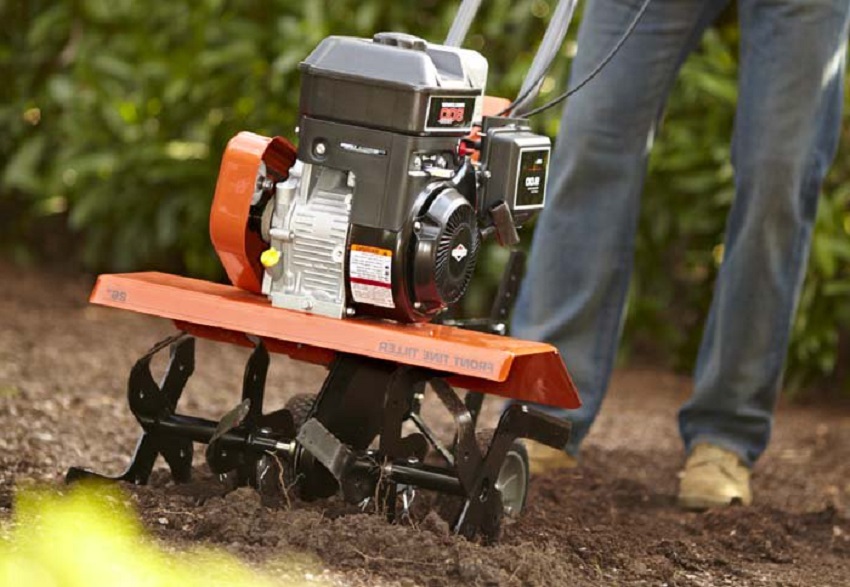 Mini Tiller
These are often called cultivators, and serve best in loose, rocks free soil. Due to its small size, this garden tiller is the easiest to control and store. Mini tillers are very useful when it comes to cultivating between planted rows or small beds. When looking for a mini tiller for sale, keep in mind that this smaller sized machine is recommended for gardens that are sized less than 1000 sq ft. The width of these machines generally ranges from 6-9 inches.
Front Tine Tiller
These are mid-sized machines recommended for gardens which take up 1000 – 5000 sq ft in size and got moderately loose soil. When looking for such tiller for sale, keep in mind that they feature forward-rotating tines which are located at the front part of the machine. This forward-rotation helps pull the tiller forward through the soil. They feature rear-mounted wheels which allow the operator a leverage point as to pry the tines conveniently in and out of the dirt. A note on safety is that a front tine tiller might jump to the surface and skip over compacted soils.
Rear Tine Tiller
Being very large and powerful, these tillers are best for areas that are larger than 5000 sq ft. They work with both rocky and compacted soil. Just make sure you have ample space in order to maneuver this tiller, since it requires more room to turn. These machines feature front-mounted wheels that propel the tiller through the dirt. The tines of these tillers are located in the rear. Standard-rotating tines (SRT) imitate the rotation direction of wheels, while counter-rotating tines (CRT) will go in the opposite direction. These machines can be purchased with either of these rotations, but some models allow both. Counter-rotating tines can be used for digging up harder ground, however this makes them a bit be hard to manage. Their counter-rotating tines oppose the pull of the wheels and this creates the risk of getting stuck.