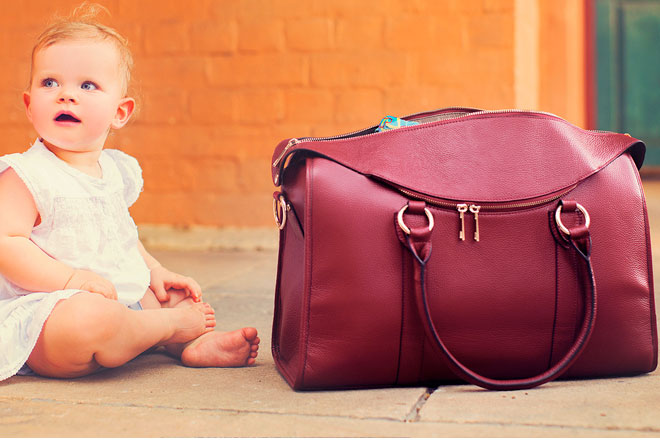 Nappy Bags – May Babyhood Begin with a Stylish & Functional Tag
When it was time to choose a nappy bag for my newborn (and myself, of course), I approached the subject with great attention as if I was preparing a graduation thesis all over again. Is a messenger bag convenient enough to carry around? Would a backpack make me look like a school girl who just gave birth? And what's the perfect number of pockets to keep all the stuff organized, anyway? – these were just some of the questions that were bugging me at the time. As you can see, finding my ideal bag for nappies and all baby-related paraphernalia was a big task for me, but I can now say that it paid off really well.
Instead of looking like Mary Poppins with everything crammed in a bulky sack, I found the perfect bag which made me feel like queen of organization, despite my over-cluttered living room. And not to mention how it significantly reduced the stress I faced when I went out with my baby. If you have one (a baby, that is), you probably know how nappy changes away from home are a complex ordeal. But with the right nappy bag, a mommy will never have to worry about her baby's smelly nappy. Here's what I found that you should definitely keep an eye on when on the lookout for the ideal piece.
Storage is Key
There are many things that a baby needs 24/7: a good amount of diapers, rash cream, a bottle of milk, snacks, pacifiers and the list goes on. You might be surprised of all of the items involved in baby rearing, but there are also the things that you yourself will need. For that reason, all new nappy bags Australia wide mothers hold on to this kind of accessory like a precious treasure chest. The capacity to carry around dozens of things is the number one feature you should look for in a baby bag. For that reason, bags with exterior insulated compartments for bottles, nappies and wipes, as well as with additional storage for your cell phone and keys are especially useful. Keep in mind the size of the bag if you are planning to use it for an over-night stay or camping.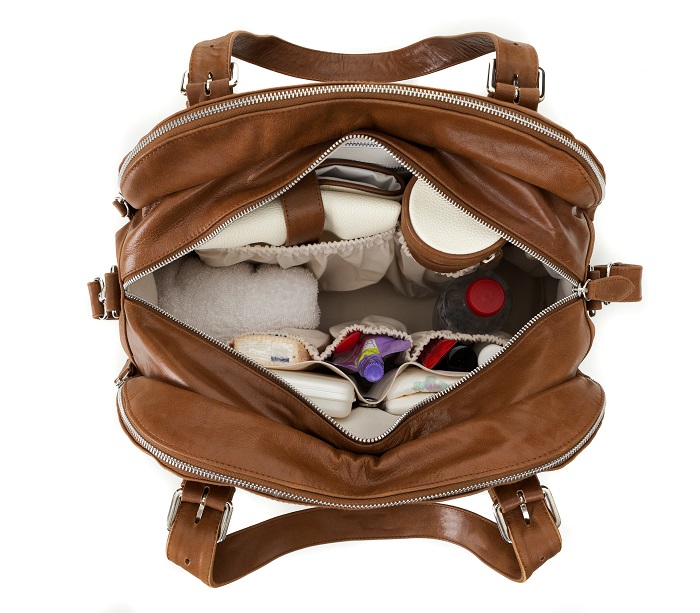 Ease of Use
A spacious bag is nothing without a good inside organization plan. There will be times you will need an item instantly, and having to burrow through in a pile of things will rob you of time and stress you out. Therefore, a bag that opens widely and with many different organizational pockets on the inside is a real lifesaver. You will notice the importance of a good and organized bag the moment you're changing your baby's nappy and remember that you forgot the cream. Being able to reach the cream with one hand, while securing your baby from topping over with the other one is proof that the bag is especially functional. You might also want to consider buying nappy bags Australia made pieces made out of a lightly coloured material for better visibility. Trying to find something in bags with dark lining is like going through a black hole.
Fit and Style
If you're a mommy that doesn't mean you get the free pass to not look stylish. Besides your baby, the number one thing people will be looking at is your huge bag, so choose one that will also make a fashion statement. Luckily, there are chic tote bags on the market which do not sacrifice style on the cost of functionality. And many of them come with a removable messenger strap enabling you to free your hands for increased convenience. If you are an urban girl, becoming a mom doesn't mean you'll have to class up your game. In fact, there are many cool backpacks ideal for women like you. Your style is personal and unique, so choose a nappy bag that will best reflect it. However, keep in mind that it will get dirty quite often, so it's strongly advised that the bag's material is stain-resistant and easy to maintain. There are manufacturers who offer nappy bags with insides made out of Agion which has antimicrobial properties.