New Mum on the Block? – Here's What You Need to Stock up on
Being a mum is undoubtedly one of the best experiences ever, but it sure comes with a whole new range of obstacles to overcome… Luckily, these can be handled with relative ease by having the right helpful products at hand. In light of that, here are some essentials that can make life easier for new mums.
Breastfeeding Covers
Finding a private place to breastfeed your baby in public can be a challenging task. Needless to say, feeding your baby in front of a group of strangers is not pleasant and comfortable. Fortunately, there is a solution – a breastfeeding cover. All you need to do is find a good pregnancy store that offers a wide range of breastfeeding covers and choose what you deem best for you. For ultimate comfort, you can opt for a breastfeeding cover made of natural cotton or bamboo. The adjustable necktie allows you to peek inside and help the baby when needed. These nursing covers are large enough to cover your tummy completely.
There are a lot of designs available, both practical and stylish. And the best thing about them is that they are multipurpose. For instance, after you finish nursing, you can incorporate them in your outfits as scarves. You can also use one as a car seat cover to help minimise loud noises and distractions that might disturb your sleeping baby, or as a carrier cover to protect the baby from wind or harsh UV rays. And lastly, you can use it to protect your baby from picking germs from the shopping cart and give your baby a clean, comfortable seat while you're shopping.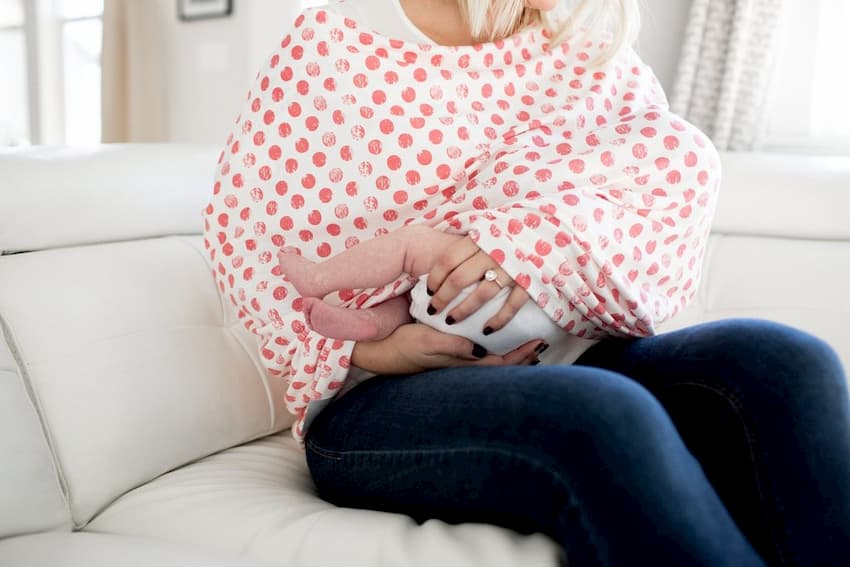 Lactation Cookies
Eating healthy while breastfeeding should be a top priority for every new mum. Breastfeeding requires a lot of energy and nutrients. You need to make sure that you're taking plenty of protein, calcium, iron and vitamins. That being said, lactation cookies and biscuits are a healthy and delicious snack that can support your milk supply and energy requirements while breastfeeding. If you have some free time (I highly doubt it), you can make lactation cookies by yourself, or you can order them from a breastfeeding store.
You can find different flavours of these delicious snacks (vanilla, chocolate, vegan and gluten-free options) that you can enjoy with the afternoon cup of tea. Simply put, lactation cookies can give you an additional boost of energy needed to take good care of your baby.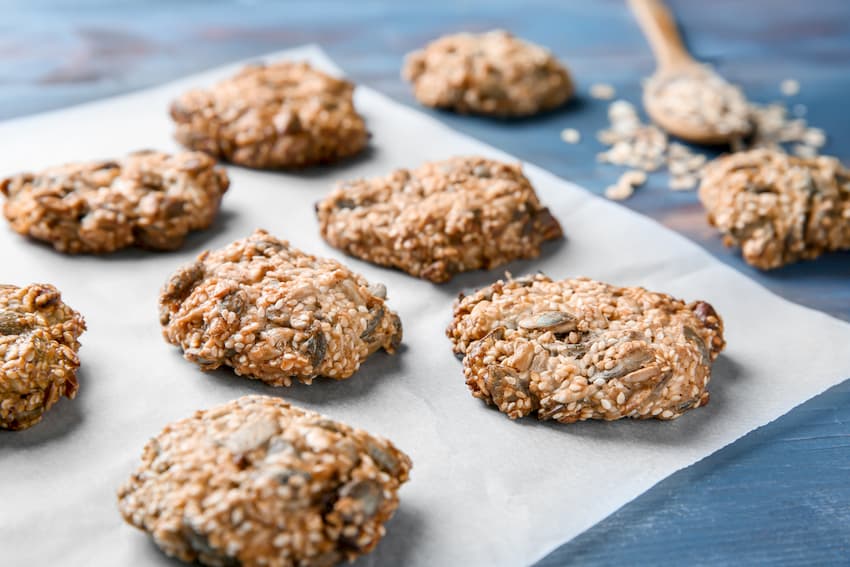 Baby Carrier
Having a newborn at home means hours and hours of carrying them around. That's completely fine. Babies want to be near you, as much as you want to be near them. This is when baby carriers come in. They are ideal for travelling with your baby without having to deal with a stroller or carrying him/her in your arms. In addition, it can prevent people from touching your baby which can sometimes be overwhelming and annoying. Also, since baby skin is extra sensitive, you should avoid random hands touching your baby and a carrier can keep your baby nested in a protective cocoon.
Another great benefit of a baby carrier is a happier baby. Generally, babies love to be near their parents, so the more you carry him/her with you, the less likely it is for your little one to start crying. You can also nurse directly, anytime, everywhere. And finally, this way, the baby will be able to develop some cognitive and social aspects sooner, thanks to the constant change of environment.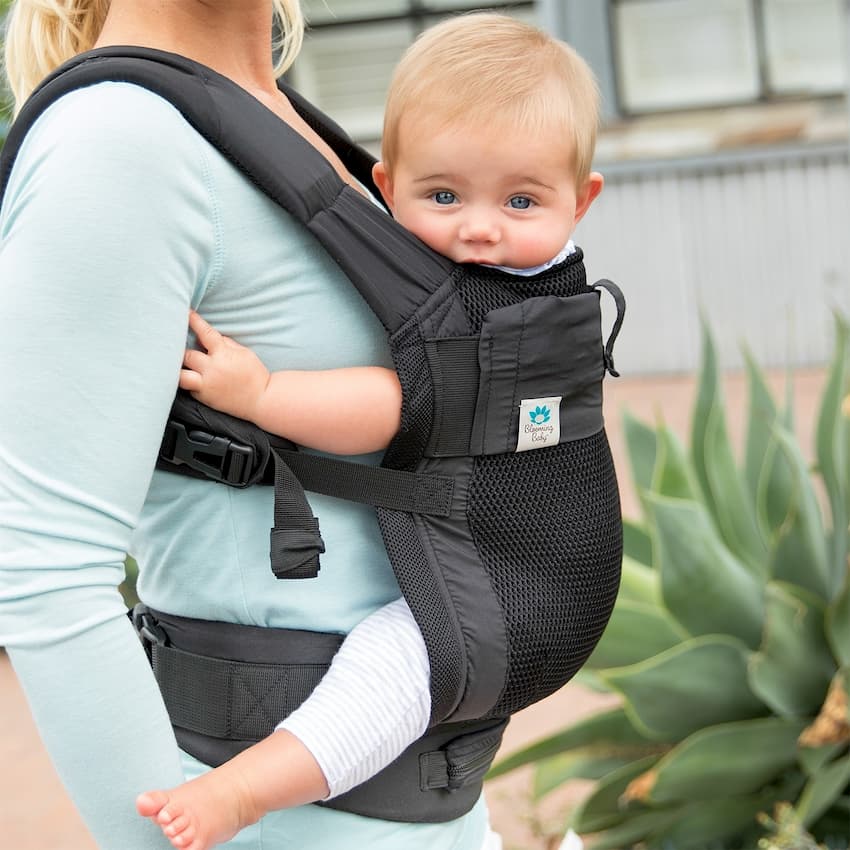 Maternity Dresses
Being a new mum usually means less 'mum time' and more 'baby time'. Because of this, new mums choose comfortable and practical clothes over stylish and trendy pieces. However, this doesn't mean that you can't find your favourite little black dress in maternity variant and rediscover your style. Well-stocked maternity stores offer chick and modern maternity dresses that can win your heart at first sight.
If you want to reinvent the look your little black dress gives you, opt for a cotton black maternity dress. Make sure you shop for dresses that are carefully crafted with increased cup size, ideal for postnatal breastfeeding. There should also be invisible zippers placed in the upper bodice as to create modesty flaps from either side of the chest for breastfeeding or pumping.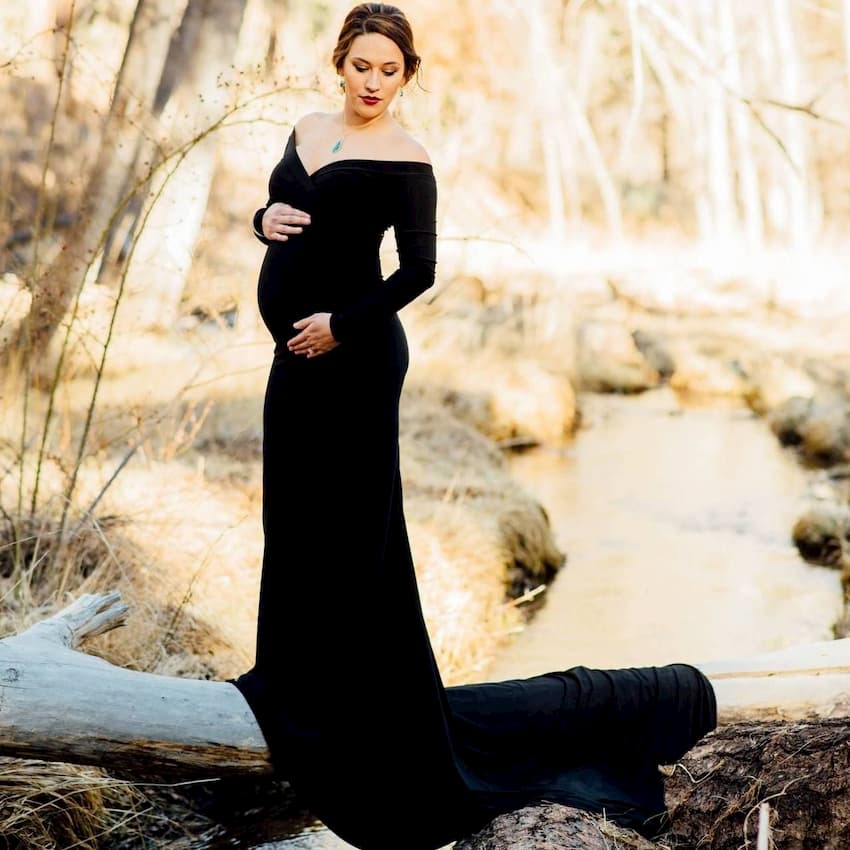 Nursing Pillow
Both you and your baby can benefit from a nursing pillow. Nursing pillows sit in your lap perfectly, providing a safe and comfortable surface to position your baby for breastfeeding. When the baby gets older, you can use it to support him/her when sitting or for more comfort during tummy time. When selecting a nursing pillow, opt for a machine washable one.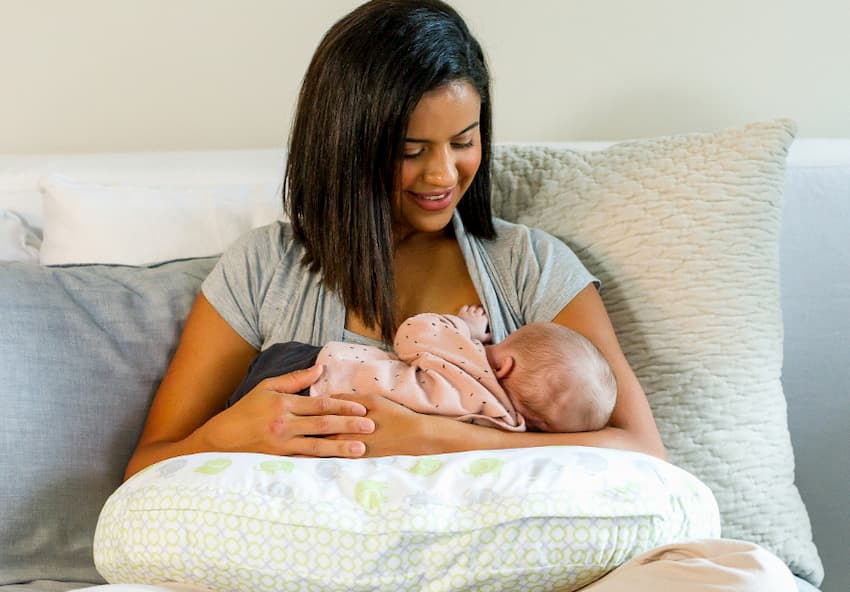 Big Purse
Being a new mum means that you need temporary separation from the little evening purses you love so much. Even when you'll skip taking your baby out with you, you'd still need to carry a lot of stuff. So, when choosing a stylish bag for your going-outs, make sure it's big enough to store all your essentials. Besides your phone, wallet and possibly makeup, you'll need room for tissues, wet wipes, hand sanitiser, scissors and a mini first aid kit.