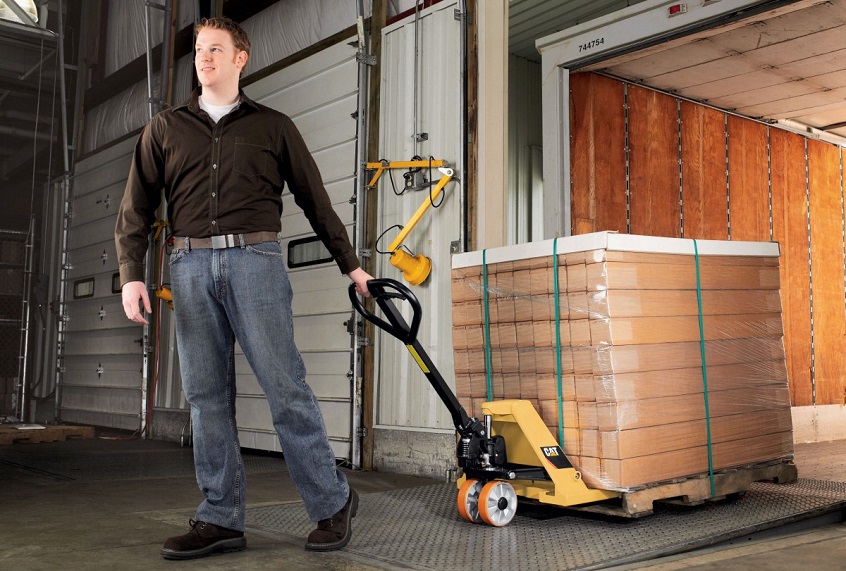 Lifting Equipment: Add Convenience to Your Business With a Pallet Truck
Handling the materials appropriately is one of the most challenging tasks in warehouses. In the past, warehouse owners used to opt for bulky machinery for the transportation of their products or moving the goods from one place to another. But today, more and more companies across the world are making use of modern technology and machinery in their workplaces to achieve better results.
If you are one of those business owners who is still using old fashioned machinery to handle and move the goods within your warehouse, you should consider switching to modern technology equipment in order to increase the speed, efficiency, and productivity of your business.
A pallet truck is one of the most used pieces of lifting equipment in warehouses today. This is due to their incredible capacity to increase productivity. They make it possible to be able to transport one or more pallets without the use of expensive forklifts or any other heavy lifting equipment. With a pallet truck, a single employee can lift and easily move an entire pallet of goods in less time and without requiring other resources to complete the task.
Another great benefit of this lifting equipment is that it is smaller in size when compared to the old fashioned machinery. This makes it more convenient and easy to use. Pallet trucks are available in both manual and electrical models. Understanding the benefits of both and weighting up the pros and cons against your requirements will help you choose the right model for your facility.
Manual Pallet Trucks
Robust and sturdy, these trucks are capable of carrying heavy loads smoothly and efficiently. Featuring a simple design, they fit all sizes and shapes of pallets. Due to their comparatively lower cost, manual pallet trucks are widely used throughout the logistics industry.
Electric Powered Pallet Trucks
These trucks offer great performance, high efficiency and are easy to operate. Because they are power assisted, they minimize muscle strain and other lifting associated injuries. In a busy warehouse, selecting an electric pallet truck can help save a great deal of operation time as it allows workers to go to greater distances and with fewer breaks.
Keep in mind that when adding a new piece of equipment to your portfolio, it is extremely important that you train your personnel how to use it properly and safely. Workplace safety is important and can represent higher insurance costs, penalty, and damages. It is your responsibility to protect your staff!