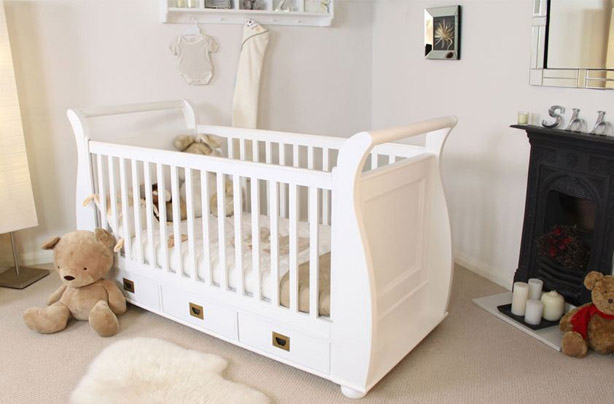 How to Pick the Perfect Baby Cot for Your Little Angel
You'd think we women are complicated, but wait till you have to deal with babies. We all know a little devil that immediately starts to cry whenever you put it down and silently hope ours doesn't turn out like that. If you're lucky enough, instead of your hands, your baby will spend most of the day in the cot. During the first two or three years, the cot will most likely be the place where your angel sleeps at night, has its healthy afternoon nap, and just plainly hangs out on a regular basis. Therefore, finding the right cot for your little pumpkin is incredibly important for his/her safety, as well as your peace of mind.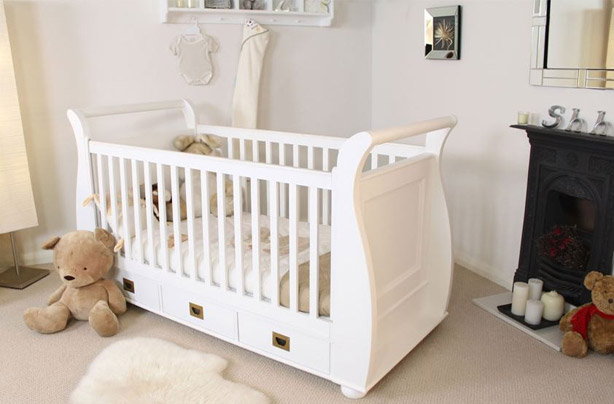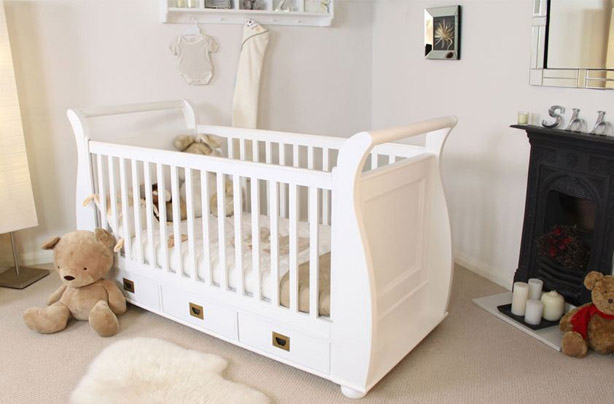 Safety – The Most Important Criteria
As much as you want, you simply aren't physically able to keep an eye on your baby 24/7. And the night is the one time of the day where we leave our angles completely on their own. During their sleep time, the cot will be the only thing preventing them from falling over. For this reason, if you're searching for baby cots Australia stores offer, check specifically whether they comply with the AS/NZS 2171 safety standard.
Since the cot is going to be used until the child grow out of it, usually at around age three, it should be strong enough and have no jagged points or edges. According to child safety experts, the safest cot is the one that has no sliding sides which could be easily push open, as well as finials or scroll work which a child could hurt himself with.
Materials Matter Too
Most of the baby cots Australia furniture stores sell are made out of wood. But wood is a wide category with materials that vary in quality. Generally, cots made of pinewood are the cheapest, however this material is softer, more porous and thus has a shorter lifespan. On the other hand, hardwoods like oak, ash, maple and similar are more durable and can be handed down form an older kid to a newborn brother or sister.
The finish of the material is also something you should pay attention to. There's a huge selection of colours ranging from pure white to natural earthy tones like lighter maple, cherry or much darker mahagonies. Whatever the colour of your choice, make sure that the finish is nontoxic and free from any VOCs (volatile organic compounds) that can have a harmful effect on a child's delicate health. A good tip is to look for water-based paints that include no solvents.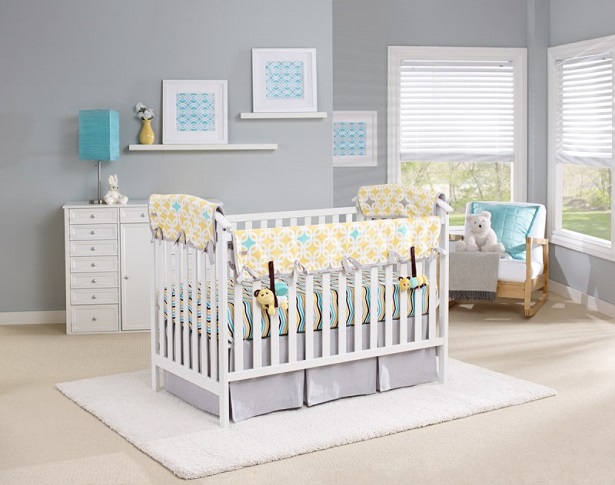 Additional Features that are Nice to Have
Additional features that help using the cot are more than welcomed for a sleep-deprived baby. For instance, a cot with castors is easier to move it around the room without creating floor scratches. Only make sure that the castors have lockable brakes on at least two wheels, to prevent it form sliding away when the baby starts jumping in it.
Babies are like puppies – they are adorable and will chew on everything. So, if you want to prolong the smooth appearance of the cot, use teethering rails. The name says it all. They are plastic strips that go on the edges of the cot to protect it in case the baby starts chewing on it. Plus, they feel much softer on the baby's teeth. Just make sure you wash them regularly.