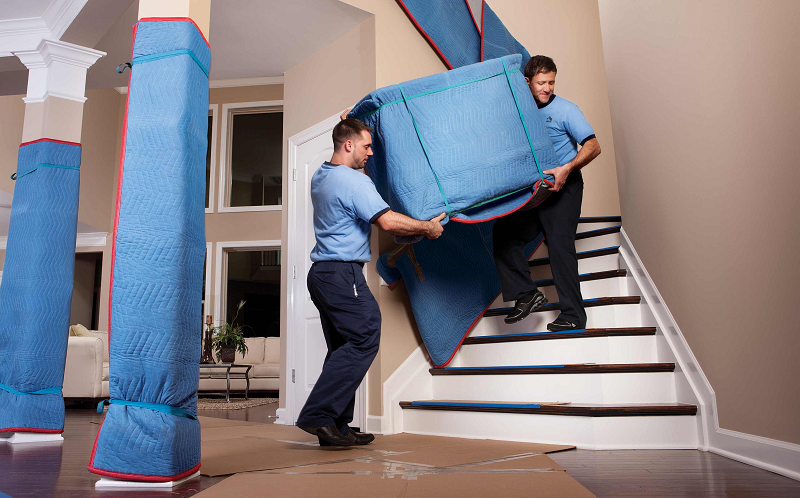 The Process of Moving: Properly Packing Up Valuables
The process of moving is never easy, regardless of whether it's relocating to a new home, or a new workplace. Sometimes you may be able to do it on your own, other times it may be more prudent to call in the professionals and let them organise the transportation from A to B.
No matter what option you choose, there are things to do regarding the protection of your valuables. Moving furniture can be difficult, especially in the case of heavier pieces, and there's also the worry they might get damaged when they are stored and transported in a vehicle. What you can do is take a look at the furniture blankets for sale, as they can be found in different sizes, suitable for your different furniture pieces.
If you purchase quilted blankets then you can count on no trapping of dust too. Great news is they are as affordable as can be, so this furniture protection shouldn't significantly affect your budget. Moving on, along with furniture blankets for sale, it's advisable to pile up on boxes.
Same as with the blankets, you have to find boxes in adequate sizes for the items. Smaller and more fragile items, like dishware, it's good to have boxes that have small compartments within, divisions to prevent movement of the items, and breakages altogether. In case you are moving electronics, it would help to store them in their original packages, or at least find some boxes in those sizes.
It's also important to build a cushion base before you actually pack, be it with packing peanuts or bubble wrap, then wrap up every item with bubble wrap individually, especially if it's easily breakable. You even have some of the basic protective packing materials at home, in the form of towels and old newspapers, that you can use to also wrap.
When wrapping up glassware, cups, and mugs, it's good to ensure the protective material stays in place by securing it with tape. As soon as you're done with that, start adding the items in the boxes, from the heaviest to the lightest, to avoid breakage further, and remember to add everything in the appropriate compartments (if any).
Once you've done that, it's crucial to fill up the spaces with more newspapers, or packing peanuts; this helps keep the items in position, disabling movement within the boxes. Secure the boxes, sealing them with tape, making sure even the corners are well-covered, and finish up by adding labels letting people know there are fragile items, as well as marking the upper side.