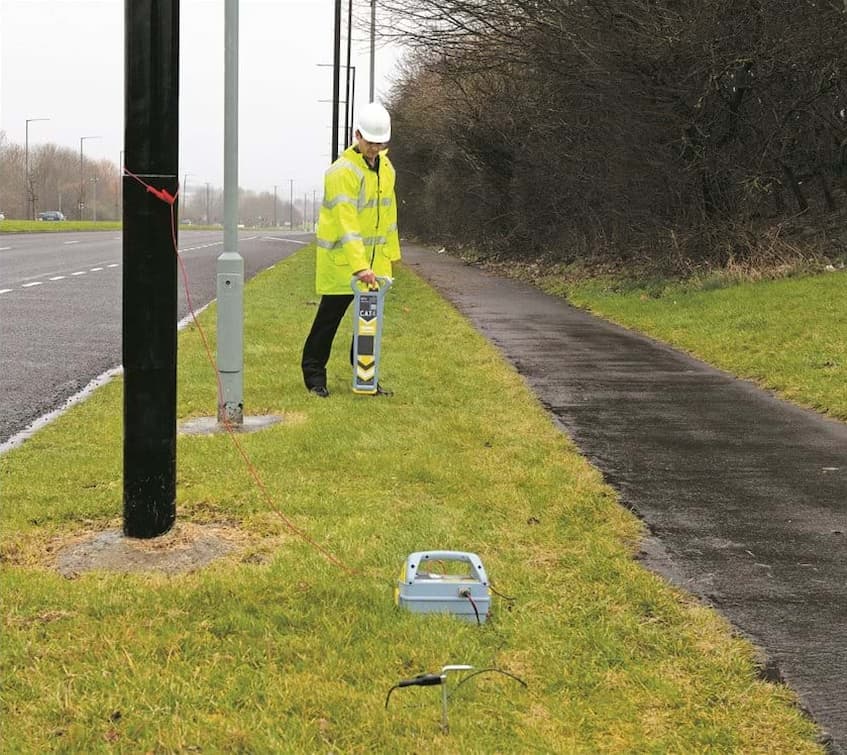 Radiodetection C.A.T and Genny4 Tools Guide: Locate Buried Cables Quickly and Accurately
Have you ever just looked down a busy street and wondered what precisely was buried underground? If you haven't, don't feel bad. In fact, very few people would ever be likely to; and that in itself is a testament to how accomplished we are at burying our infrastructure. The ground is teeming with meticulously concealed power and communications lines, as well as gas, water and sewer lines that most people are perfectly oblivious to. For utility workers, municipal employees, general contractors, and even private landowners though, this well-buried infrastructure presents an obstacle that can go from being a casual footnote to a major incident in an instant.
Fortunately, most of Australia's major underground asset owners are voluntary participants in a nationwide initiative that assists with locating buried infrastructure. The truth, however, is that not all assets owners have elected to participate in this voluntary program, participant's records aren't always entirely accurate, and some assets simply have no record at all. The potential for injury, and damage to property and infrastructure from inadvertent strikes when excavating are too great to be left to chance; which is why Radiodetection's patented selection of cable avoidance and signal generator instruments, including their C.A.T4 cable avoidance tool, are among the most highly trusted by engineers, excavators and private entities for detecting buried infrastructure.
Eliminating the Guesswork
The C.A.T4 equipment range builds on more than 40 years of excellence and innovation in the area of cable and pipe locating, culminating in the advanced depth measurement capabilities built into the C.A.T4+.
The C.A.T4+'s large, simple to read screen with bar graph readout, audio signalling, and straightforward mode selection and sensitivity controls make it among the easiest cable locators in the world to operate; and when coupled with the Genny4 signal generator's power-boosted dual-frequency signal, they form a powerful combination that's just as ideal for locating small diameter, hard to find cables like telecom twisted pairs and street lighting cables as it is for all other underground assets.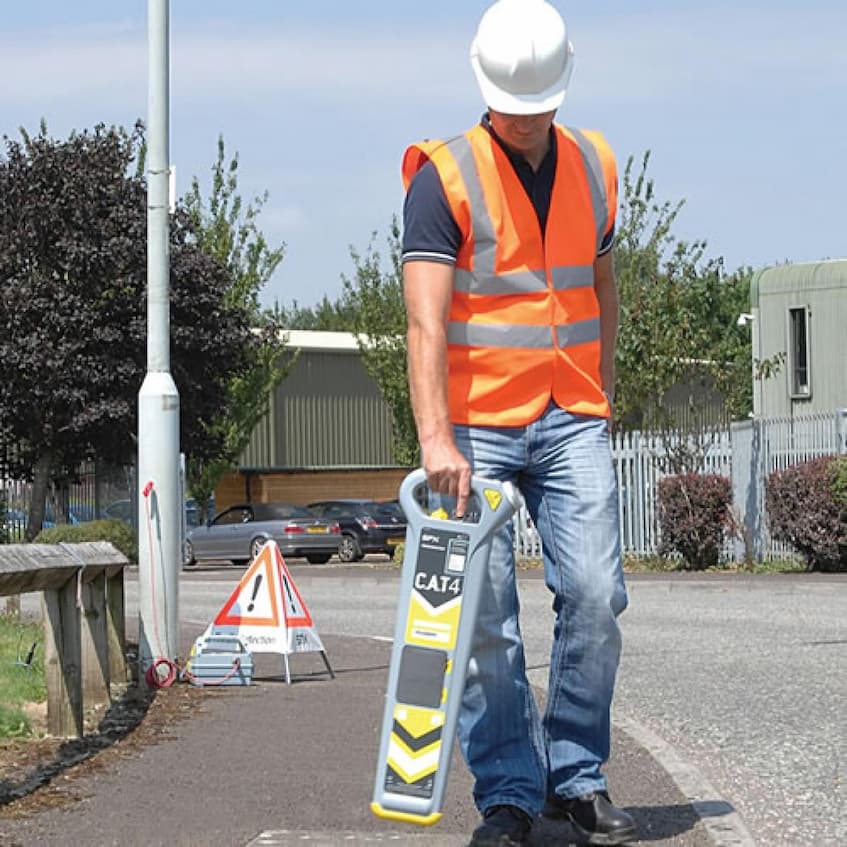 In short, these tough, IP54 rated locators are designed to eliminate the guesswork from detecting underground infrastructure, to perform quick site surveys, and to do them without requiring the operator to be an engineer. What more can you ask for.
Operating Modes
The C.A.T4+ has 4 operating modes – and its Dynamic Overload Protection feature works in the background to automatically filter out the kind of noisy, high-level interference created by substations and overhead cables that are loud enough to even affect underground detection.
A – Avoidance Mode
Avoidance mode allows the operator to rapidly and simultaneously search for and pinpoint all the signals generated by the Genny, Power and Radio modes.
G – Genny mode
Genny mode allows the operator to only detect signals generated by the Genny4 transmitter, with depth estimation. A Signal Boost feature is also available in this mode that allows the output signal to be increased by 10x to cover extra distance or depth.
P – Power mode
Power mode allows the operator to detect only the electromagnetic fields created by loaded power cables.
R – Radio mode
Radio mode allows the operator to detect only long-range radio signals as they travel along buried cables and pipes. When used with the Flexitrace™ accessory, plastic and other non-metallic pipes can also be detected.
The C.A.T4+ also has 2 additional features that, regardless of the operating mode, are designed to improve the detector's range and to minimize the risks of false warnings or missed infrastructure.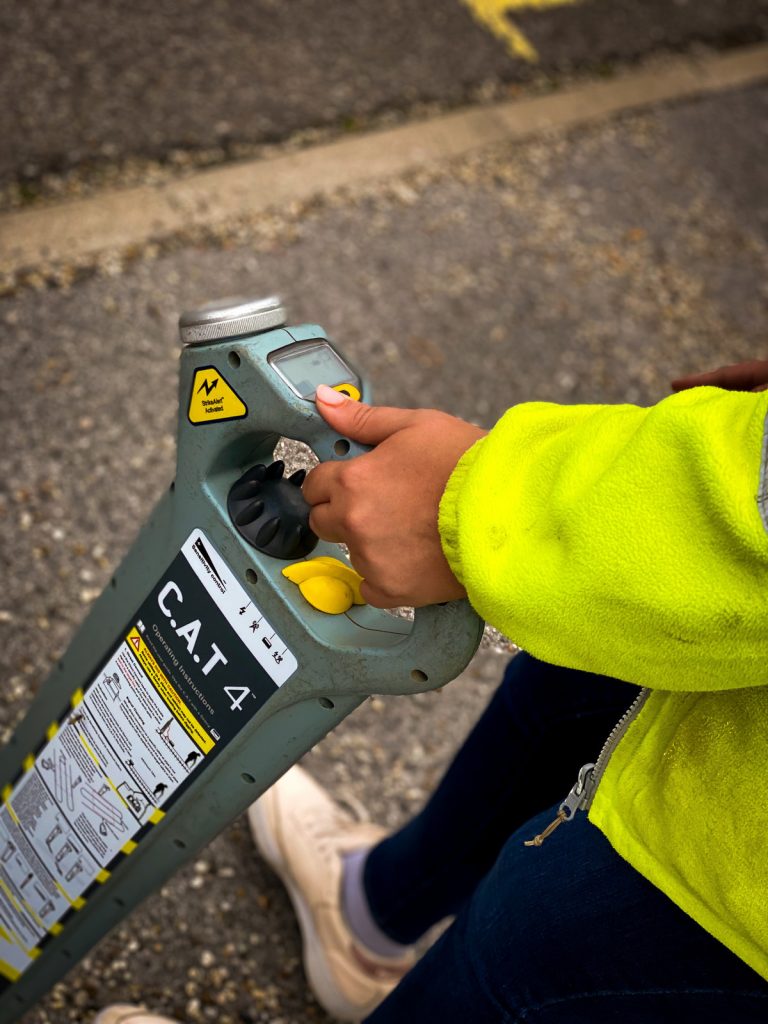 StrikeAlert™
This audible and visual warning feature reduces the risk of hitting a shallow cable.
SWING™
This feature is designed to inform the locator operator that they may be swinging the detector either too rapidly or too excessively.
Suffice it to say, it's easy to see how the C.A.T4+'s designed not only to allow operators to cover more ground faster, but to also do it more thoroughly. These are all the attributes necessary for a serious cable locator to accomplish its mission.
Data Management
When it comes to the data collected while detecting, the C.A.T4+'s committed to the kind of documentary accountability that allows users to record and retain evidence of their due diligence well in advance of digging. Depending on the extent of the excavation being performed, it may even be a statutory requirement to show evidence that a site survey was performed, and the C.A.T4+ doesn't disappoint.
The device can log up to 15 unique survey parameters in relation to every survey performed, including:
Date and time of survey;
Mode of operation;
Bargraph readout;
Survey location (longitude and latitude);
Speed over ground;
Depth measurements;
StrikeAlert™ and SWING™ statuses.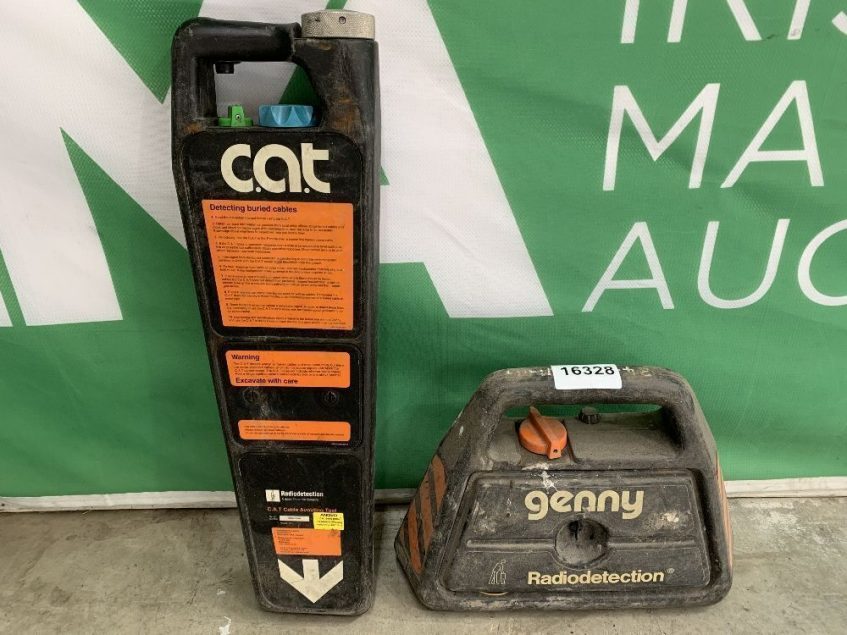 Once a survey's completed, that wealth of collected data can be retrieved from the locator's configurable USB port for analysis using either C.A.T Manager™ PC software or through the C.A.T Manager online service. The locator can also receive eCert remote calibration validation through the C.A.T Manager™ PC software; with automatic testing of its locating circuitry confirmable online against the factory's calibration specifications.
It's a fast and convenient process that not only reaffirms the user's commitment to internal quality assurance, but to Radiodetection's pledge to ensure their locating equipment is running only the latest firmware versions and is always operating at peak efficiency.
In Conclusion
At the end of the day, there simply aren't any acceptable shortcuts when it comes to performing thorough site surveys. The risk to personnel, property and infrastructure from not conducting the necessary diligence before commencing an excavation can have immeasurable consequences. That's why there shouldn't be any hesitation about contacting underground asset owners directly or by filing a Dial Before You Dig enquiry, in addition to complying with state and local regulations.
Ultimately though, it's the responsibility of engineers, planners and excavators to make every possible effort to know what's under the ground before the first shovel touches it. Underground asset owners can't always confirm what they have underground – that's why a C.A.T4 cable avoidance tool can give site surveyors the assurance of knowing firsthand what's under their feet, and what actions they need to take to protect lives and assets.
If you or your organization are preparing to perform an excavation activity – or you're responsible for procuring site survey equipment – insist on the proven reliability of cable avoidance instruments from Radiodetection. You'll be glad you did.