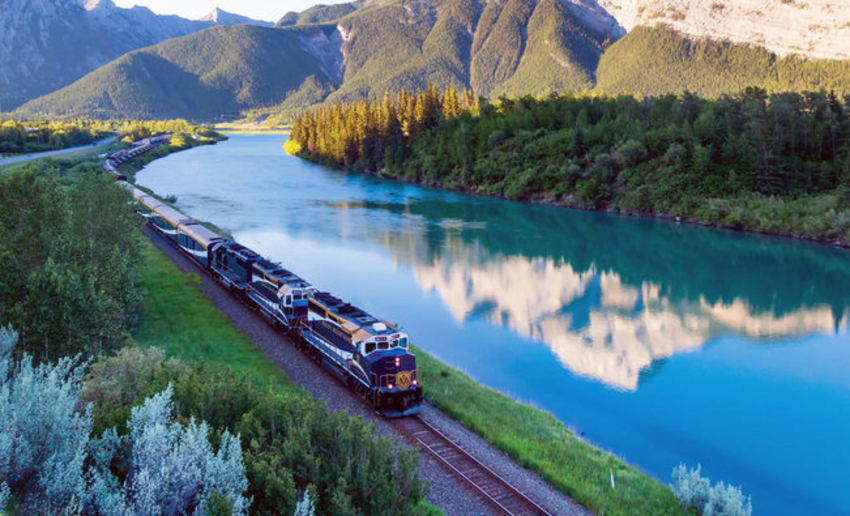 Why Is a Rail Trip Through Canada Something You Shouldn't Skip
Canada is a place of epic ski runs and hockey, maple syrup and poutine (a popular dish across Canada). It is renowned worldwide for its blend of cultures and multifaceted history, vast and untouched landscape and is considered one of the world's wealthiest countries, which makes it a very sought after touristic destination.
A trip through Canada can allow you to discover vibrant and culturally rich cities, along with stunning natural wonders. In the western part, the rocky mountains and cities of Calgary, Vancouver and Victoria are the main attraction in most itineraries. In the central part, some of the most popular options are Toronto, Niagara Falls, Montreal, Ottawa and Quebec City. There are also the Maritime Provinces of Canada, where you can enjoy the beauty of Gros Morne National Park, along with the cities of St. John's and Halifax, each with its own unique character.
One of the best ways to discover what Canada has to offer is through Canadian rail trips. Canada has 14,000 kilometers of tracks that operate over the country and features various routes that connect 450 localities. Various travel companies today offer Canadian rail trips that go deep into certain parts of the country which are sometimes inaccessible by any other model of transportation.
Canadian rail trips include travel aboard iconic trains that feature comfortable onboard accommodations and delicious meals as you travel to the country's must-see destinations. You may wonder what are the benefits of using such means of transportation. In addition to being safer than car and air travel, Canadian rail trips offer speedy downtown-to-downtown travel to and from major cities and are one of the best ways to enjoy a stress-free trip without wasting time on security checks.
It is true that train travel takes longer than air travel. However, when you travel by train you have the opportunity to use your time in a more productive way, such as enjoying yourself by looking through the window and admiring the beautiful scenery. If you prefer, you can also use the Wi-Fi access to connect your laptop and get some work done or simply spend some time on the internet.
Some routes even have panorama dome trains that are specially designed for sightseeing, so you can take in Canada's breathtaking scenarios. Most of them offer onboard entertainment programs on cross-country routes, including Canadian Heritage interpretation, learning vignettes, and onboard musicians program.
Exploring Canada through a rail trip can also allow you to meet interesting people and enjoy the convivial atmosphere of a long-distance train journey.