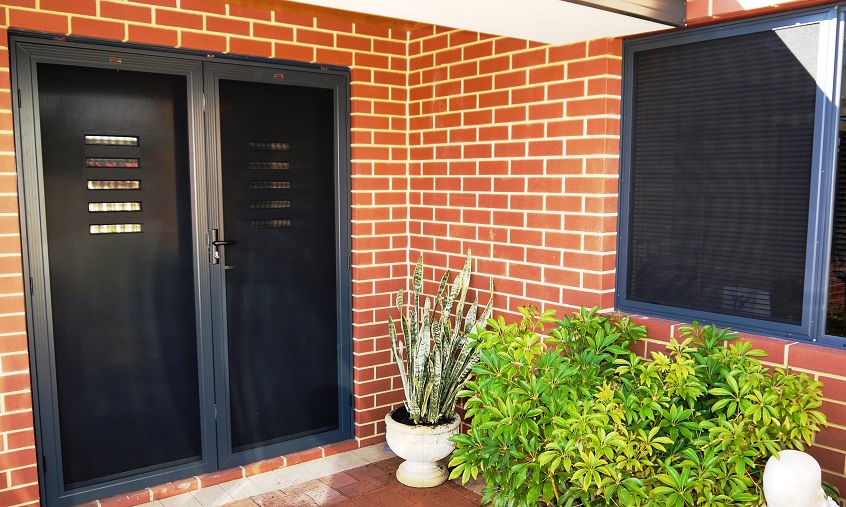 Reasons to Buy a Security Mesh Door
Isn't it rather silly that the majority of us wait for necessity to knock on the door (and I don't mean knock) and then consider getting a more secure one? Sometimes this occurs because of the belief that burglars don't actually come through the front door, however, this is not true. We shouldn't underestimate the fact that these are living and breathing creatures that walk among us and access our weaknesses and if that happens to be the front door, that's where they'll enter from.
Another thing that stands between homeowners and highly secure doors is appearance. Yes, it's true, the majority of mesmerizing doors available don't put that much emphasis on safety, but with the world evolving and sleekness taking over, this gave way for much more manufacturers to provide security mesh doors that don't compromise the aesthetic value. The key is to find a supplier that offers various models to choose from and doors in different appealing colours, although, plain metallic is now very sought after colour option due to its clean, sleek looks that can match various settings and speaks volumes regarding the homeowners' understanding of simplicity.
A very important consideration to mention is the level of resilience of the security mesh doors. When buying one, you have to make it's made according to the exact standards of Australia. This means that for the making of the doors the manufacturers must utilise a very strong 1.6 mm aluminium sheet which has to be perforated and then powder coated. The stainless steel mesh should be secured into a heavy-duty aluminium frame. These materials for the mesh and the frame are the standard choice when it comes to security doors that provide the utmost level of safety. Also, make sure the door features pressure retention systems which in turn makes for an extremely strong and corrosive resistant door.
Don't give unwanted guests a chance to consider your front door an easy mark, the mere sight of a heavy-duty aluminium frame door is enough to let them know you know what you're doing when it comes to securing your home. This is especially important if you live in a neighborhood with a high rate of forced entries. So, if you're making one important investment for your household this year, make it an investment in your and your family's security. Don't let Captain Hindsight tell you this was something you were supposed to do.