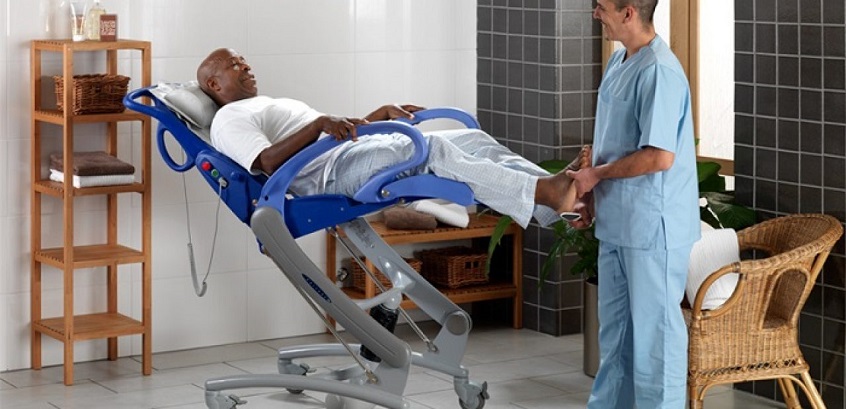 Recliner Medical Chairs for Proper Posture, Comfort and Much More
Since their mobility declines with age, it is only natural that elderly people spend most of their days in a sitting position. You may notice that your loved one is slouching in an uncomfortable chair, or even falling off because of improper and painful sitting positions. If that's the case, there are a lot of options available which can surely make your loved one feel better.
First, let's look at all the possible health risks from improper sitting. In the first place, poor sitting posture can have numerous negative health effects, which can even lead to chest infections, lung infections and urinary tract infections. All this leads to the conclusion that the right chair and positioning can significantly improve the overall health of the person in need. So, read on for more details about the type of chairs that make all that possible – medical chairs.
The purpose of medical chairs is to make the user feel more self-reliant. When looking through all medical chairs available on the market, pay attention to the recliners/lift chairs variety. These have two core options – a riser function to enable a safe sit to stand transfer and a recline function to promote comfort. Besides these, recliners/lift chairs also offer temporary positional relief from medical issues such as arthritic pain, backache and aching joints. If that was not enough, you should also know that by deciding to provide your loved one with a model from these medical chairs you will also help them improve their circulation. There are recliner chairs that provide the ability to shift from one position to another at the touch of a button, thus ensuring that the user's joints and body can adjust with ease in order to improve his/her circulatory system.
In order to ensure that your decision is the right one, look for these features.
Comfort – All other characteristics have little value if the chair is uncomfortable for the user;
Adjustability – All features should be adjustable in order to meet personal measurements;
Pressure Management – Chairs that have this feature offer more comfort even after sitting for a while, and reduce the risk of developing pressure ulcers (bed sores);
Head Support – This is especially needed for users whose head control is poor or declining, as it provides support for the head, neck and spine;
Foot Rest – If the user is partly immobile they will need to be able to load their feet either on a leg rest or footplate in order to be stable and to manage pressure redistribution throughout the body;
Easy to Clean – In order to prevent infections, the medical chair you opt for should be easy to wipe clean and it shouldn't have any hidden areas where dirt might build up.