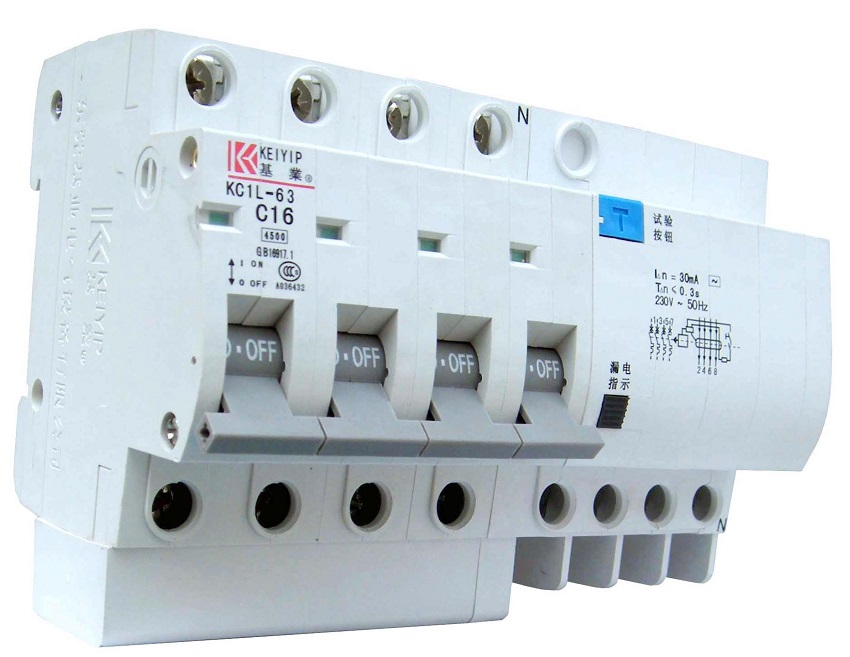 Risk Averse People Assemble! Get a RCD Cause Life's Not Up for a Gamble
Things change over time, and in most cases for the better – including residual current devices. The primary reason for these changes is improvements in safety of course, but that's not the only one. In case you've lived under a rock for the past few decades, an RCD (Residual Current Device) is a life-saving device that is designed to prevent you from getting electrocuted in case you touch a bare wire. It can also help provide extra protection against electrical fires. RCDs offer that extra layer of protection that ordinary circuit-breakers and fuses do not.
RCD's constantly monitor the electric current flowing through all the circuits that they protect. If it finds electricity flowing on an unintended path, like a person who has touched a bare wire, the RCD will switch the circuit breaker off immediately, significantly reducing the risks of serious injury or death. There are a few basic types of rccb rcd available that can be used to ensure you're always as safe as possible, and they're most often used in potentially dangerous areas like gardens, bathrooms and kitchens.
Socket Outlet RCDs
There's a special kind of socket-outlets with an RCD built right into them which can be used in place of a standard socket-outlet. This type provides protection only to the person that comes in contact with equipment, including its lead, which is plugged into the special socket-outlet.
Fixed RCDs
A fixed RCD is installed in the fusebox (consumer unit) and it can provide protection to one or more circuits. This type provides the highest level of protection as it protects all the sockets and wiring of a circuit, as well as any connected appliances.
Portable RCDs
Portable RCDs are plugged directly into any standard socket-outlet. Appliances can then be plugged onto the RCD. These are useful when neither the socket outlet nor the fixed RCDs are available, but as the case is with socket-outlet RCDs, these provide protection only to the person that comes in contact with the equipment, including its lead, which is plugged into the portable RCD.
Number of Poles
The amount of poles represents the number of conductors which are interrupted when a faulty condition happens. Domestic RCDs are usually two pole designs, which disconnect both the energized and return conductors. RCDs with three or more poles also exist, and they're able to additionally disconnect an earth conductor, as well as neutral supplies.
It has been statistically proven that fixed RCDs are about 95% reliable. This percentage can be improved if they're tested regularly, and although they greatly reduce the risk of injury or death caused by an electric shock, you still need to be extremely careful. RCDs can cost as little as $10, but my recommendation is to opt for a higher-end model – one that is Australian Standards Approved, which can cost you somewhere between $30 and $50.