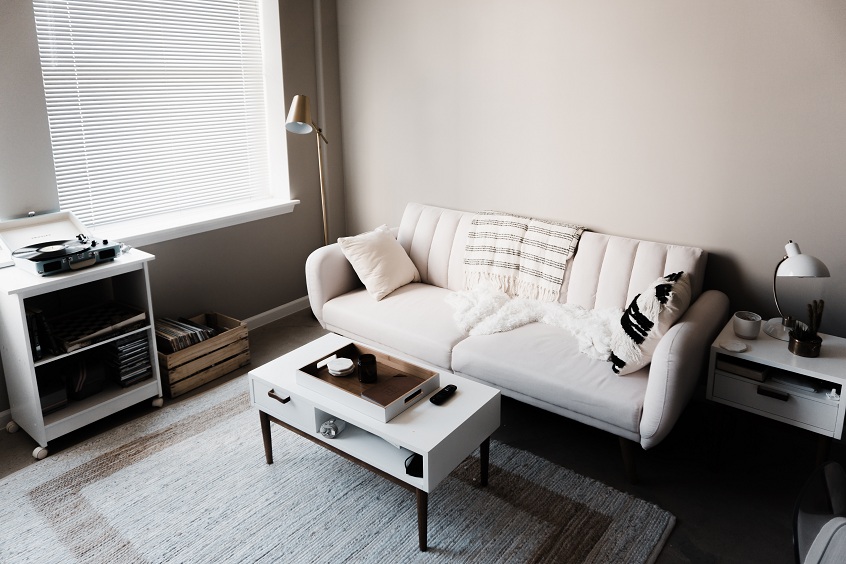 Up Your Game the Scandi Way – Design Ideas for Comfy & Stylish Home
A great number of people perceive the Scandinavian design as the new standard for interior style, and for good reasons too. The lovely vibe this style brings is modern, simple, functional and easily achievable. The principles Scandinavian design is based on are ideal for achieving a lovely, calming, comfortable and organized living space. Stay with me for some ideas and guidelines that will surely get you inspired and in the mood for redesigning your home.
First things first, it should go without saying that the most important piece of the puzzle is the furniture. In order to find pieces that perfectly match this style and offer all above-mentioned benefits, you need to look for light and airy pieces with clean, sleek lines that offer ergonomics and functionality. Colours-wise, all you need to do is stay within the neutral colour palettes. Untreated, light wooden pieces are also synonymous with this style, so make sure you incorporate some of that in the form of a coffee or a dining table for instance.
Besides being sleek and appealing, many Scandinavian design furniture pieces also serve an additional purpose. Of course, this doesn't apply for each and every piece, but there are a lot of pieces that can help you keep the space decluttered by offering sometimes even undetectable storage options. For instance, a great number of coffee tables and ottomans come with additional space that serves as a storage area. This way, you'll be able to put away your knick-knacks and hold on to the simplicity this style recommends. And that is actually the whole point – a marriage between form and function, elegant minimalism that will enable you to will feel at peace each time you enter your home, welcomed by that perfectly calming image.
Once you find the perfect Scandinavian design furniture pieces, what you need to do next is combine them with a few decorative details as that way you'll be able to pull it all together. The neutral colours that prevail this style can lead to monotony, however, just a few pops of colour here and there can help you avoid that. Plants, for instance, are a great idea to implement a dash of green. An accent chair in a bright colour, a knitted throw on the sofa or bed or a colourful art-print on the wall can also kill the monotony of muted colours.
Lastly, remember to let in as much natural light in as possible and leave the walls crispy white.