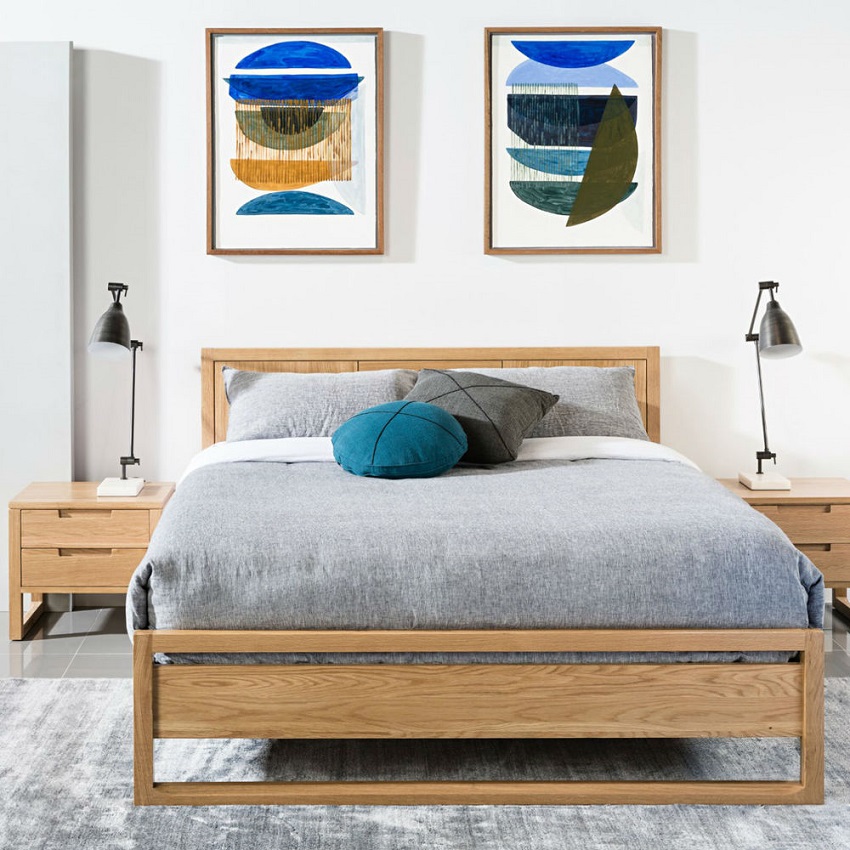 Scandinavian Style in the Bedroom: Get a Taste of Simplicity & Serenity
Scandinavian style is known for its emphasis on cleanliness, minimalism, and calmness. And no place are these characteristics more welcomed than in the bedroom which by definition should inspire serenity and comfort. So, if you're ready to replace the ugly clutter in your bedroom with some tasteful simplicity and serenity, here's how to do it the Scandinavian way.

White Is Always Right
What colour is perfect for soothing all senses? Well, white of course! And Scandinavian has always been in love with white, using it as the primary colour in its palette of neutrals. The more white is present in the room the larger the space will be, with a light and airy atmosphere all around it. Great news, as this means you don't need to worry about picking out the right shade of colour for your walls. Plus, white walls are always a pleasure to work with as they can be decorated with wall art without appearing too cluttered.
Add Touches of Warmth
But the downside of a predominantly white room is that it can often lack warmth. And warmth is something that shouldn't be missing, especially in the bedroom. So, remember to warm up the atmosphere with the help of wood. From Scandinavian design bedframes to nightstands and picture frames – you want to have an abundance of wooden elements to help soothe the cool and refreshing look of white. What's more, Scandinavian design bedframes and other furniture made of fine woods such as oak, maple or walnut can withstand the test of time.
Reduce Clutter
Obviously, you can't feel your most relaxed if there's a mountain of dirty clothes and knickknacks lying around your bedroom. As Scandinavian style includes no clutter, it has to go! So, make sure to dispose of everything you don't need and store the things you need in an orderly manner. There are many ways to hide your clutter away. The nightstand and wardrobe are just the most common ones. But you can always use smart, hidden storage. For instance, many Scandinavian design bedframes commonly feature integrated drawers which you can use to keep your linen and pyjamas. Woven baskets are another smart storage solution which can also double as décor.
Hygge It Up with Linen
Hygge is a unique Danish concept that represents the feeling of being cozy and enjoying the good things in life. And what's cozier than gliding into your bed with a good book or a warm drink? Of course, the feeling won't be that good unless there's some luxurious linen keeping you warm and comfy. Make sure to layer your bed up for a soft and fluffy look with a variety of bed linens – from a crisp cotton bedsheet to a chunky doona or a knitted blanket.